Breonna Taylor Shooting: Family Sues Over 'Botched Police Raid,' Hires Lawyer Representing Family Of Ahmaud Arbery
KEY POINTS
Breonna Taylor was killed during what has been called a "botched police raid" on her apartment on March 13
Louisville police said her apartment was suspected to have been used by two alleged drug dealers to hide drugs coming into the city
The family of Breonna Taylor has filed a wrongful death lawsuit for the shooting and retained the services of attorney Ben Crump, who is also representing the family of Ahmaud Arbery in Georgia
The family of a Kentucky emergency medical technician who was shot and killed in March in a "botched police raid" said Wednesday that they want an independent federal investigation. Police had a search warrant for the home of 26-year-old Breonna Taylor, who was shot eight times by officers on March 13.
Louisville Mayor Greg Fischer also said a thorough investigation needs to be done on the shooting.
"Police work can involve incredibly difficult situations. Additionally, residents have rights," Fischer said in a statement. "These two concepts will and must be weighed by our justice system as the case proceeds."
At the time of the raid, Taylor was in her home at 1 a.m. with her 27-year-old boyfriend Kenneth Walker. Louisville police said the raid was part of an ongoing investigation into drug trafficking around a "trap house" 10 miles from Taylor's apartment and two alleged dealers operating out of it.
Taylor's apartment became a target because the two suspects, identified as Adrian Orlandes Walker and Jamarcus Glover, were allegedly seen going to and leaving Taylor's apartment several times. This led police to believe Walker and Glover were using the apartment hide and distribute drugs undetected.
Police acquired a "no-knock" warrant to execute searches at all locations listed in the investigation, including Taylor's apartment.
Police said they knocked on the door several times before entering. The officers were allegedly met with gunfire after entering that injured one and caused the officers to fire back. Taylor was shot eight times and declared dead at the scene while Walker was arrested on charges of assault and attempted murder.
The three officers involved were identified as Sgt. John Mattingly, Det. Myles Cosgrove, and Det. Brett Hankison. Mattingly suffered a gunshot to the leg in the exchange. The three officers were placed on administrative reassignment while Louisville's oversight committee conducts its investigation into the shooting.
However, Taylor's family pushed back against the police's version of events as part of a wrongful death lawsuit.
The families of Walker and Taylor said police did not attempt to identify themselves, instead they had broken the front door while the couple was asleep. Walker said they believed they were being robbed so he pulled his gun and fired at the intruders.
"The defendants then proceeded to spray gunfire into the residence with a total disregard for the value of human life," the lawsuit said. "Shots were blindly fired by the officers all throughout Breonna's home."
Ultimately, no evidence related to the drug investigation was found in the apartment.
It was later confirmed that Walker had a firearm license and kept several legally purchased weapons around the apartment. Walker's attorney also told reporters that the couple had no previous criminal history.
Taylor's family hired attorney Ben Crump, who is also representing the family of slain Georgia jogger Ahmaud Arbery. Crump, who represented other high-profile black shooting victims, called Taylor's death "senseless" on Twitter.
Sam Aguiar, another attorney for the Taylor family, also condemned the Louisville Metro Police Department for the shooting in a public statement on Tuesday.
"The warrant further shows how incredibly reckless and botched this situation was. It confirms that the suspected drugs and the two involved individuals were more than 10 miles away from Breonna," Aguiar said. "And oh by the way, officers FOUND the drugs and apprehended these individuals at this address. Where in the world was there was any probable cause after this point to break into Breonna's home unannounced. It just goes to show how far the department will go to protect itself. First, the story from LMPD is that the officers knocked and announced before entering. Then, when witnesses all confirm that this did not happen, the narrative changes to it being a no-knock warrant. The truth will come out. And when it does, it will vindicate Breonna's good name and confirm how truly egregious these actions were."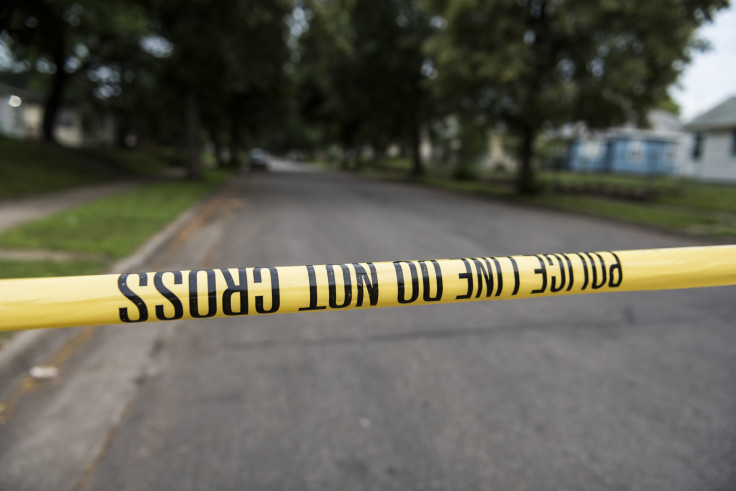 © Copyright IBTimes 2023. All rights reserved.
FOLLOW MORE IBT NEWS ON THE BELOW CHANNELS