Police Racism: Georgia Officer Fired For Using N-Word In Facebook Messages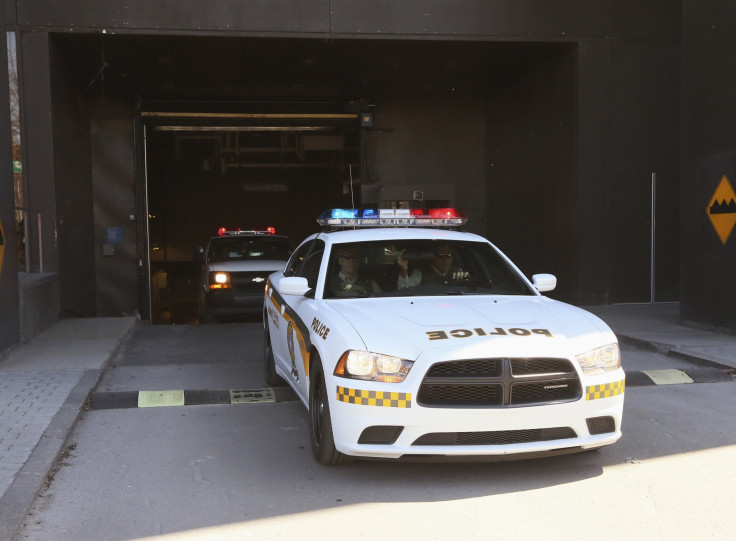 A police officer in Georgia was fired after sexist and racist Facebook messages were discovered by a supervisor. McIntosh County deputy Brant Gaither was terminated July 25 after online conversations between Gaither and fellow officer Jeremy Owens were found on a computer.
Following Gaither's termination, Jeremy Owens resigned the following day. The messages between Owens and Gaither showed a slew of inappropriate language and racial slurs, officials said. The two officers served on the police department's special traffic unit, the New York Daily News reported Thursday.
After Gaither was fired, he claimed the messages were made in jest, stating in a memo, "It was just a joke, we all do it."
Messages included missives that targeted African-American drivers, U.S. Uncut reported. Owens also wrote a message: "It's supposed to rain tomorrow," it read, "Might not get too many n___s."
Another message written by Gaither appeared to take a jab at Martin Luther King Jr., which reportedly read, "I have a dream. That one day my people will not act like animals."
The posts were discovered when Owens' old computer was being used by a superior, according to the news outlet. Sheriff Stephen, D. Jessup was the one to call to fire Gaither.
"There was never any question of what I needed to do and I did it," Sheriff Stephen D. Jessup said in regards to Gaither's termination. "I do not tolerate that in my department."
The report is one in a recent string of incidents concerning racist social media messages and posts that have been posted by college students and police officers.
A racial slur in a Snapchat post was released from a police officer in McKeesport, Pennsylvania, Melissa Adamson, earlier last week and resulted in the loss of two jobs at local departments, WTAE reported on Sept. 28.
Adamson released a Snapchat, which was later screenshotted and shared, that showed the cop in full uniform with the comment, "I'm the law today n___"
Adamson was terminated from one department and later resigned from her position as an officer in Versailles.
McKeesport Mayor Michael Cherepko immediately posted a message to Facebook following the released Snapchat, writing, "As mayor of the city of McKeesport, I feel compelled to publically address an issue that has come to my attention via social media. A past social media post surfaced just a few hours ago involving a recently hired part-time police officer, who has been in training as a probationary employee for just a few weeks. This post displays a degree of conduct and character that is far different from what I would expect from an officer in this city. It is absolutely unacceptable."
© Copyright IBTimes 2023. All rights reserved.