Bernie Sanders PAC Funded The Democratic Party Establishment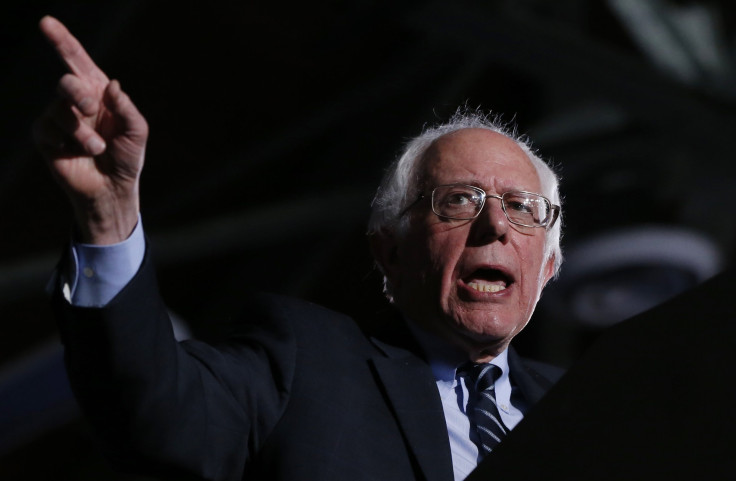 U.S. Sen. Bernie Sanders of Vermont has presented himself as a crusader against the Democratic Party establishment and a critic of the traditional fundraising instruments that fuel modern campaigns. But as a longtime congressional lawmaker who has caucused with the Democrats, he has employed a political action committee to help fund the party apparatus.
A PAC affiliated with the independent Sanders has made numerous donations to mainstream and conservative Democrats, as well as one national party group, according to an International Business Times review of campaign finance data compiled by the Center for Responsive Politics.
Sanders' committee, a so-called leadership PAC named Progressive Voters of America, has been primarily funded by labor unions and liberal ideological groups. The PAC has given $338,000 to Democratic candidates and groups since 2007. In recent years, its contributions have ticked up and shifted toward the more moderate wing of the Democratic Party. That trend began during the 2012 election cycle, shortly before Sanders became chairman of the Senate Veterans' Affairs Committee. Legislators given leadership positions by their parties are generally expected to consistently contribute to their parties, and Sanders — as an independent who has caucused with the Democrats — has obliged.
Since 2012, Sanders' leadership PAC has donated to moderate Democrats such as Sens. Joe Donnelly of Indiana ($5,000) and Heidi Heitkamp of North Dakota ($5,000), as well as former Sens. Mary Landrieu of Louisiana ($12,500) and Mark Pryor of Arkansas ($5,000), all of whom ran in Republican-leaning states that were vital to preserving the Democratic Party's former majority in the Senate. Landrieu, who lost a re-election bid in 2014, has since joined a Washington lobbying firm as a policy adviser.
In 2014, Sanders' PAC contributed $30,000 to the Democratic Senatorial Campaign Committee, the largest check it's given the national party organization. Sanders is under scrutiny by rival Hillary Clinton over his ties to that group, which receives substantial funding from Wall Street and corporations, as the former secretary of state's campaign has sought to divert attention away from the donations and speaking fees she has received from the financial industry.
In the run-up to Sanders' overwhelming victory over Clinton in the New Hampshire primary election Tuesday, some party leaders in Washington argued that having Sanders and his democratic-socialist label at the top of the ticket could hurt Democratic candidates in down-ballot congressional races, especially in swing states.
That fear did not stop conservative Democrats from accepting money from Sanders' leadership PAC. Still, none of the lawmakers to whom he contributed appear to have endorsed his 2016 presidential campaign. To the contrary, many of them have publicly backed Clinton, who has secured endorsements from 190 lawmakers, according to FiveThirtyEight. Almost three-quarters of the 37 legislators who received contributions from Sanders' PAC and are currently in office have endorsed Clinton.
In the days since Sanders' win in New Hampshire, Democratic leaders have hurled myriad charges at the candidate, including claims he is an ally of the firearms industry and no friend of either African-Americans or President Barack Obama. Sanders has countered by touting his poor rating by the National Rifle Association, his civil-rights activism and voting record, and his history of backing Obama's legislative initiatives.
In a separate barrage, a former Democratic congressman in New Hampshire accused Sanders, the first Jewish person in American history to win a presidential primary election, of not being sufficiently supportive of Israel. That attack was carried out by Paul Hodes, a Clinton supporter who received a $2,000 contribution from Sanders' PAC in 2010.
© Copyright IBTimes 2022. All rights reserved.
FOLLOW MORE IBT NEWS ON THE BELOW CHANNELS