Donald Trump's New Political Director Has Ties To Koch Network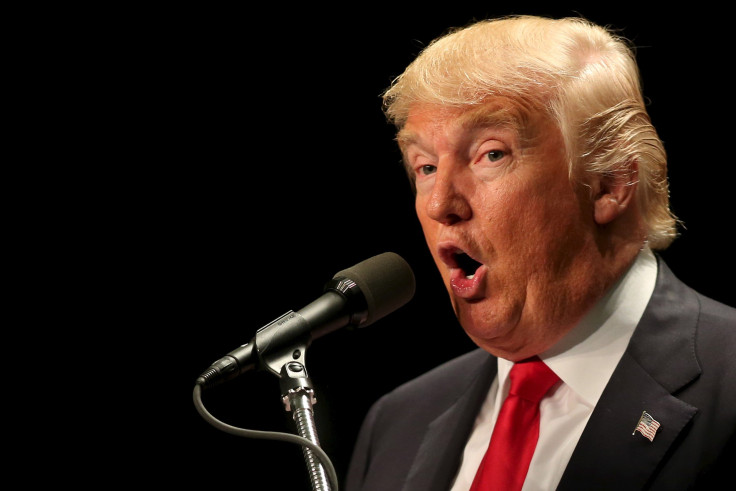 Donald Trump's presidential campaign has recruited longtime Republican operative Rick Wiley to serve as its national political director, the campaign announced Wednesday. Wiley used to lead an organization embedded in the country's foremost conservative donor network, and his links to big money could serve the Trump campaign well if it fails lock up the GOP nomination before the party's national convention in July.
Wiley is the onetime head of the Wellspring Committee, a nonprofit situated squarely within the broader constellation of right-leaning political groups financed and coordinated by billionaire siblings Charles and David Koch, Politico reported. The exact lineage and financing of the committee is difficult to establish, because it does not disclose its donors.
A 2013 joint investigation by NPR and the Center for Responsive Politics described the Wellspring Committee, which Wiley helped get off the ground in 2008 as one of those legal entities that are "little more than UPS mailboxes," designed to shift money from one place to another without revealing its original source. But while the source of Wellspring's wealth is opaque, its influence is not. The NPR/CRP report tracked Wellspring donations from 2008 to 2011 and found millions going to other organizations within the Koch network, including the Koch brothers' flagship organization, Americans for Prosperity.
In addition to starting up Wellspring, Wiley served as campaign manager for Wisconsin Gov. Scott Walker's short-lived 2016 presidential bid. Walker, a Republican, has enjoyed the affections of the Koch network since he first became governor in 2011 and promptly used his newfound authority to curtail public sector union collective bargaining rights.
Trump has frequently touted his relative independence from the world of Republican super PACs, even going so far as to tweak the Koch brothers by name in some of his public remarks and tweets. But running a general election campaign is even more expensive than winning the primary, and Trump has signaled he might be open to accepting large donations if he garners the Republican nomination.
Besides, he may need to win over some major donors before that, given the increasing likelihood he will fail to secure the 1,237 delegate majority needed to avert a brokered convention. If Trump needs to fight a convention floor battle to become the nominee, he will likely need the support of major donors like those in the Koch network, who can offer patronage to delegates in exchange for political support.
© Copyright IBTimes 2023. All rights reserved.