GOP Leaders Want No New Wall Street Regulations Until Trump Takes Office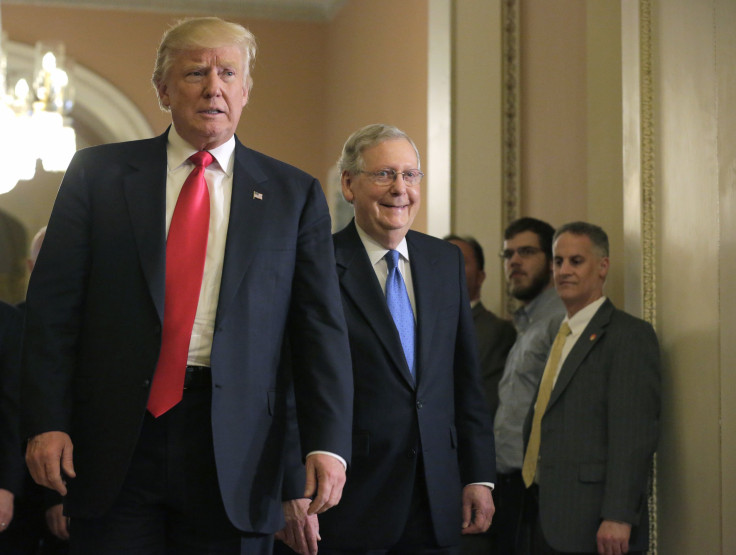 With President-elect Donald Trump expected to ease financial regulations when he takes office, GOP lawmakers are hoping to run out the clock on the Securities and Exchange Commission as it tries to finalize regulatory rules before the end of Obama's term next month.
SEC Chair Mary Jo White sent a letter Monday to the Senate Banking Committee's leading Republicans, Chairman Richard Shelby of Alabama and Mike Crapo of Idaho, pledging to issue new regulations on some of the controversial Wall Street practices that led to the 2007-08 financial collapse. The letter, which was first reported by Reuters, argued the SEC must "exhibit a spirit of firm independence" and continue working through the end of the Obama administration "without fear or favor."
White's letter defied an earlier request by GOP lawmakers to stop issuing new rules called for by Dodd-Frank, the landmark financial reform bill passed with bipartisan support in the wake of the 2007-08 financial crisis.

After Trump's victory, Shelby and Crapo sent a pointed letter to White, obtained by Bloomberg, arguing any new financial regulation must wait until Trump takes office.
"We ask that you delay further action until after the new president is sworn in," Shelby and Crapo said. "The new administration and Congress must have an opportunity to examine each agency's regulatory agenda and its effect on the economy before additional rules are promulgated or finalized."
Although Dodd-Frank was passed more than eight years ago, the SEC has yet to adopt rules for a number of key provisions, including regulations designed to curb some of the riskier behavior that led to the 2007-08 financial crisis. The SEC has yet to finalize rules related to high-risk swaps trades, executive compensation or conflicts of interests in the securities market.

The SEC has struggled to make significant headway implementing these rules, in part because the five-member commission that oversees the agency has had two empty seats since Spring 2015. The White House, Senate Democrats and Senate Republicans have been unable to find consensus picks to fill the vacancies.
That dynamic could shift significantly when Trump takes office. White is expected to resign, and Michael Piwowar, the only sitting GOP commissioner, is expected to take the reins of the agency. Trump will then be able to appoint his own commissioners.
Trump was a vocal critic of Dodd-Frank throughout his campaign. And the day after his electoral triumph, his team released a statement promising "to dismantle the Dodd-Frank Act and replace it with new policies to encourage economic growth and job creation."
"Among the flurry of action you'll see in Trump's first 100 days, I think we'll see a significant cutting through of financial regulation," predicted Bart Naylor, the financial policy advocate at the consumer advocacy group Public Citizen. "I think Trump will provide a steady diet of regulatory repeals."
And with little more than a month before Trump takes office, there's little White can do to preserve the law over the long term. In recent weeks, GOP lawmakers have suggested they would employ the obscure Congressional Review Act — a law that gives Congress a 60-day window to annul rules issued by federal agencies — to strip away any new Dodd-Frank regulations adopted by the SEC in the waning days of the Obama administration.
White's promise to keep making rules, Naylor said, probably will not translate into any concrete regulatory shifts.
"She had to say to her troops there's a reason to come to work every day," he said. "But I doubt it'll matter."
© Copyright IBTimes 2023. All rights reserved.