Rahm Emanuel Hires Former Clinton Administration Ally To Defend Chicago In Federal Probe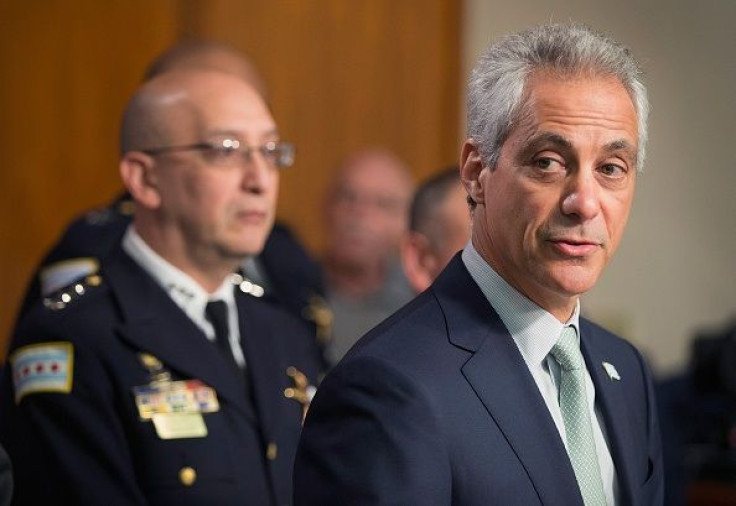 Facing calls for his resignation amid allegations of a police killing cover-up, Chicago Mayor Rahm Emanuel has relied on his former Clinton administration colleagues for support and guidance. Now his administration is set to deliver taxpayer cash to one of those allies to defend the Chicago Police Department in a federal civil rights probe.
According to Crain's Chicago Business, Emanuel's administration has hired Wilmer Hale's Jamie Gorelick, who was a Clinton Justice Department official at the time Emanuel served as a Clinton White House aide. The magazine notes that "the Washington, D.C., firm has 14 offices but no presence in Chicago" and that hourly "billing rates for lawyers working on the case will range from $290 to $1,200" — money that will come from Chicago taxpayers. In announcing the deal, Emanuel's top legal official said the city chose Gorelick and her politically connected firm to represent it in the federal probe because they bring "the credibility of being somebody that the folks on the other side know."
Late last year, video surfaced showing a Chicago police officer shooting black teenager Laquan McDonald 16 times. The video from a patrol car's dashboard camera was from October 2014 , but the Emanuel administration blocked open-records requests to release it until a court order forced it to — well after Emanuel's re-election. Under pressure, the Obama administration agreed to launch a federal investigation of the situation.
Emails released over the last month from Emanuel's office show that his aides were aware of the video in the weeks after the shooting. Emails also show that after the video became public, city officials relied on public relations counsel from the mayor's former Clinton administration colleagues, including corporate PR consultants Joe Lockhart and Joel Johnson as well as Goldman Sachs spokesman Jake Siewert.
As his poll numbers were plummeting in December, Emanuel got a public boost from Hillary Clinton, who expressed confidence in his leadership. The hiring of Gorelick's firm marks yet another sign that Emanuel is relying heavily on his old Washington friends — and his connection to Gorelick goes beyond the Clinton White House.
Emanuel was appointed by President Bill Clinton in 2000 to a $320,000 job on the board of federal mortgage giant Freddie Mac. His lucrative stint there overlapped with Gorelick's time at Freddie Mac's sister agency Fannie Mae, where she made $25 million as a top executive from 1997 to 2003. Neither Gorelick or Emanuel had financial experience before getting those jobs, and their government-backed corporations were slammed by many experts as factors in the housing meltdown that fueled the financial crisis.
© Copyright IBTimes 2023. All rights reserved.
FOLLOW MORE IBT NEWS ON THE BELOW CHANNELS