Senator Udall Demands Tougher SEC Pay-to-Play Enforcement, After IBT/MapLight Report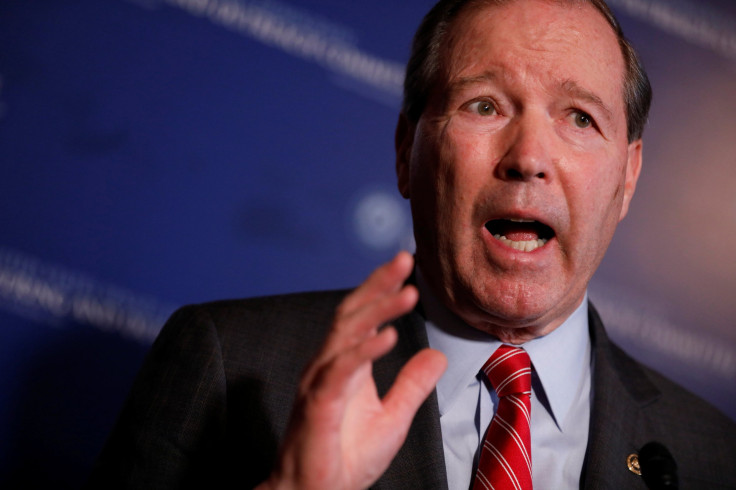 U.S. Sen. Tom Udall, D-New Mexico, called for federal regulators to begin applying an anti-corruption rule to outside political groups in the wake of an International Business Times/MapLight investigation revealing hundreds of millions of investment dollars flowed to firms whose executives donated to organizations supporting Republican Gov. Susana Martinez.
A 2010 Securities and Exchange Commission rule, implemented in the wake of previous New Mexico pay-to-play scandals, was designed to deter financial firms from donating to public officials who influence state investment decisions. The rule included provisions designed to prevent firms from circumventing the rule by routing campaign cash through third parties. IBT/MapLight, however, identified $757 million in state pension dollars invested with eight companies linked to donors who delivered a total of $1.2 million to Martinez and affiliated political committees.
"We have to make sure that the campaign finance rules that are still on the books are updated to reflect these new and dangerous circumstances -- to ensure that no one is able to circumvent these laws by using super PACs, dark money groups or other campaign spending vehicles," Udall told IBT/MapLight on Thursday. "The public deserves to feel confident that decisions made with public money are not being influenced by big money donors."
SEC regulators said in 2010 that they couldn't predict every way that financial executives and government officials might structure pay-to-play deals. So they banned Wall Street executives from doing "anything indirectly which, if done directly," would be illegal. The regulators said if a PAC asked for money to support a limited number of government officials, then donations to the PAC could be prohibited.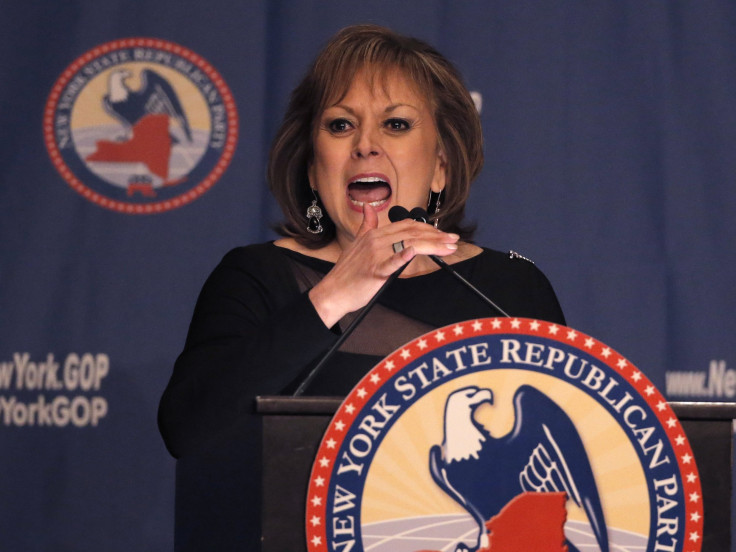 The SEC has said it is not applying the pay-to-play rule's restrictions to independent expenditure committees or national groups like the Republican Governors Association (RGA), which regularly accept money from financial industry donors and support governors who can influence investment decisions. Udall, however, said the SEC must start applying its rule to organizations like the RGA.
"Disastrous Supreme Court decisions like Citizens United and others have drastically deregulated our campaign finance system and thrown open the doors for big, secret money to sway our elections and the behavior of our elected officials," he said.
Donors connected to firms that manage money for New Mexico state investment funds have delivered $1.1 million to the RGA since 2010, according to federal campaign finance records reviewed by IBT/MapLight. Martinez was elected to the RGA's leadership committee immediately after winning election in 2010. She was the organization's chair from 2015 to 2016. The RGA, which spent $2.5 million supporting Martinez's two gubernatorial bids, was her largest single political donor.
Meanwhile, a Republican member of the State Investment Council -- which oversees a $21 billion endowment funded by taxes, leases and royalties from oil and gas production that supplements the state's budget -- agreed with Udall, and worried that campaign donations could be influencing the council's investment decisions.
"I would be very much in favor of super PACs and groups like the RGA being covered by those same rules so we don't have pay-to-play, or the appearance of pay-to-play," said New Mexico Land Commissioner Aubrey Dunn.
Dunn is running for a congressional seat currently held by Rep. Steve Pearce, who is running for the GOP gubernatorial nomination in 2018.
Dunn has clashed with his fellow Republican Martinez over proposed ethics rules backed by the governor, who chairs the investment council. The council barred Dunn and Democratic State Treasurer Tim Eichenberg from participating in closed-door meetings because of their refusal to sign an updated ethics code. The two officials said the confidentiality rules in the code would have made the panel less transparent to the public.
"I'm extremely concerned," Dunn told IBT/MapLight. "We're doing these complex investments when really we could be doing an index fund or something else with equal or better returns. I think we're taking on extreme risk and not getting the return for that risk. I am concerned that pay-to-play may be involved in those kinds of investments."
Meanwhile, state Rep. Bill McCamley, D-Las Cruces, called on New Mexico Attorney General Hector Balderas Jr. to investigate whether state or federal pay-to-play rules had been broken.
"The first question is, 'Was state law violated?'" McCamley said at a press conference. "If a company paid a contribution to the Republican Governors Association and then the association made a contribution to Martinez, or a contribution was made to a political action committee and not directly to her gubernatorial account, did that break the law?"
Balderas spokesman James Hallinan confirmed to IBT/MapLight the attorney general's office was evaluating McCamley's request.
Many of the investment firms highlighted in the IBT/MapLight investigation recieved investments from the New Mexico Educational Retirement Board (NMERB), which manages the pension funds of state educators. On Friday, executive director Jan Goodwin wrote that the governor has no influence over NMERB decisions in a op-ed in the Las Alamos Daily Post. Goodwin also noted that New Mexico's previous pay-to-play scandals, and the state laws passed in response to them, were focused on placement agents. Placement agents are middlemen that facilitate deals between investment advisers and investors.
"Not only is the NMERB in compliance with state law regarding placement agents, but the policy exceeds the law's standards," Goodwin wrote. "Of the hundreds of investments made by NMERB, the International Business Times found only one that may or may not be in violation of the SEC rules regarding a two-year 'blackout' period on contributions. NMERB has asked the manager, EnerVest, for a thorough explanation of this situation."
Goodwin did not address political contributions from investment advisers to political groups affiliated with Martinez, like the RGA or Advance New Mexico Now, a super PAC connected to the governor's top political adviser.
UPDATE: 11:19 A.M. EST - This story was updated to include comments from NMERB executive director Jan Goodwin.
© Copyright IBTimes 2023. All rights reserved.