Wall Street Bank Whose Donors Back Clinton Say Election Will Likely Preserve Status Quo, But Could Bring Recession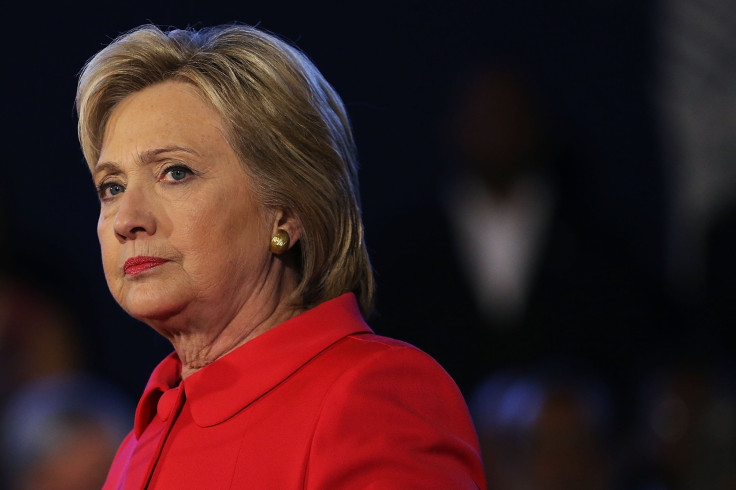 For all the unpredictable tumult of the 2016 election and for all the candidates pledging to upend the status quo, one of Wall Street's largest power players says that the most likely outcome is almost no real policy changes — but there may be a higher-than-normal chance of a recession.
In a paper timed to the first debate between Hillary Clinton and Donald Trump, Citigroup told its clients that "the probability of the status quo continuing for U.S. politics seems high." The paper — produced by the bank unit that works specifically with ultra-wealthy clients — also said that "a consensus of forecasters currently puts the probability of a Clinton victory at 68 percent," and that most expect Republicans to retain control of the U.S. House.
"What does this mean?" the paper asked. "Divided U.S. government, with no major policy breakthroughs or break-ups looks most likely."
Mega-bank Goldman Sachs also released a letter to investors Monday, assuring them that whether Clinton or Trump won, there were still opportunities to made money.
Clinton is the top recipient of Citigroup campaign cash in the 2016 election, having raised more than $176,000 from donors at the firm, according to data compiled by the nonpartisan Center for Responsive Politics. Donors from the bank were collectively Clinton's fifth largest contributor during her 2008 presidential run, and her fourth largest contributor when she was a U.S. senator.
In a companion report issued earlier this month, the bank explicitly reassured investors that despite her promises of sweeping initiatives, "Clinton policies represent 'nuanced' changes, largely status quo."
As for Trump, the bank says that in theory he could usher in more disruption with his proposals to alter America's trade and immigration policies. However, Citigroup analysts suggest that Trump may face obstacles to implementing his agenda because it is difficult to know "the extent to which a Republican Congress would support a prospective Trump administration's agenda given widely reported policy differences."
Where stability may be more explicitly threatened, though, is in the performance of the larger economy.
Analysts at the financial conglomerate noted that its research showed that "recessions have been roughly three times more frequent in years that overlapped a new U.S. president's first year in office than at other times during the past century." In a corresponding report issued earlier in the month, Citibank found that "of the eleven post-World War II U.S. recessions, eight have overlapped a new president's first year in office."
© Copyright IBTimes 2023. All rights reserved.