Polo on Elephants? King's Cup Elephant Polo Tournament in Thailand
Elephants are taking over the classic game of polo at the King's Cup Elephant Polo Tournament held in Hua Han, Thailand, 100 miles south of Bangkok.
King's Cup Elephant Polo takes place between September 5 and 11. Twelve teams from around the world competed in this year's tournament in the decade anniversary of the event. Participants varied from a female New York City designer, British horse polo champions, and a New Zealand rugby player among many others.
The King's Cup was created in 2001 by the Anantara Resort and raises money to improve living conditions for domesticated elephants in Thailand. Harsh treatment of elephants is forbidden and is monitored closely during the matches.
The World Elephants Polo Association (WEPA) established the rules in 1982, from the Tiger Tops Jungle Lodge in Nepal.The rules of elephants polo are similar to the classic horse-riding version, with some changes for the immense size of the animal. Three team members are allowed on the field at a time; this includes player, elephants, and usually mahout (elephant caretaker/guide). Players use a three-meter-long stick with a traditional-sized polo ball. The game originally used a soccer ball, however elephants would often pop the balls by accidentally stepping on them. There are two seven-minute halves, or chakkas, in each match.
This year, Audmars Piguet beat King Power three to two in the final. Audmars Piguet was led by Peter Prentice, World Elephant Polo Association Chairman and winner of three WEPA World Series Grand Slam tournaments.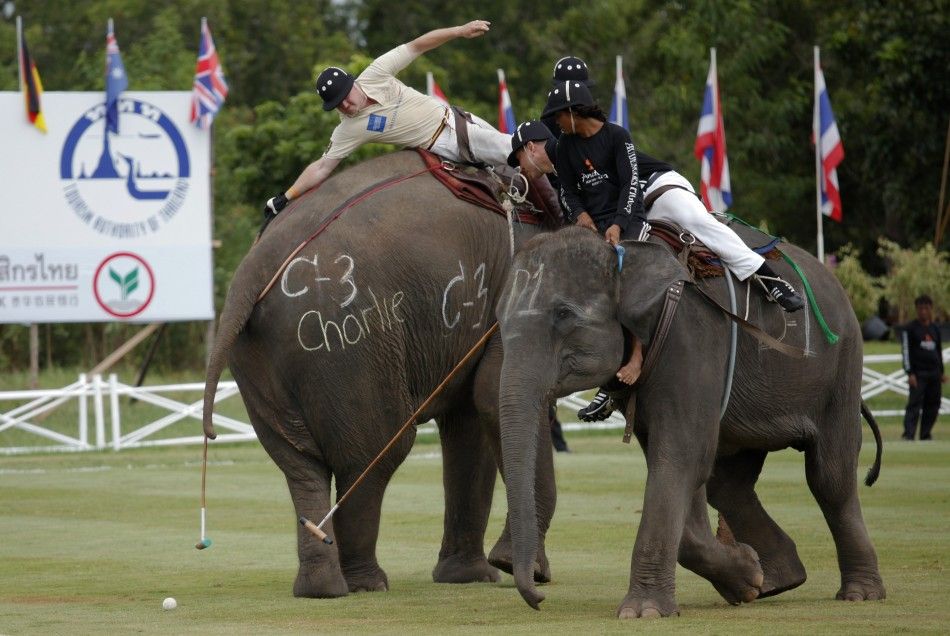 © Copyright IBTimes 2023. All rights reserved.