Pope Francis Beatifies 124 Korean Martyrs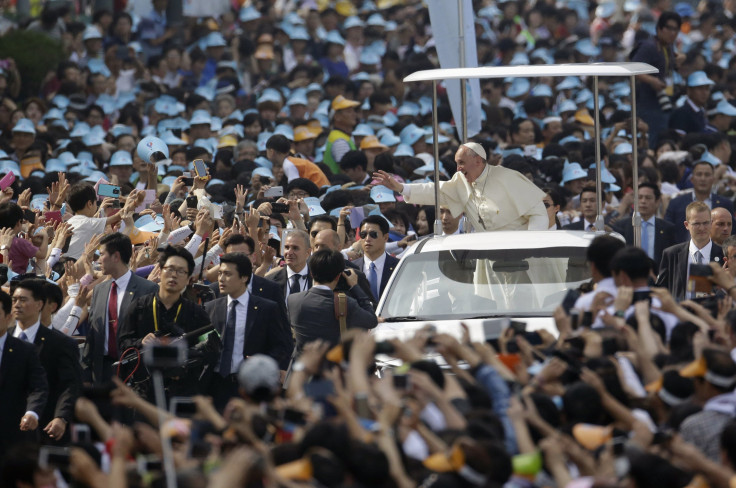 Pope Francis, who is on a visit to South Korea, beatified 124 Korean martyrs on Saturday. The pope told the thousands of people who attended an open –air mass that their ancestors' willingness to die for their faith rather than renounce it, 200 years ago was an inspiration for Asian missionaries today.
Many early Korean Catholics were killed in the 18th and 19th centuries by the Joseon Dynasty in their attempt to shut the Korean Peninsula off Western influence. The Vatican said in an NBC report that about 800,000 people turned up for the gathering.
The martyrs "challenge us to think about what, if anything, we ourselves would be willing to die for" Pope Francis said as a massive cheer that erupted from the people when Francis declared the 124 "blessed" – the first step toward possible sainthood.
When on his way to the altar before the mass could begin, Pope Francis stopped his open-topped car so he could reach and bless a group of families who lost their loves ones on the ill-fated Sewol ferry that sank in April killing more than 300 people, most of whom were high-school students.
FOLLOW MORE IBT NEWS ON THE BELOW CHANNELS