The Pope On Twitter: Christians Defend President Donald Trump As Pontiff's Subtweets Continue
Pope Trump Update:
President Donald Trump is known for his Twitter fingers, but there is another public figure who has been using the same social media to put his two cents in on how the president was handling business. Following Trump's inauguration and tumultuous start of his term – signing a few executive orders banning immigrants from several Muslim-majority countries, for example – the pontiff has taken to Twitter to subtweet his thoughts.
A subtweet is defined by Urban Dictionary as talking about someone on Twitter without mentioning them in a tweet. It has typically attributed as a way of criticizing or insulting a person.
The pope has made mention on Twitter of how the Bible has asked people to "welcome migrants and foreigners" and that Jesus "entrusted to Peter the keys to open the entrance to the kingdom of heaven, and not to close it," taking quiet digs at the U.S. president's actions in office.
It seems like Christians, a religious group that voted for Trump at a staggering 58 percent according to Pew Research exit polls, were not too happy on the social media platform with the pontiff's position on immigration. Gizmodo revealed Wednesday a handful of tweet replies Christians were sending out against the pope, criticizing his opinions:
Pope Francis has not shied away from citing his support for social justice activists. He wrote a letter that was read aloud at the opening of the US Regional World Meeting of Popular Movements in California this week to protestors against Trump, although not explicitly naming the president in his words:
"The direction taken beyond this historic turning point – the ways in which this worsening crisis gets resolved – will depend on people's involvement and participation and, largely, on yourselves, the popular movements," the letter wrote.
He added: "As Christians and all people of good will, it is for us to live and act at this moment. It is a grave responsibility, since certain present realities, unless effectively dealt with, are capable of setting off processes of dehumanization which would then be hard to reverse."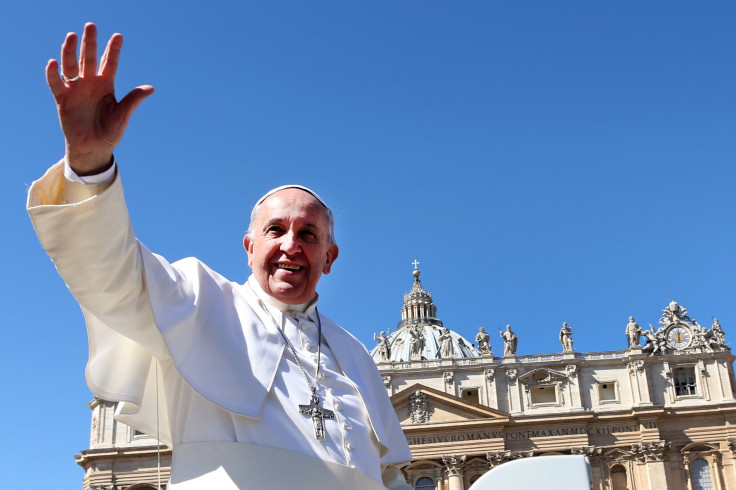 © Copyright IBTimes 2022. All rights reserved.
FOLLOW MORE IBT NEWS ON THE BELOW CHANNELS