Porn Star Julian St. Jox Alleges Threesome With Kim Kardashian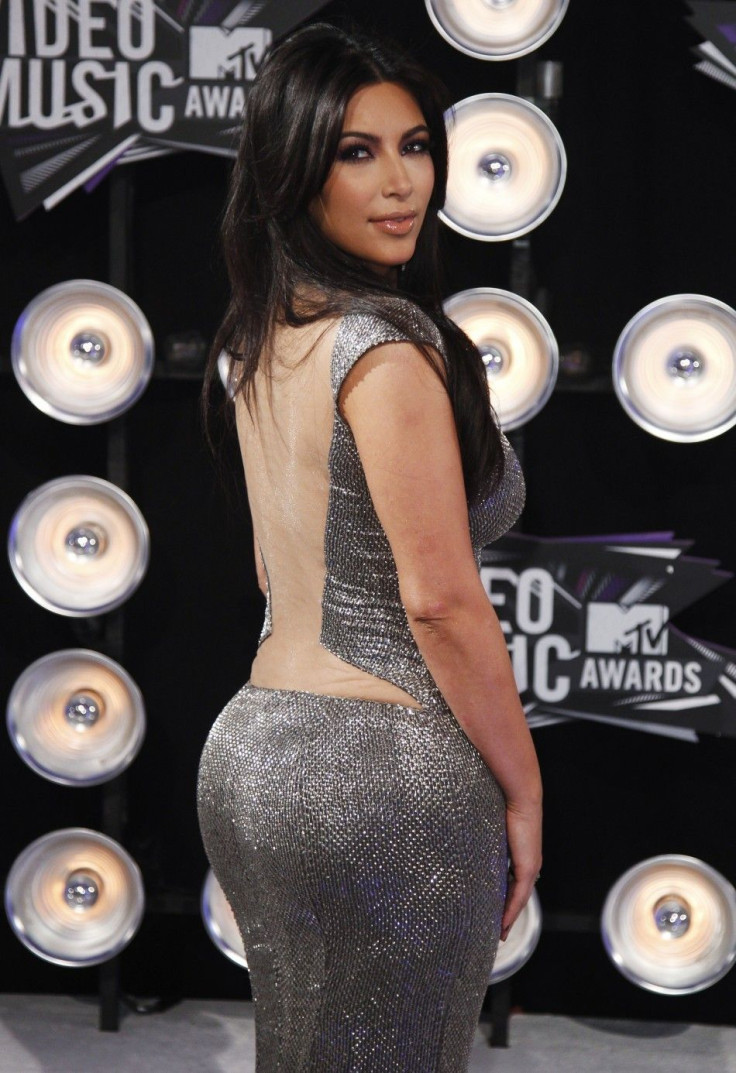 Kim Kardashian in a threesome? Say it isn't so. If we are to believe the account of porn star Julian St. Jox, Kardashian participated in a ménage a trois back in 2001, according to reports.
RadarOnline states that Jox told celebrity gossip magazine "Star" that he had sex with the then 20-year-old at a swingers party in Los Angeles, at the Wyndham hotel in Culver City.
"She was wearing a tight miniskirt and tank top and designer shoes and bag," Jox told Star. "From afar she looked gorgeous. She had a great body and seemed bright ... [she] something special about her: a je ne sais quoi." Je ne sais quoi is French and it means an attribute that is difficult to describe.
While Kim Kardashian, now 31, was not as famous at the time as she is now, Jox says that his date, a porn star named Emily Ann, noticed her and was attracted to her. Ann eventually started dancing with Kardashian.
St. Jox then told "Star" that the reality star and her date later found the two porn stars in a private room, which led to Ann and Kardashian having sex, and later, Kardashian had sex with Jox. Jox stated that Kardashian "looked like she was enjoying herself very much. She knew what she was doing. She was very responsive to me."
While Kardashian shot to fame after the release of a sex tape in 2007 with then-boyfriend Ray-J, a rep for Kim Kardashian has denied St.Jox's story.
Meanwhile, Kim Kardashian has been relaxing in Hawaii, tweeting numerous bikini shots of herself, as she has joined rapper boyfriend Kanye West while he finishes recording his upcoming album, 'G.O.O.D.'
© Copyright IBTimes 2023. All rights reserved.