Pornhub Slammed For Approving Video Condemning Black Lives Matter
KEY POINTS
Pornhub supports the campaign for equality
Twitter users slammed the adult entertainment website for its inconsitencies
The petition to shut down Pornhub has already amassed over one million signatures
Pornhub was slammed by the netizens for campaigning against racism and supporting equality but approving a video on its site that says otherwise.
The adult entertainment website showed its support for the black community. In a series of tweets, Pornhub wrote that it "stands in solidarity against racism and social injustice." It even encouraged others to give back to various organizations supporting the same cause.
"We pledge to support by donating $100,000 to organizations actively fighting for equality. We hope you will join us," it added in another tweet.
However, many called the site a hypocrite for being inconsistent. Many said racism is prevalent on its website and it even approved a video of a white woman slamming the black community. The woman in the video wears a black shirt printed with the words "White Lives Matter" and condemns the Black Lives Matter movement.
"As you can see my shirt says, 'White Lives Matter' because we all know that [black] lives don't [explicit] matter!" the white woman exclaims in the video shared by anti-trafficking expert Laila Mickelwait.
"Pornhub today claimed they 'stand in solidarity against racism' they also said they 'manually review EVERY video upon upload.' That means Pornhub approved & then monetized this extreme racism from a VERIFIED user. Shut it down," Mickelwait wrote in the caption.
"The porn industry is racist in itself," one netizen commented.
"That's cute but we all know racism is part of your business strategy," another added.
Another user questioned the racist titles of the contents uploaded on the site. Many also urged Pornhub to do something about the child pornography on its website.
In related news, Mickelwait's petition to shut down Pornhub has already received over one million signatures. Mickelwait started the Traffickinghub campaign that targets Pornhub for profiting from sex trafficking, rape and exploitation of women and minors.
The site doesn't have a system that verifies the age and consent of the individuals featured in its videos. Several women came forward because they were raped and abused and the videos were uploaded on Pornhub.
Rose Kalemba is one of the victims. According to her, her rapist put her into a mental prison and Pornhub gave her a life sentence by allowing six videos of her being raped for six months on the site. She asked the site to remove her videos, but the people behind it only took it down when she posed as a lawyer and threatened them with legal actions.
"It's time to shut down super-predator site Pornhub and hold the executives behind it accountable," the petition to shut down Pornhub read.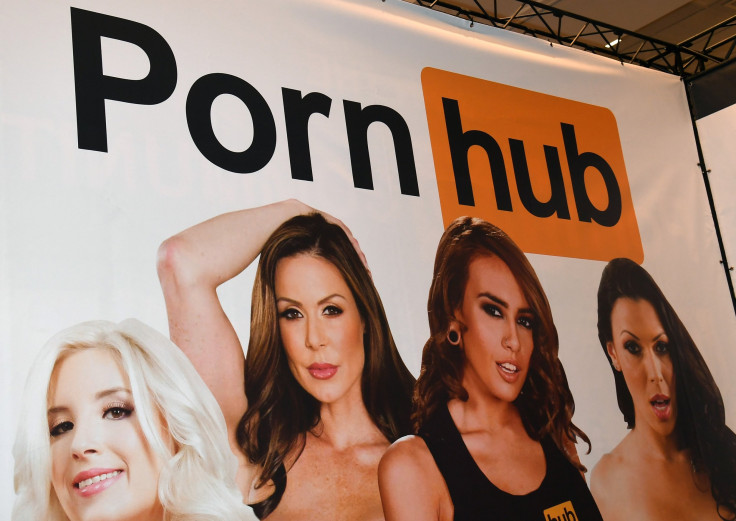 © Copyright IBTimes 2023. All rights reserved.