Post Malone's Dramatic Weight Loss Shocks Fans; Rapper's Father Insists He Is 'Healthy'
Post Malone's dramatic weight loss has led to speculations that the rapper is ill or is into drugs. However, people close to the artist denied the rumors and explained why Malone significantly shed some weight in recent months.
In a video that surfaced online, Malone, who is currently on tour in Australia, looks thinner than ever. He was seen performing in a pair of shorts and a dark-colored t-shirt and making obscure movements while singing.
While many were worried about the singer's health, a TMZ report quoted people close to him who maintained that Malone, also known as Austin Richard Post, is "not on drugs or sick." The rapper reportedly gained weight for a movie and was "adhering to a strict diet and working out" after that. Also, Malone has been performing a 90-minute set at his shows since September, which contributed to his dramatic weight loss, sources told the outlet.
Rap media outlet Raphousetv uploaded a clip of the "Better Now" singer and wrote, "Fans get worried for Post Malone after watching him perform like this."
"People saying 'it's just him he's feeling the music' go look at old performances and he did not do this. bros is on one," one user tweeted.
A person defended the rapper and wrote, "Imagine being so numb to artistic expression that a professional musician passionately belting lyrics to a song called 'I fall apart' live causes you to think internally 'wow that guy looks weird up there, why isn't he singing it normally, I'm worried.'"
To further prove their point, another fan tweeted an old clip of Malone performing "I Fall Apart" showing him making numerous hand gestures and wrote, "I seen him perform I Fall Apart doing twitching hand movements several times during that song. It seems like it's the norm for this song."
But not everyone is convinced. "He's a junkie sir," another follower wrote.
Malone's father, Rich Post, also dismissed rumors about his son's health while responding to a fan's video.
"Healthiest he's been in years! Mentally and physically," he said.
Malone had previously revealed that his fiancée, whose identity was not revealed, helped him during a "rough" battle with alcoholism.
"I just have super beautiful people around me, and I met a really beautiful person that made me feel like a human being again," the "Cooped Up" singer-writer said last year.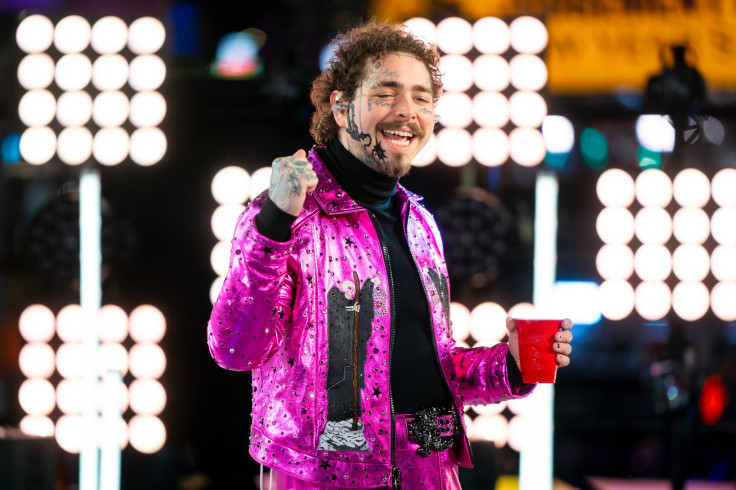 © Copyright IBTimes 2023. All rights reserved.