Pottermore: How Rich is J.K. Rowling?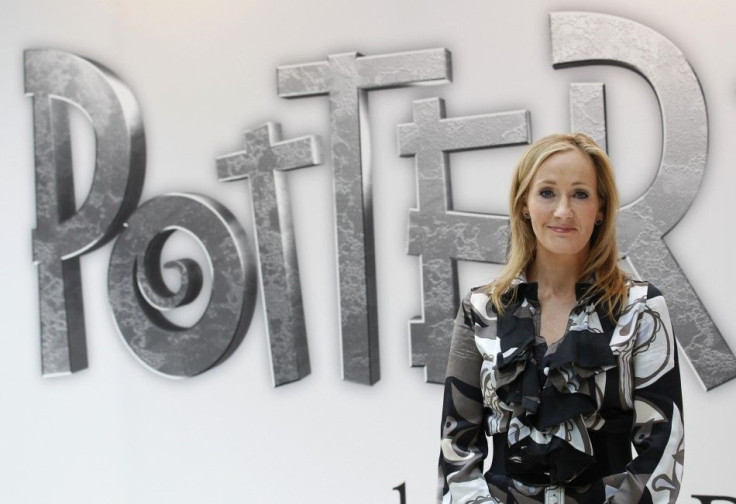 J.K. Rowling announced today that Pottermore, the much anticipated mystery Harry Potter website, will be a interactive destination for readers offering extensive new material about the characters, places and objects in the much-loved stories.
Rowling gave her clearest indication yet that no further Harry Potter volumes will be forthcoming. The existing seven Harry Potter novels will be available in e-book form in October.
I do have closure with Harry, Rowling told reporters at the Pottermore launch. I have no plans to write another novel. I'm pretty sure I'm done on the novel front...But it was fun while it lasted.
In a gesture of appreciation for her fans, Pottermore.com will be free to use.
Rowling certainly does not need any more income from the series. She is one of the richest women alive, reportedly earning $1.6 million dollars every three days from the Potter empire. Her estimated net worth is now $1 billion, according to Forbes.
While Rowling isn't necessarily known for having lavish tastes, she certainly manages to spend at least part of her fortune -- and lately has had a habit of snatching up real estate.
Rowling -- who lives with her husband Neil Murray and their three children in Edinburgh, Scotland -- also owns multimillion-dollar properties in nearby Pertshire; Kensington, West London; and Tasmania, Australia. Just this month, she bought her second property in Tasmania -- a $10 million dollar estate which a family member said she would be using as a vacation home.
She has also recently purchased a $1.3 million home next to her Edinburgh mansion, which she bought with the intent to tear it down in order to expand her garden.
In 2006, she and her family stayed at a seven-bedroom Hamptons retreat that reportedly cost $123,000 a week to rent.
According to The Daily Mail, Rowling frequently travels by private jet but does not indulge in luxury cars, preferring to drive something less conspicuous. At times in her post-Potter life, she has employed a bodyguard on a salary of almost $250,000, the highest paid in her moderately sized staff which includes a personal assistant and two secretaries.
The billionaire author is a dedicated philanthropist, having donated tens -- perhaps hundreds -- of millions to various nonprofit organizations over the years. She is a leading crusader for multiple sclerosis research and treatment, having lost her mother to the disease in 1990. She has also offered significant fundraising support to the UK anti-poverty fundraiser Comic Relief.
Rowling -- known as Jo to her friends and family -- is as famous for her incredible rags to riches story as she is for the creation of the famed wizard. At the time she was writing the first books, the single mother was living on government assistance and was despairing of how she might support herself and her family.
The Harry Potter series of books have sold more than 400 million copies, and the brand is worth over $15 billion.
© Copyright IBTimes 2023. All rights reserved.