'Power To The Rich': Twitter Reacts To Elon Musk's $8 Blue Checkmark Declaration
KEY POINTS
Musk said Twitter users who pay for the blue checkmark will see fewer ads
Under the new scheme, verified accounts will be prioritized for replies, mentions, searches
Users who opt for it can also share long videos and audio on the microblogging platform
Elon Musk announced Tuesday that Twitter users who want a blue checkmark will need to pay $8 per month, and while some see the change as a positive move towards a better social media platform that has "liberty and verification for all," others believe it's just a scheme to make the tech billionaire wealthier.
Musk, who recently completed his acquisition of Twitter for $44 billion, announced Tuesday that the "current lords & peasants system" will see a pivotal change as users can now purchase blue checkmarks for $8 a month. "Power to the people! Blue for $8/month," the Tesla CEO tweeted.
With the new blue checkmark package, users who avail of it will be prioritized in terms of replies, mentions and searches, which, according to Musk, "is essential to defeat spam/scam." Musk added that the paid package will allow users to post long videos and audio. Furthermore, those who pay for their blue checkmarks will see fewer ads.
The 51-year-old has repeatedly questioned Twitter's content moderation policies, leading to a loss in some advertisers, AFP News reported. However, the paid blue checkmark system has paved the way for a new revenue stream for Twitter.
Twitter users have since expressed their thoughts about the new system in response to Musk's announcement tweet. While the comments are largely against a paid verified account, some users believe the SpaceX founder's move is beneficial for users who used to not have the power to have verified accounts.
One user said the current system "is unfair" and "needs to be changed."
Commenting on the increasing number of people complaining about the paid verification system, one user said Musk was only "trying to make money for a business."
Executive chairman of business intelligence company MicroStrategy, Michael Saylor, was among the few verified Twitter users who agreed with Musk's new policy.
Author and political commentator Liz Wheeler said she finds complaining verified users "hilarious," specifically those who said they would surrender their blue checkmarks if they're asked to pay to be verified.
A few other users came to Musk's defense regarding his motives for changing the verification system.
Spanish-Norwegian YouTuber El Rubius pointed out that verified accounts exist "so people know they follow the real person," but a paid verified account may result in random users changing their display names and information to imitate real accounts.
"That's power to the rich, regardless of merit," Dr. Mike Galsworthy of Scientists for EU said of paid verification.
Many users, both verified and not, expressed frustration over the various implications that Musk's new Twitter may bring.
As the slew of protests against his decision continued, Musk had only a few words to spare.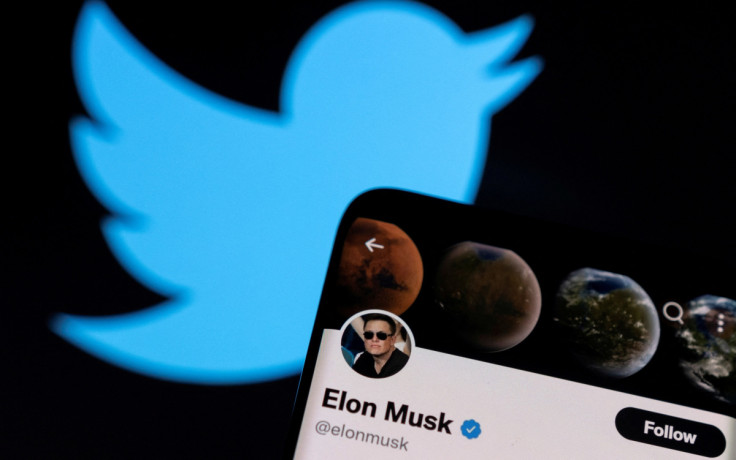 © Copyright IBTimes 2023. All rights reserved.