Powerball Winning Numbers: $495 Million Jackpot For Saturday After No Winners
The Powerball jackpot amount hit $495 million after none of the players were lucky enough to get a six-number match during Wednesday's drawing. The current prize money is the eighth largest offered in the lottery's history.
The winning numbers for Wednesday's drawing were white balls 18, 36, 45, 47, 69, plus Powerball 14, and Powerball multiplier 3X, as announced by the California Lottery.
Although lottery participants missed out on the grand prize in the latest drawing, it did not mean everyone ended up empty-handed as there were nine ways to score sums ranging from $4 to $2 million. As such, there were 1.4 million winning tickets across all prize tiers. According to officials, two New Yorkers bought tickets that matched all five white balls, but missed the red Powerball. There was also at least one ticket sold in Florida that matched all five white balls. Since the tickets included the Power Play option for an additional $1 million, the prize doubled to $2 million.
"Jackpot excitement rolls on," David Barden, Powerball product group chairman and New Mexico Lottery chief executive officer, said, Mercury News reported. "Just one $2 Powerball play could be the ticket to this giant jackpot or any of the eight other price tiers."
Even if a ticket buyer had missed out on jackpot amount but has managed to win any of other prizes offered, he or she is recommended to sign the name on the ticket to ensure it cannot be mistakenly claimed by another. The winner is encouraged to make copies of the ticket and then lock it up in a safe before taking it to an authorized lottery sales agent for validation.
The largest Powerball jackpot was $1.6 billion split among winners in California, Florida and Tennessee in January 2016. In August 2017 a Massachusetts woman became the record Powerball winner for a single ticket, which was $758 million.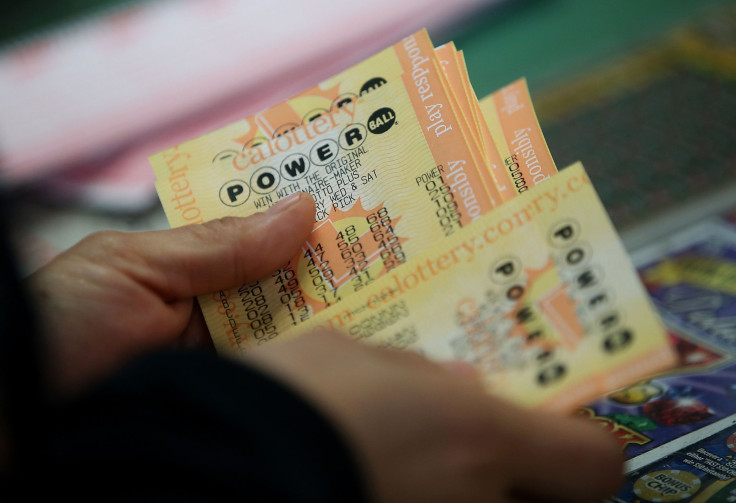 Powerball tickets are sold for $2 and can be purchased in 44 states and also in the Virgin Islands, Puerto Rico, and Washington D.C. Although the odds of winning a jackpot per drawing is one in 292,201,338, people in the U.S. spend an average of $200 a year on lottery tickets.
According to a study by LendEDU, the average Massachusetts resident spends $735 annually on lottery tickets while those in Rhode Island spend $514 a year. On the other hand, people of Delaware or New York likely spend about $400 a year, or $33 per month.
Powerball numbers are drawn every Wednesday and Saturday and anyone can get hold of a ticket from the thousands of lottery retailers. If you want to find out where you can buy your Powerball tickets, you can check here. However, make sure you purchase the ticket before the sales cut-off time. For example, states such as Illinois closes sale of tickets three hours before the numbers are drawn.
© Copyright IBTimes 2023. All rights reserved.