'Powerless' Spoilers: Emily Helps Teddy Test His New Invention In Episode 5 Sneak Peek
Teddy (Danny Pudi) plans to submit an entry to the Wayne Innovation Contest in Season 1, episode 5 of "Powerless." But in a sneak peek from the said installment, Teddy realizes that his pair of heat-producing gloves isn't ready for the competition.
In the clip, Emily (Vanessa Hudgens) helps Teddy test his new invention. First, Emily tries to melt the frost of a car door handle using the gloves. And much to their amazement, the gloves work like magic.
The duo then tries to heat up a bag of popcorn using the gloves. While Emily thinks that that the gloves do well in cooking the popcorn, Teddy isn't convinced that his invention should be submitted as an entry to the competition.
"Teddy this is a game changer," an excited Emily tells Teddy. "The judges are going to see your gloves and say 'Wayne Security is just as relevant as Wayne X, and the guy who made this is most definitely not a nobody.'"
"Of course, I'm not a nobody," Teddy replies. "But you know, judges, they are unpredictable. And if they are dumb and didn't pick mine, I mean, I'm still obviously immensely talented."
Teddy's proud tone, however, turns somber when he finds out that there are still kernels left in the bag. "Okay, the gloves are not yet ready," he concludes. "There's not an even distribution of heat."
Although Emily reminds Teddy that there are always kernels left in the bag, Teddy insists that his invention is not ready for submission. "They're not. And I can't submit a product that is not ready. It's not fair to the gloves," Teddy tells Emily as he walks out.
Meanwhile, according to the synopsis of the episode, Van (Alan Tudyk) takes advantage of Ron's (Ron Funches) kindness and has him make a toy for his new girlfriend's child.
"Powerless" Season 1, episode 5, titled "Cold Season," airs on Thursday, March 9 at 8:30 p.m. EST on NBC. Watch the sneak peek below: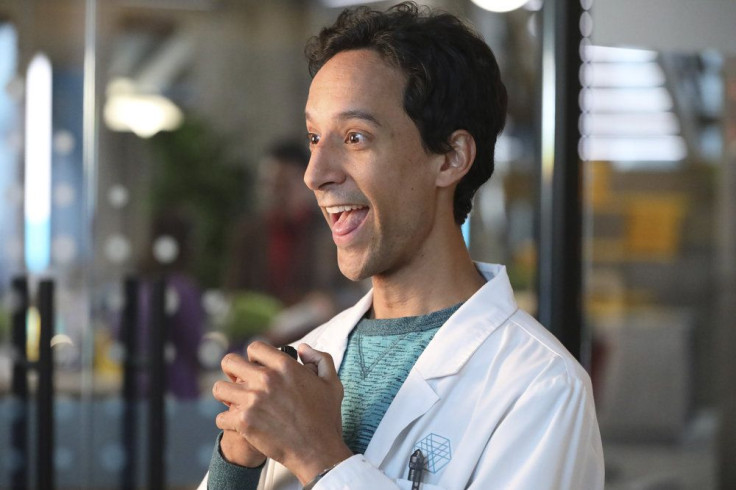 © Copyright IBTimes 2022. All rights reserved.
FOLLOW MORE IBT NEWS ON THE BELOW CHANNELS