Pregnant Homeless Woman Shot While Sleeping In Rental Car; Husband, 3 Children Escape Unhurt
KEY POINTS
The mother suffered non-life-threatening injury in her head
The family recently moved back to Tampa
Police said the suspect used a dark 2-door sedan
A homeless family of five, including a pregnant mother and her three children, had a close shave when someone opened fire at the rental car in which they were sleeping. The vehicle was parked at a park in Tampa, Florida. The woman sustained a non-life-threatening head injury.
The shooting, which occurred early Wednesday morning on the 2200 block of N Oregon Ave, left the pregnant mother with a head injury, police said in a statement.
The father, who was in his 30s, first noticed the headlights of a vehicle that pulled up in front of their rental. Moments later, he heard gunshots and asked his wife, in her 20s, and three children to get down, NY Post reported.
Police revealed that over a dozen shots were fired at the vehicle before the suspect ran away from the spot. The wife was taken to a nearby hospital after being struck by a bullet in the head. The children, a 9-year-old girl, a 4-year-old boy and a 3-year-old girl, were uninjured.
"Once the vehicle flees, he realizes his wife is shot. She got shot in the head. By the grace of God, the children did not get hit," Tampa Police Chief Mary O'Connor told Wesh. "She's very lucky, she is going to fully recover from her injuries."
The family told police that they recently moved back to Tampa after staying out of the city for several months. However, they couldn't find a house and were, instead, living in a rental car.
Tampa Police officers arranged temporary housing for the family. Officers believe the attack was a random act.
The suspect is still on the loose. Police said a dark two-door sedan, possibly a 2006-2012 model, was used by the shooter.
Detectives have urged people with any information on the vehicle or the suspect to contact the Tampa PD at 813-231-6130 or through Tip411.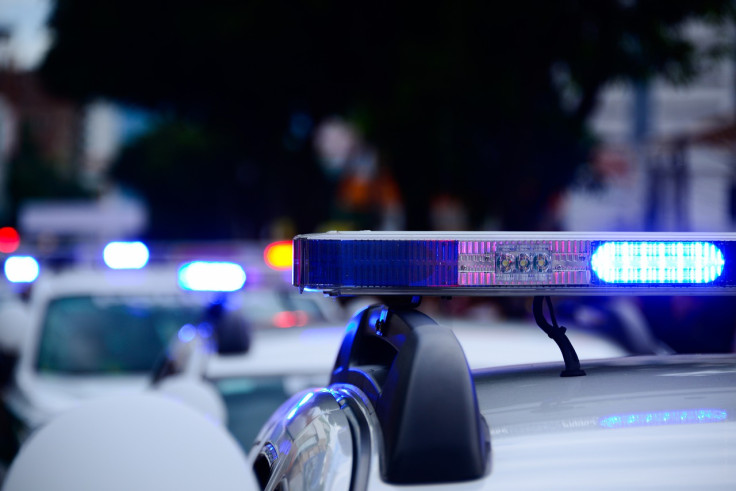 © Copyright IBTimes 2023. All rights reserved.