2 Teens Fire Over 100 Shots At Wrong House Killing Innocent Woman, Injuring Another
KEY POINTS
The suspects in the drive-by shooting aged 14 and 15
The gunfire resulted in massive destruction to the house
Investigators believe the teens also stole a vehicle in which they tried to escape
One woman was killed and another injured after two teenagers launched a volley of shots at a Texas home early Tuesday, officials said.
The deceased victim, identified as 25-year-old Novita Brazil, was working on her laptop when the two teenagers, aged 14 and 15, fired more than 100 shots into the house in San Antonio, News & Observer reported. An Airbnb guest inside the home also suffered injuries.
While Brazil was struck in her face, the Airbnb tenant was wounded in the leg. She was then taken to the hospital.
Brazil "was in her bedroom doing some work on a computer and was shot and killed almost instantaneously by upwards of 100 rounds that were fired into the house of various calibers," Bexar County Sheriff Javier Salazar said, during a news conference.
Salazar revealed that neither of the two women had anything to do with the circumstances that led to the teenagers spraying bullets at the house using multiple weapons.
Deputies patrolling West Bexar County at the time heard gunshots around 1 a.m. but could not immediately locate the source. They soon observed a car speeding away and managed to chase down the vehicle to find the two teenagers inside.
Investigators further learned that the teenagers had stolen the vehicle and arrested them, Salazar added during the briefing.
"We believe these suspects came to this location and did a drive-by shooting," Salazar said. "The problem with that obviously is that 14- (and) 15-year-olds are out doing a drive-by shooting in the dead of night."
In a shocking revelation, the official informed that the accused had hit the wrong house in their rampage.
"They hit the wrong house," he added. "And it looks like a 25-year-old woman lost her life. Completely innocent."
The gunfire resulted in massive destruction to the house.
"If you look at the garage door, it's a pretty poignant scene," Salazar said, according to
KSAT 12. "You can see just rays of light where all of the rounds went into that garage door and punctured it like Swiss cheese."
Police also located the weapons used in the shooting a few miles away from where the teenagers were arrested.
Neighbors said they were alarmed to wake up to the sound of gunshots.
"I jumped -- me and my wife -- I pushed her to the back, and I'm like, 'Hey, we got to get down to the floor.' We didn't know what was happening," Mario Flores told a local outlet. "It lasted for 1 minute to 2 minutes straight of just what sounded like pistols and mixed shotgun fire.
"We haven't had these kinds of situations," Abde Acosta, who lives a few houses away from the shooting, said. "It's the first time, so we are in shock. We are, like, scared for everyone."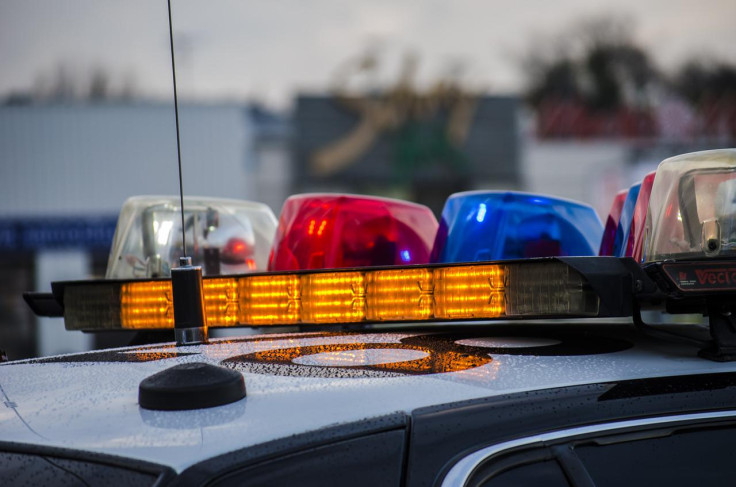 © Copyright IBTimes 2023. All rights reserved.