Pregnant Women Hesitate to Report Morning Sickness: Study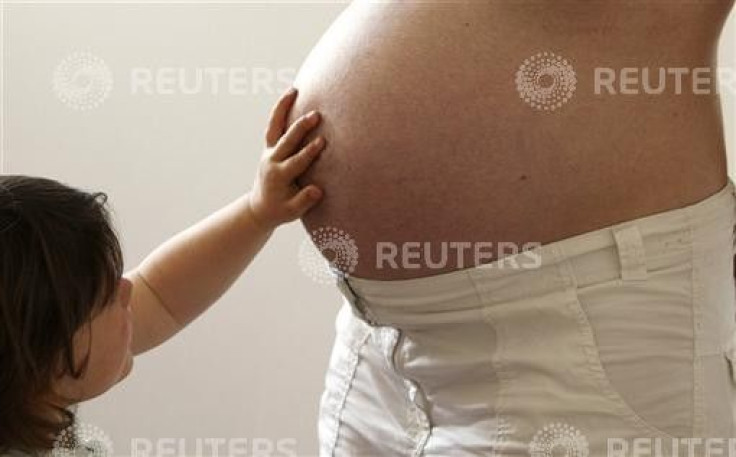 Only a few women who suffer from nausea and vomiting during their pregnancy discuss this and seek proper treatment. This fact was proved through an online survey conducted by the National Association of Nurse Practitioners in Women's Health (NPWH).
Nausea and Vomiting in Pregnancy (NVP), commonly known as morning sickness, troubles approximately 70 to 85 percent of pregnant women. But only 40 percent of the patients reported NVP complaints in the last 12 months, a recent national survey of more than 350 nurse practitioners (NPs) has revealed.
The NPWH research, conducted in November 2011, was supported by Upsher- Smith Women's Health and contained 17 questions covering the different aspects of the problem and tried to find a solution. Majority of the respondents participated in the survey had 10 years or more experience.
Nausea and vomiting, which are common symptoms of pregnancy, are regarded as unpleasant. But they are normal part of pregnancy. About 50 percent of the pregnant women experience both nausea and vomiting while 25 percent experience only nausea.
NVP is a condition that affects many pregnant women. And, contrary to popular belief, many pregnant women experience symptoms sporadically throughout the day. Even a less severe case of NVP can detract from the joy of pregnancy and may affect a woman's general well being. Women experiencing NVP should discuss appropriate treatment strategies with their healthcare provider and not suffer in silence, said Elizabeth Kostas- Polston, PhD, of NPWH.
The survey revealed vitamin B6, ginger and ondansetron as three common remedies prescribed by the nurse practitioners to tackle the problem. Changes in life style or diet are also claimed by some as helping bring a permanent solution to their patients.
Historically, there have been a limited number of treatment options available that are specifically designed for women suffering from NVP. The survey results indicate that the top strategies identified by nurse practitioners are in alignment with recommendations put forth by The American Congress of Obstetricians and Gynecologists (ACOG). ACOG recommends vitamin B6 as a first-line approach for nausea and vomiting, and suggests ginger as a non-drug option, says Wesley Mark Todd, MD, Senior Director Medical Affairs, Upsher-Smith Laboratories Inc.
To deal with the problem better, the American Congress of Obstetricians and Gynacologists (ACOG) put forward some suggestions. The patients suffering from nausea and vomiting during pregnancy should take good rest, avoid unpleasant smells, eat five or six meals a day instead of three in a bulk, avoid spicy and fatty foods and eat crackers before getting out of the bed in the morning.
According to the association, ginger, acupuncture and acupressure, motion sickness bands and hypnosis can also help.
© Copyright IBTimes 2022. All rights reserved.
FOLLOW MORE IBT NEWS ON THE BELOW CHANNELS