President Joe Biden Has Cancer? Here's What Non-Melanoma Skin Cancer Is
KEY POINTS
President Joe Biden said that he has cancer during a speech in Massachusetts Wednesday
Biden was referring to non-melanoma skin cancers that he had removed before he took office last year
Around 4,000 people die in the U.S. every year due to the two most common types of non-melanoma skin cancer
President Joe Biden said this week that he has cancer, but the White House clarified that he was referring to a condition that had already been treated before he took office last year.
Biden, 79, made the comment about his health during a speech in Somerset, Massachusetts, Wednesday while talking about oil refinery emissions near his childhood home in Delaware.
"You'd had to put on your windshield wipers to get literally the oil slick off the window," the president recounted in a video of his speech posted by C-SPAN. "That's why I and so damn many other people I grew up with have cancer and why for the longest time Delaware had the highest cancer rate in the nation."
White House Deputy Press Secretary Andrew Bates later explained on Twitter that Biden was referring to non-melanoma skin cancers that he had removed before he was sworn in as president.
Biden was not announcing that he was diagnosed with cancer in his Wednesday speech, People confirmed with the White House.
"It is well-established that President Biden did spend a good deal of time in the sun in his youth. He has had several localized, non-melanoma skin cancer removed with Mohs surgery before he started his presidency. These lesions were completely excised, with clear margins," Dr. Kevin O'Connor, Biden's physician, said in a White House report in November 2021.
Biden also had "no areas suspicious for skin cancer" at the time, O'Connor wrote.
Non-melanoma skin cancer refers to all the types of cancer that occur in the skin that are not melanoma, which is the most serious type of skin cancer, according to the Mayo Clinic.
The most common types of non-melanoma skin cancer are basal cell carcinoma and squamous cell carcinoma, Johns Hopkins Medicine said.
These two each kill 2,000 people in the U.S. every year, data provided by Cancer.net showed. Meanwhile, melanoma cancer causes 7,650 deaths in the country annually.
However, treatment for non-melanoma skin cancer is usually successful as, unlike most other types of cancer, there's a considerably lower risk that the cancer will spread to other parts of the body, according to the U.K. National Health Service.
Biden, who is the oldest president to assume the presidency, has previously struggled with mistakes or inaccurate remarks, according to the New York Post.
He told students of historically Black colleges in Atlanta in January that he was arrested during civil rights protests, but there is reportedly no evidence to back his claim.
Biden also told Jewish leaders in September 2021 that he remembered "spending time at" and "going to" the Tree of Life synagogue in Pittsburg after the mass murder of 11 people in 2018.
However, the president never visited the site, according to the synagogue. The White House later said that Biden was thinking about a 2019 phone call to the synagogue's rabbi.
Despite his mental acuity being a frequent matter of public debate, Biden intends to seek a second term in 2024.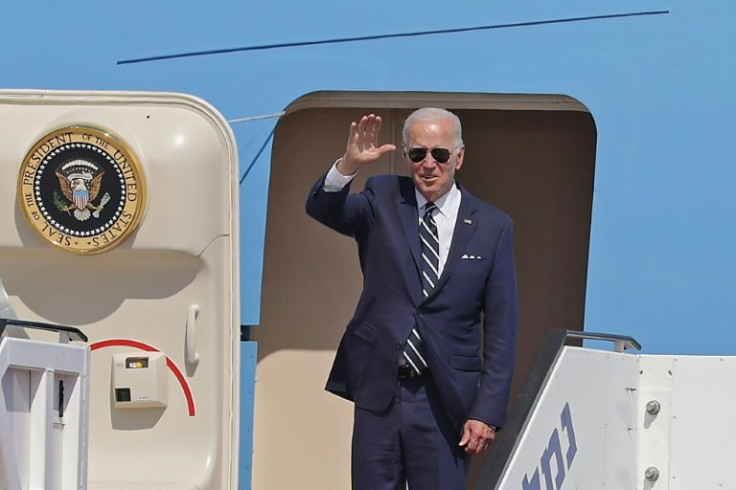 © Copyright IBTimes 2023. All rights reserved.