President Joe Biden To Visit Hanoi Next Month To Deepen US Cooperation With Vietnam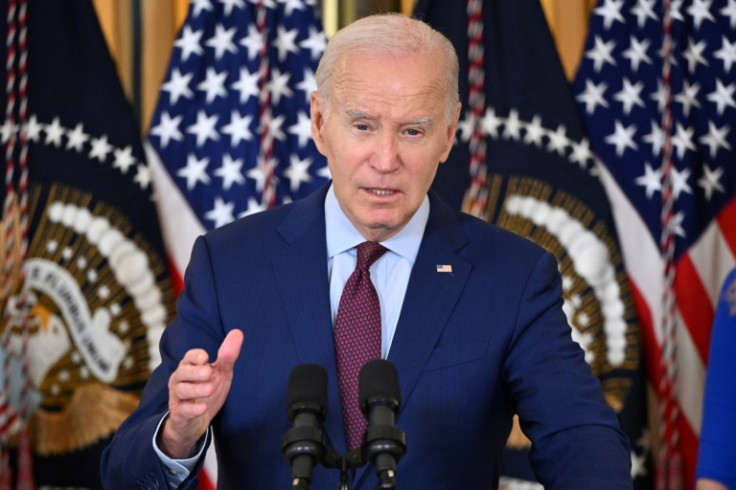 KEY POINTS
Biden will be meeting General Secretary Nguyen Phu Trong and other Vietnamese officials
The leaders will reportedly explore ways to "promote the growth of a technology-focused and innovation-driven Vietnamese economy"
On his way home from Vietnam, Biden will travel to Alaska to attend a ceremony for the 22nd anniversary of the Sept. 11 terror attacks
Joe Biden will be making a stopover in Vietnam to meet with General Secretary Nguyen Phu Trong and other Vietnamese leaders following the president's attendance at the G20 Summit in India next month.
The visit is set to take place as Washington's concerns remain over China's growing economic and military muscle in the region.
Biden will be traveling to Hanoi on Sept. 10 to discuss ways to "further deepen" the U.S.-Vietnam cooperation, the White House said in a statement Monday.
"While in Hanoi, President Biden will meet with General Secretary Nguyen Phu Trong and other key leaders to discuss ways to further deepen cooperation between the United States and Vietnam," the White House explained.
"The leaders will explore opportunities to promote the growth of a technology-focused and innovation-driven Vietnamese economy, expand our people-to-people ties through education exchanges and workforce development programs, combat climate change and increase peace, prosperity and stability in the region," it added.
On his way home from Vietnam, Biden will be traveling to Alaska to participate in a memorial ceremony marking the 22nd anniversary of the Sept. 11 terror attacks.
Sources told Politico earlier this month that the brewing agreement with Vietnam will aid Hanoi's efforts to boost its high-technology industry, especially the semiconductor production and artificial intelligence sectors.
With the Indo-Pacific region being a minefield for great-power competition, the agreement will also be part of Washington's efforts to maintain influence while the U.S.-China ties remain frosty over issues such as the South China Sea dispute.
Hanoi is expected to carefully navigate through the geopolitical shifts in the region and maintain its ties with the West as well as its relationship with Beijing, as China is Vietnam's largest trading partner, with the U.S. being second.
"Vietnam is not aligning with the U.S. against China. ... They're happy to improve relations with the U.S., but it doesn't mean they're moving against China — they're going to continue to calibrate very carefully," Scot Marciel, a former principal deputy assistant secretary for East Asia and the Pacific at the State Department who set up the first State Department office in Hanoi in 1993, told the outlet.
© Copyright IBTimes 2023. All rights reserved.