ONGC Videsh's Contract Extension Points To India And Vietnam's Strategic Partnership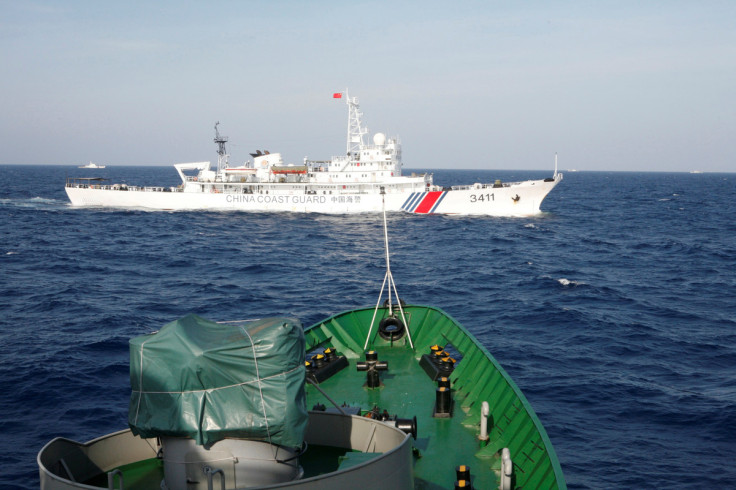 KEY POINTS
ONGC Videsh Ltd's contract to explore oil and gas in a Vietnamese block in the SCS has been extended by 3 years
The company has so far not found any commercially recoverable oil and gas reserves in the block
India and Vietnam are also ramping up their defense cooperation
India's flagship overseas firm, ONGC Videsh Ltd. (OVL), has secured its eighth contract to explore oil and gas in a Vietnamese block in the South China Sea.
The three-year contract extension, despite not finding any hydrocarbons in the block, indicates India and Vietnam's continued interest in maintaining their strategic partnership while looking over their shoulders at China's claims over the contested waters of the South China Sea.
"By granting India an 8th contract for oil and gas exploration, despite no hydrocarbons having been found, it can be surmised energy per se is not the sole criterion for India-Vietnam deals. Both countries are also ramping up their defense cooperation," Shebonti Ray Dadwal, an independent energy security and strategic affairs consultant, told International Business Times.
ONGC — the state-owned parent company of OVL and India's top oil explorer — took to social media platform X, formerly Twitter, to announce the three-year extension of OVL's contract.
"India's strategic commitment stays strong as ONGC Videsh continues its exploration journey with its 8th extension till 15 June 2026," the post read. "We are embracing challenges, safeguarding interests & fostering partnerships."
In the 17 years of the company's exploration of the block, it has not found any commercially recoverable oil and gas reserves, but it continues to maintain its presence due to India's changing role in the region. This also works in favor of Vietnam, which hotly disputes China's overwhelming claims of sovereignty over the territory.
"India and Vietnam are Comprehensive Strategic Partners and share a robust diplomatic engagement," Akash Sahu, an analyst in Indo-Pacific geopolitics and independent policy consultant, told IBT.
"While Hanoi has hedged among large powers in the region to preserve its security and economic interests, it would not compromise on the South China Sea dispute," Sahu said, adding, "It has been one of the most vocal claimants alongside the Philippines and would welcome a show of solidarity from regional powers like India on the issue. A continued interest in the South China Sea and sustained investments maintain India's presence in the strategically significant region."
Apart from the geopolitical implications, maintaining a presence in the energy-rich region is also economically strategic for an energy-hungry India, Dadwal added.
Both India and China "have a growing appetite for strategic minerals, including hydrocarbons, with India poised to become the largest consumer of oil," she said. "In the past, Indian and Chinese state oil companies have competed for overseas energy assets -- and a few cooperative endeavors as well -- with Chinese firms generally outbidding their Indian counterparts."
For a long time, India has abstained from becoming too involved in the South China Sea dispute. But the improved relations between New Delhi and other countries in the region, in addition to its own border dispute with Beijing, are changing India's bilateral cooperation with countries like Vietnam on the South China Sea dispute and other maritime issues.
"India's renewed interests in the region indicate New Delhi's deep commitment to maintaining maritime safety and security and the law of the sea," Sampa Kundu, a consultant for the ASEAN India Centre (AIC) at the Research and Information System for Developing Countries (RIS), told IBT.
"This, in a way, is an effort by India and other countries in the region to sustain a balance between nature and humanity, as well as between countries as they are in constant lookout for resources, often available in the seas and the oceans. India's stand also supports ASEAN Maritime Outlook (1st edition) which calls for peace, stability, and security in the oceans for greater benefit to the people," she added.
© Copyright IBTimes 2023. All rights reserved.