Prime Day 2020 Best Deals For Nintendo Switch: Games, Accessories And More
This article uses affiliate links, which means if you purchase products through these links, we may earn a commission. Click here to see our
T&C
. For licensing please click
here
.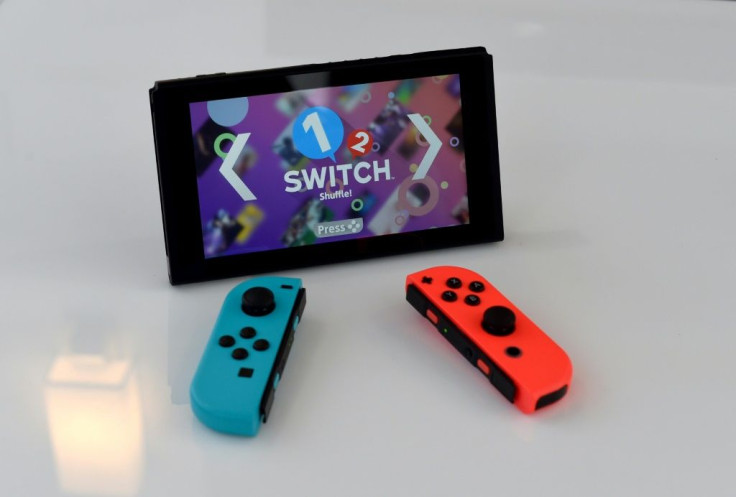 Amazon's Prime Day sale is now underway, and for diehard Nintendo fans out there, the online retailer has put many games, gaming accessories and other gaming-related items on sale at discounted prices. These include Nintendo Switch games, accessories and other items meant for use with the game console-handheld hybrid. Being one of the bestselling game consoles at the moment, it is not a surprise that there will be Switch-related deals throughout the duration of Prime Day.
To get the best deals right now, an Amazon Prime subscription is needed. So if you have one, or are starting a 30-day trial, you not only get the best, exclusive deals, but also enjoy free shipping as well as faster delivery times, among other benefits. All things said, here are the best Nintendo Switch deals that you can take advantage of on Amazon this Prime Day:
1. "New Super Mario Bros. U Deluxe"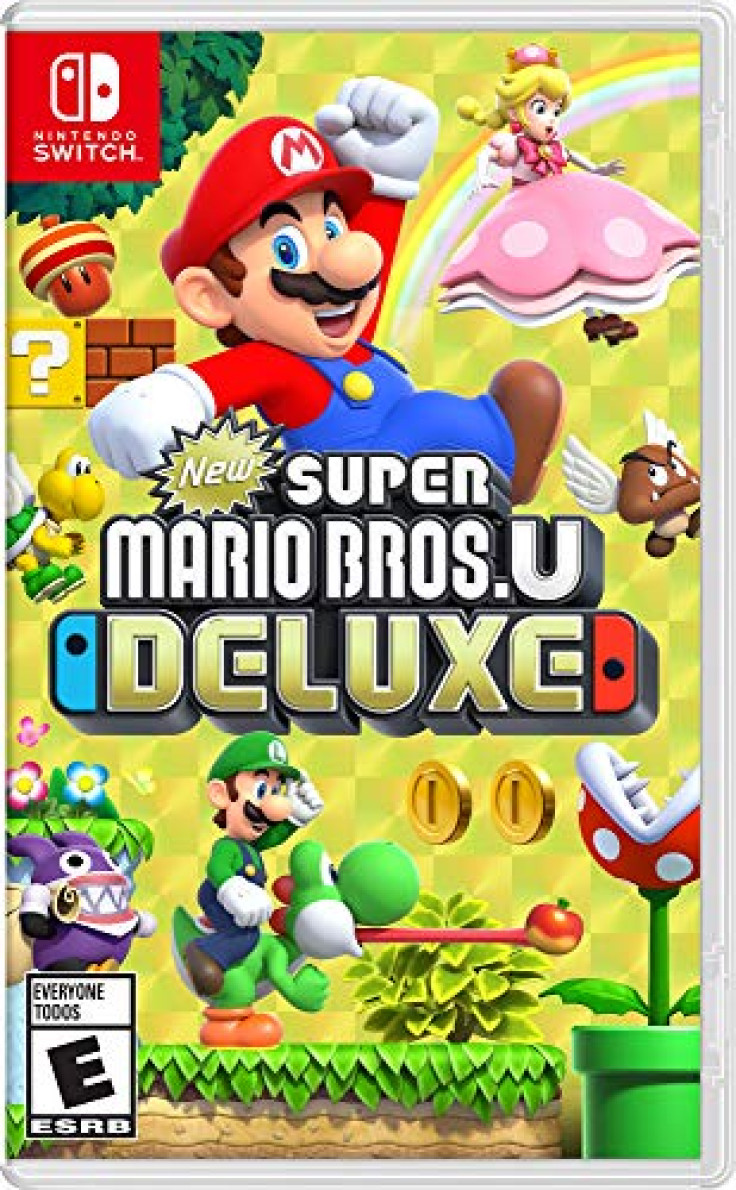 (photo from amazon.com)
In "New Super Mario Brothers U Deluxe," you can join Mario, Luigi and company for single-player or multiplayer gameplay anytime and anywhere. The game, which includes the "New Super Mario Bros. U" and "New Super Luigi U" games, features "simple, straightforward" controls, as well as new characters that are optimized for younger and/or less experienced players. Three additional modes (Boost Rush, Challenges and Coin Battle) mix up gameplay and add replayability while amping up the difficulty.
2. "The Legend of Zelda: Breath of the Wild" - Nintendo Switch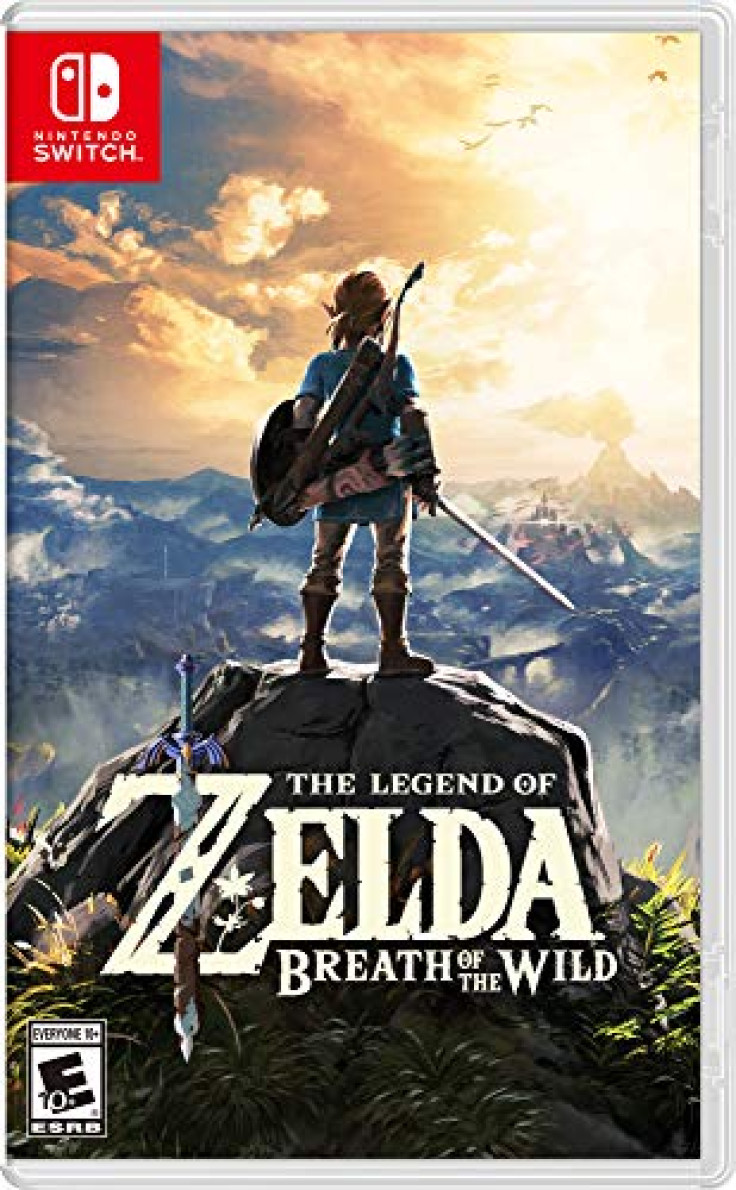 (photo from amazon.com)
The very first game released for the Nintendo Switch is now available at 25% off this Prime Day. In "Legend of Zelda: Breath of the Wild", you once again travel across fields, forests and mountains to discover what has become of the Kingdom of Hyrule, all while encountering various surprises that you can take advantage of, including weapons, armor and animals. The Sheikah Slate ability enables you to control objects and enemies in fun ways.
3. "Pokemon: Let's Go, Pikachu!"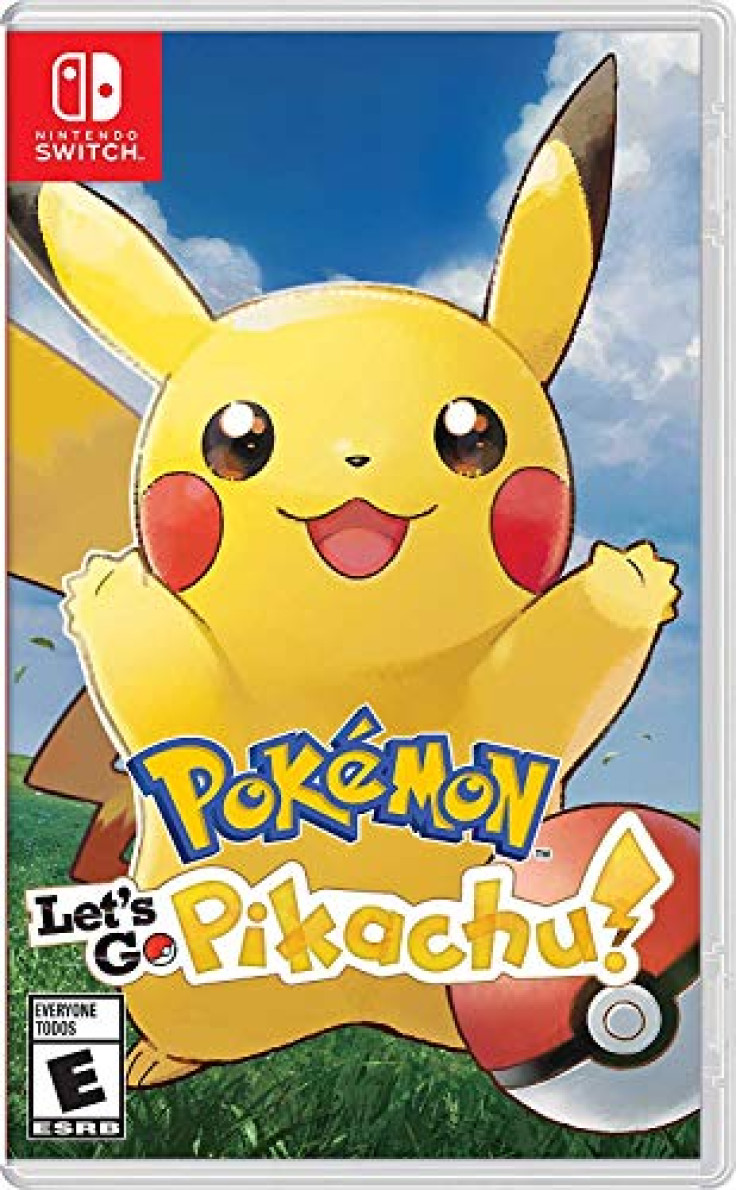 (photo from amazon.com)
Learn how to become a Pokemon trainer with "Pokemon Let's Go, Pikachu!" In this game, you explore the Kanto region with Pikachu as you discover various new Pokemon species in the wild and capture them with either one Joy-Con controller or the Poke Ball Plus accessory. If you have a Pokemon GO account, you can transfer caught Pokemon on that game to this one.
4. PowerA Everywhere Messenger Bag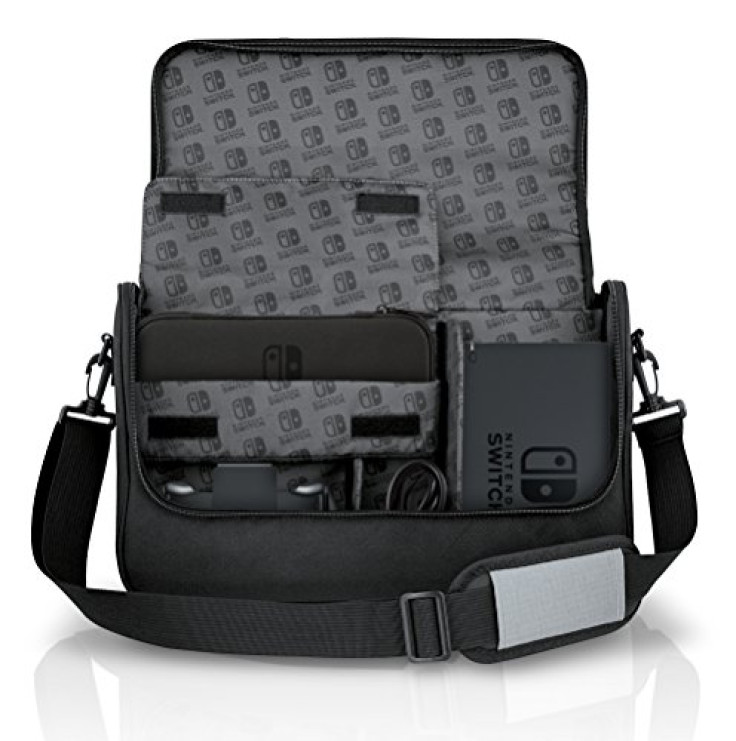 (photo from amazon.com)
Keep your Switch, games and accessories secure everywhere you go with the PowerA Everywhere Messenger Bag. Its 2-in-1 design with removable internal case ensures that the console stays secure even in handheld mode, while the velcro-lined compartments ensure that your case, dock, cables, Joy-Con grips, extra Joy-Cons and other accessories stay in place. For added comfort, the bag also comes with an adjustable shoulder strap with padding.
5. SanDisk 128GB MicroSDXC UHS-I Nintendo Switch Memory Card + Nintendo Switch Online 12-Month Family Membership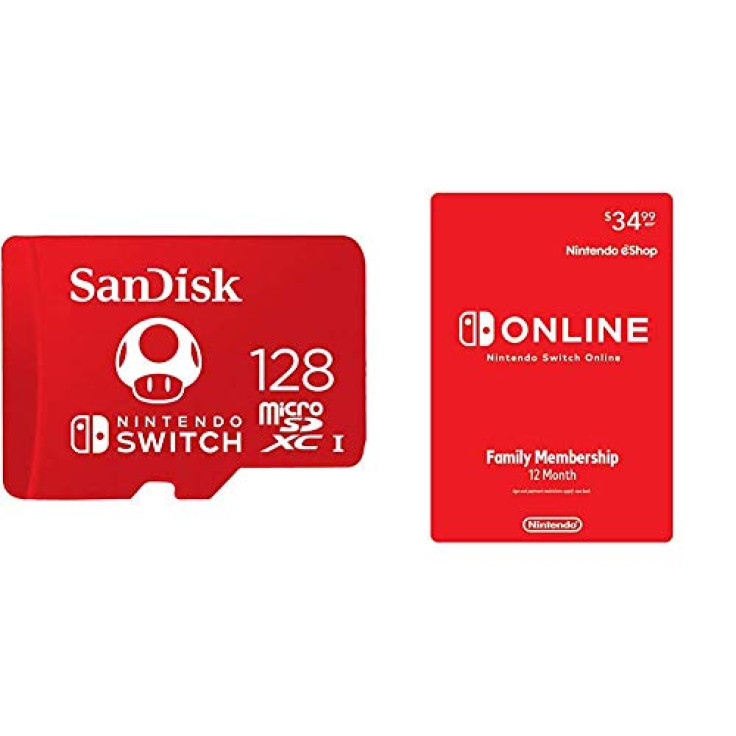 (photo from amazon.com)
This bundle contains one Nintendo-licensed Sandisk 128GB microSDXC UHS-I Memory Card for the Nintendo Switch and one 12-month Nintendo Switch Online Family Membership subscription. While the former stores downloaded games, screenshots and game recordings in one place, the latter not only lets you enjoy over 70 classic NES and Super NES games, but also doubles as cloud backup if you lose your Switch system or start using a new one.
6. PowerA Enhanced Wireless Controller - Mario Silhouette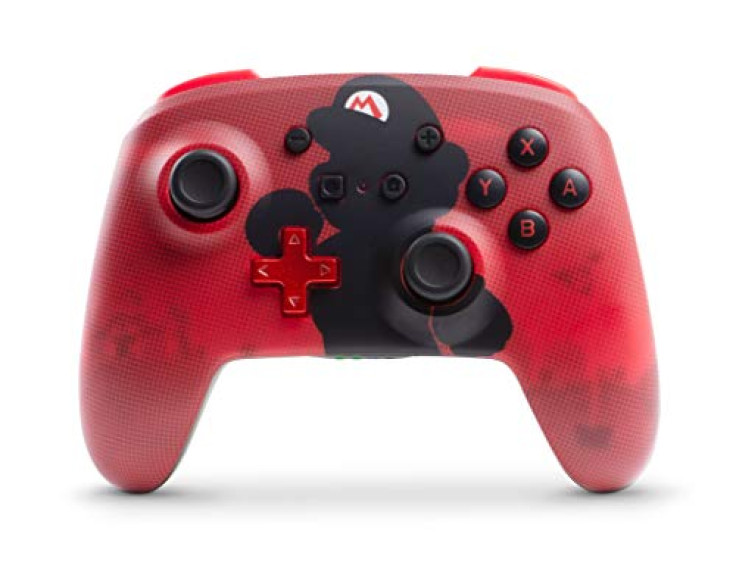 (photo from amazon.com)
This officially licensed wireless controller from PowerA, which sports a silhouette of Nintendo's official mascot, lets you play your favorite Switch games like a pro. In addition to ergonomic design with a standard button layout, it features motion controls and mappable Advanced Gaming buttons, as well as LED lights for indicating the number of players in multiplayer, button mapping and indicating low battery and includes two AA batteries for up to 30 hours of gameplay.
7. HyperX ChargePlay Quad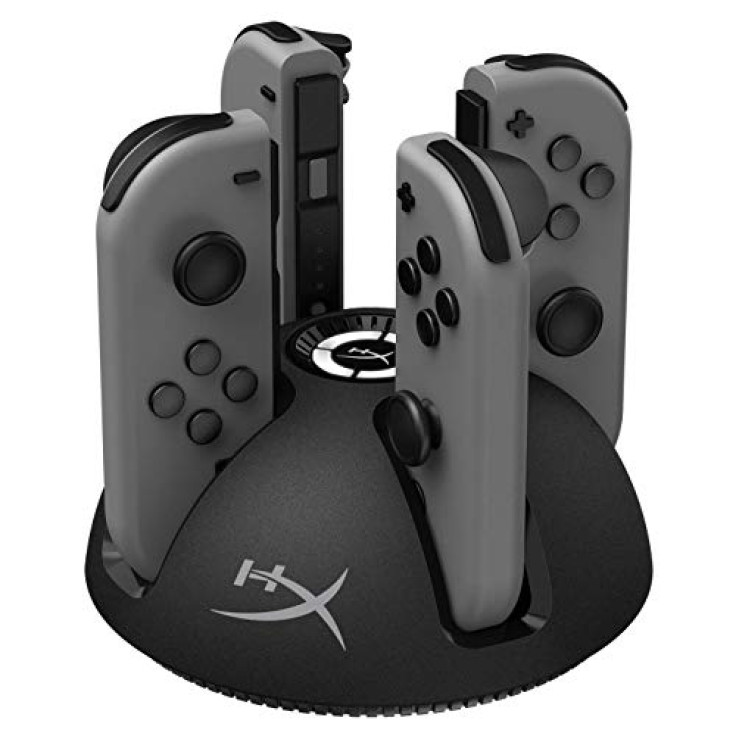 (photo from amazon.com)
With the HyperX ChargePlay Quad, you and your friends can always be ready on gaming night. It can charge four Joy-Con controllers at the same time, and has battery indicators that display the charging status of each Joy-Con. The secure docking design ensures that the controllers easily glide into place, while the weighted base and rubber grip pads at the bottom keep the charging station stable.
8. HyperX ChargePlay Clutch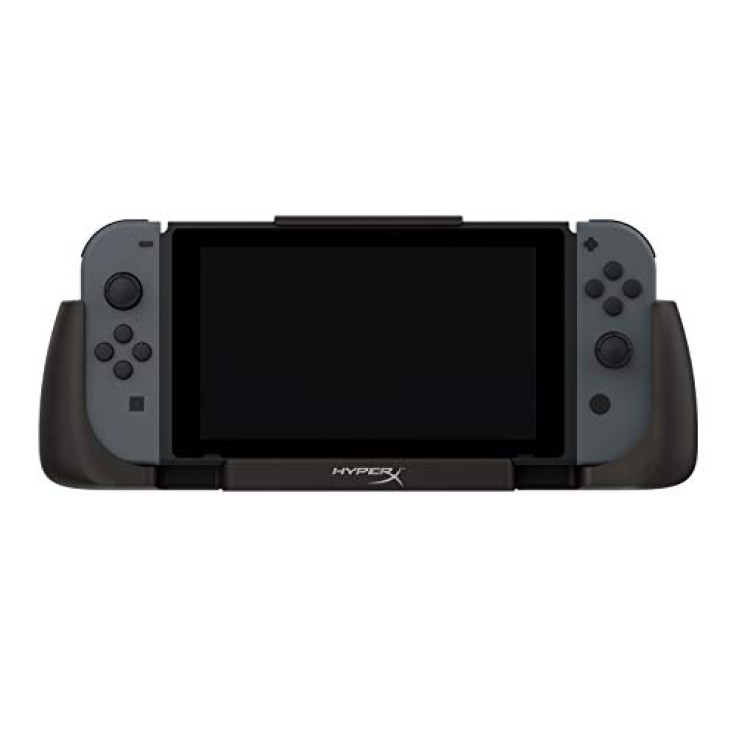 (photo from amazon.com)
The Power A ChargePlay Clutch gives your Switch extra charge for longer playtime -- up to 5 hours of additional battery life on a single charge. It converts into a stable charging kickstand for your console by removing the detachable rubber hand grips (which can work as Joy-Con grips), and has an LED indicator to check the charge status.
9. PDP Nintendo Switch Faceoff Wired Pro Controller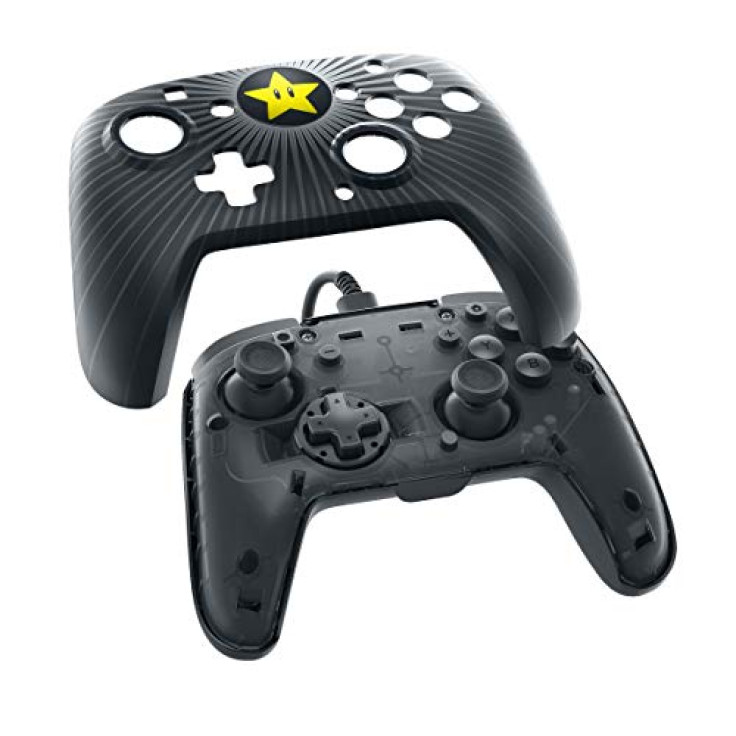 (photo from amazon.com)
Officially licensed by Nintendo, this wired controller from PDP is compatible with any faceoff Pro Controller shell. It has responsive low-friction analog sticks that allow you to pull smooth turns and quick movements, along with a Turbo mode for instantly activating rapid-fire buttons. The controller comes with a detachable connecting cable.
FOLLOW MORE IBT NEWS ON THE BELOW CHANNELS