Prince Charles Also Invited An Ex To His Wedding With Princess Diana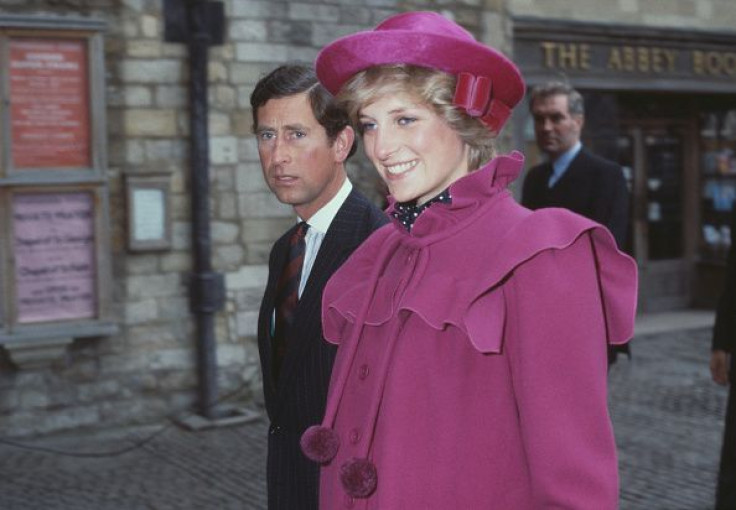 Just like Prince Harry, Prince Charles invited an ex-girlfriend when he married Princess Diana.
Prior to the royal wedding, there were reports claiming that Prince Harry would be inviting his exes Chelsy Davy and Cressida Bonas on his big day. The two were indeed spotted at the ceremony.
Prince Charles did the same when he tied the knot with Princess Diana by inviting his ex-girlfriend and now wife, Camilla Parker Bowles. The late Princess of Wales saw the Duchess of Cornwall and opened up the matter to royal biographer Andrew Morton in 1991.
"I knew she was in there, of course. I looked for her," Princess Diana said (via Express). "So walking down the aisle, I spotted Camilla, pale gray, veiled pillbox hat, saw it all, her son Tom standing on a chair. To this day you know — vivid memory."
Prince Charles and Camilla Parker-Bowles were in a relationship before they married their ex-spouses Princess Diana and Andrew Parker Bowles. They were only 23 when they started their romance. But Prince Charles left for his naval duties overseas.
Camilla didn't wait for the Prince of Wales. She married Andrew in 1975. After eight years, Prince Charles wed Princess Diana. But in the 1990s both of their marriages broke down. Later on, Prince Charles admitted that he committed adultery with Camilla while he was still married to his first wife.
"There were three of us in this marriage, so it was a bit crowded," Princess Diana said in her Panorama interview when asked if Camilla was a factor of her split from Prince Charles.
Prince Charles and Camilla had a hard time winning Queen Elizabeth II's approval and the public's affection as the latter favored Princess Diana. So, they worked together to regain their reputation.
According to Tom Bower, the future king reportedly asked Penny Junor, a journalist, to write a sympathetic book about Camilla. The duchess also hosted a fundraiser event to help the National Osteoporosis Society with the aim of transforming her image from a royal mistress to a suitable wife for the heir to the throne.
Prince Charles and Camilla joined forces to make her more acceptable to the public. She also worked with Mark Bolland to "demythologise Diana by portraying her as a manipulative hysteric."
Eventually, Prince Charles and Camilla got the Queen's approval and the warm acceptance of the public. They got married in 2005.
According to a body language expert Dr. Peter Collett, Prince Charles showed distress signs during his wedding to Princess Diana. There were fewer of these when he tied the knot with Camilla.
© Copyright IBTimes 2023. All rights reserved.