Prince Charles, Camilla's Old Photos Resurface: A Look Back At Royal Romance
Prince Charles and Camilla Parker Bowle's rare throwback photos have resurfaced.
Hello! shared a number of old photos featuring the Duke and Duchess of Cornwall. One photo featured Prince Charles with his back on the camera while chatting with Camilla after a polo match around the time they first met.
According to the publication, the couple met by chance at a polo match in 1970. Both were only 23 years old when they started dating, but their romance cooled down when Prince Charles was called away for naval duties overseas.
Camilla did not wait for Prince Charles to return and went on and married Andrew Parker Bowles in 1973. After eight years, the Prince of Wales married Princess Diana.
Another photo shows Prince Charles, Camilla and their mutual friend Lady Sarah Keswick. Prince Charles and Camilla remained in contact throughout the 1970s. In fact, the future king was the godfather to Camilla's oldest child, Tom, who was born in 1975.
Tom confessed that he was naughty when he was younger. In fact, there was a time when Prince Charles was reportedly furious at him after he was involved in drugs.
"I was naughty, partied a bit hard. When I was younger I got sacked all the time," Tom said
In the 1990s, Prince Charles and Camilla's marriages broke down. Prince Charles and Princess Diana separated in 1992. Their divorce was finalized after five years.
Meanwhile, Camilla and Andrew also split in 1995. Prince Charles admitted that he committed adultery with Camilla while he was still married to Prince William and Prince Harry's mom. Camilla did not comment on the matter and withdrew from the public. However, her romance with the future king continues.
In 1997, Princess Diana got into a car accident that caused her death. Paul Burrell, her former butler, confessed that she suspected Prince Charles of plotting an automobile accident to remarry.
"Her words were 'these next few months, are the most difficult months of my life. I fear my husband is going to kill me. In an automobile accident. With head injuries. In order that he can remarry,'" Burrell said. "That is spooky. She predicted her own death nine months before she died."
On Feb. 10, 2005, Prince Charles and Camilla got engaged. In April of the same year, they got married. They had a civil ceremony at Windsor Guildhall, Berkshire and a wedding blessing at St. George's Church where Prince Harry and Meghan Markle are also tying the knot in May.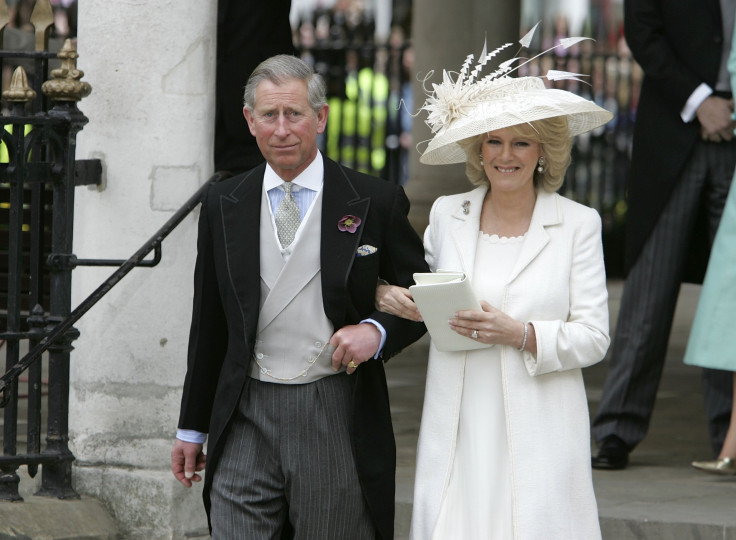 © Copyright IBTimes 2023. All rights reserved.
FOLLOW MORE IBT NEWS ON THE BELOW CHANNELS