Prince Charles' 'Bizarre' Daily Life Revisited Amid 'Slimmed Down' Royal Family Claims
He is set to be the next King of England, but a 2015 documentary about Prince Charles that claimed his "daily life is bizarre" isn't painting the future monarch in the best light.
The film, titled "The Madness of Prince Charles," reveals some of the different ways the future king is surrounded by a privileged life, which has even earned him a less-than-pleasant nickname of "the Pampered prince."
"Charles, for all his attempts to find out how the other half lives and interest in the less fortunate in society, for all that, he has two men, paid for by the state, to help him get dressed in the morning," biographer Anthony Holden said in the film.
The ways Prince Charles has had a somewhat privileged life were also examined in the 2013 film "Serving the Royals; Inside the Firm," where Princess Diana's former butler Paul Burrell revealed more details about the Prince's daily life and routine.
"His pyjamas are pressed every morning, his shoe laces are pressed flat with an iron, the bath plug has to be in a certain position and the water temperature has to be just tepid," Burrell recalled, before also stating that the Prince has a staff member who squeezes an inch of toothpaste onto his toothbrush every morning.
He also recalled an incident when Prince Charles allegedly called him on the phone to ask him to pick a piece of paper out of the trash for him.
"On one occasion, he [Charles] rang me from his library and he said, 'Oh Paul, a letter from the Queen seems to have fallen into my wastepaper bin. Would you pick it out?'" he said.
The claims about his daily routine are being reexamined on the heels of a report that Charles has big plans for the monarchy when he officially takes over following his mother's death. According to those reports, he intends to "slim down" the family and reduce the funding that is used on those who are not main members of the royal family—a move that is reportedly meant to hurt his younger brother, Prince Andrew, Duke of York.
Allegedly, Charles is worried about the reputation his brother has and that it is tarnishing the monarchy as a whole.
"There probably has been occasions where Prince Charles has considered Andrew to be a bit of a liability to the royal family," commentator Victoria Arbiter said of the alleged plan. "That image of Prince Andrew being the playboy at large rankles Prince Charles. He finds it embarrassing."
"Charles does not want to be responsible for ruining the queen's legacy," she added.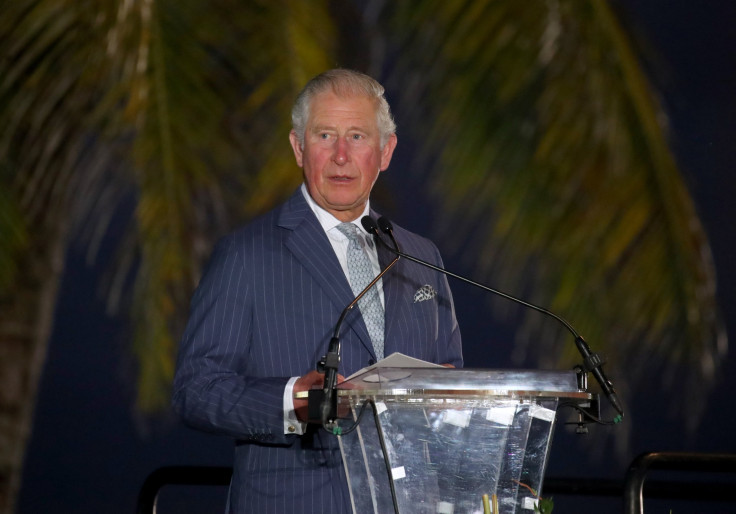 © Copyright IBTimes 2023. All rights reserved.