Prince Charles, Camilla Criticism For Looking 'Bored,' 'Uninterested' One Year Later
Prince Charles and Camilla Parker Bowles were slammed by netizens for looking bored during one of their outings a year ago.
On April 4, 2018, the Prince of Wales and Duchess of Cornwall attended the 2018 Commonwealth Games' opening ceremony. However, many noticed that the couple looked "bored," "uninterested" and "miserable." One even said that Camilla only paid attention when her official name was mentioned.
Some netizens were not pleased with what they saw and expressed their disappointment online, slamming Prince Charles and Camilla on Twitter for their inappropriate behavior.
"Disgraceful showing by the royals, especially Camilla who is not even trying to look interested. I'm sure Diana would not have been flicking through a magazine whilst being formally welcomed. #OpeningCeremony," Lisa Auceillo wrote.
"The Queen needs to wake up and keep Camilla home, she can't conduct herself appropriately, flicking through a magazine while they are being welcomed to the Commonwealth Games. The Monarchy is lost to Australia if Charles and Camilla take the throne," another user said.
Despite the criticism, the royal couple had easily recovered. A day after the Commonwealth Games opening, Prince Charles and his wife visited Broadbeach and met the Wales team and their supporters. Prince Charles and Camilla also watched the Little Nippers as they demonstrated their surfing skills.
Last year, the future king and his second wife faced intense backlash as Tom Bower released his book, "Rebel Prince: The Power, Passion and Defiance of Prince Charles," around the same time. The book touched on a number of controversies involving the heir and Camilla, including Queen Elizabeth II's being a "pampered prince."
According to royal correspondent Camilla Tominey, Prince Charles and Camilla were "hysterical" after learning about the book. They were reportedly "amused" by it.
In related news, Camilla reportedly broke Prince Charles' heart when she agreed to marry Andrew Parker Bowles. Camilla and Prince Charles dated before they married their first spouses, Andrew and Princess Diana, respectively.
The heir was away for his royal duty when Camilla decided to marry another man because the royal family also didn't approve of her for the future king. The Prince of Wales even tried to convince Camilla to stop her wedding with Andrew, but she still pushed through with it.
Penny Junor claimed at the time that while Prince Charles was "falling in love" with Camilla, she was in love with Andrew. The Duchess of Cornwall was reportedly determined to be the wife of a handsome cavalry officer and had no intention to become a queen or Princess of Wales.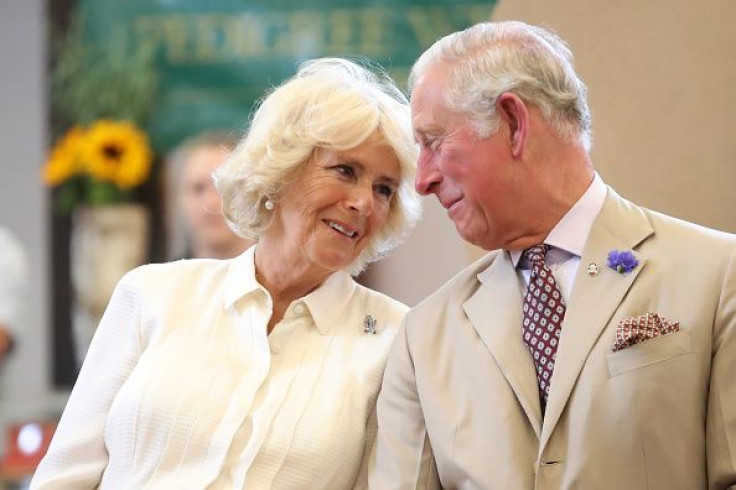 © Copyright IBTimes 2023. All rights reserved.