Prince Charles Reportedly Snapped At Princess Anne At Buckingham Palace's Garden Party
Prince Charles reportedly snapped at his sister, Princess Anne, at the gathering they both attended this week.
On Wednesday, the Prince of Wales, Duchess of Cornwall and Princess Royal reunited at Buckingham Palace's first garden party. However, it seemed that there's something off between the siblings.
New Idea shared a photo of the royal trio at the event. The publication noted that stern-faced Prince Charles appeared to be snapping at Princess Anne. The latter fell back to a few paces behind his brother.
"He appeared to have a go at her," an onlooker said. "Something got his goat."
Prince Charles and Princess Anne have a "combustible" relationship. The two royals are very different.
Prince Charles is meek and defensive while Princess Anne is stubborn and strong-willed. They also have different interests and set of friends, so it was not surprising that they grew apart.
In Anthony Holden's book "Charles, Prince of Wales," it was revealed that the future king was disgruntled when he learned that Princess Anne had a confrontation with the members of the public. The heir didn't support his sister's public outbursts and rage towards the press and photographers. He felt that doing so was "counter-productive."
Prince William and Prince Harry's dad also "groaned" when he learned about another confrontation involving Princess Anne and a group of anti-blood sports protestors when she was about to go fox hunting. The Princess Royal didn't back off until one asked her, "Who's paying you to do this?"
The exchange of abuse climaxed when the angry taxpayers reminded Princess Anne that they were paying her and her family. According to Holden, it's a "royal sin" for the members of the Firm to fall into a confrontational situation with the public. Prince Charles knows this and has perfected a way to avoid such situations.
Although Prince Charles and Princess Anne sometimes argued, just like any other siblings, they also have fun moments together. Last year, the Prince of Wales was caught on camera playing pranks on her sister.
Prince Charles sneaked up on Princess Anne and tapped her back to surprise her. The Royal Princess turned around and looked at her older brother while laughing.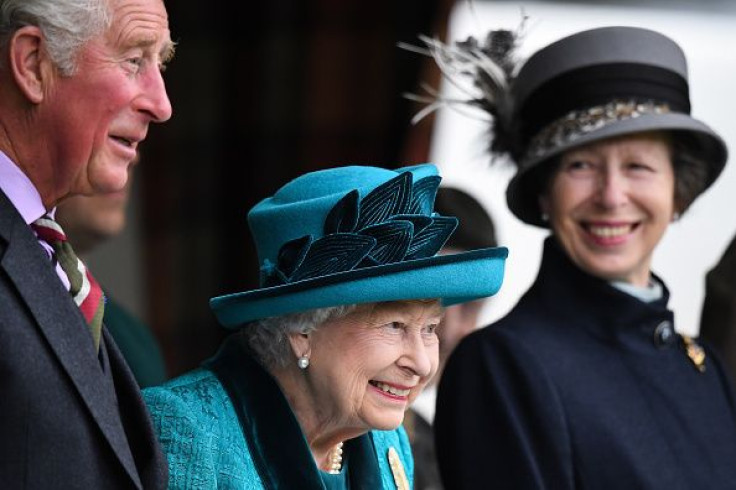 © Copyright IBTimes 2023. All rights reserved.