Prince Charming Movie Announced By Disney, To Follow In Live-Action Success Of 'Cinderella' And 'Maleficent'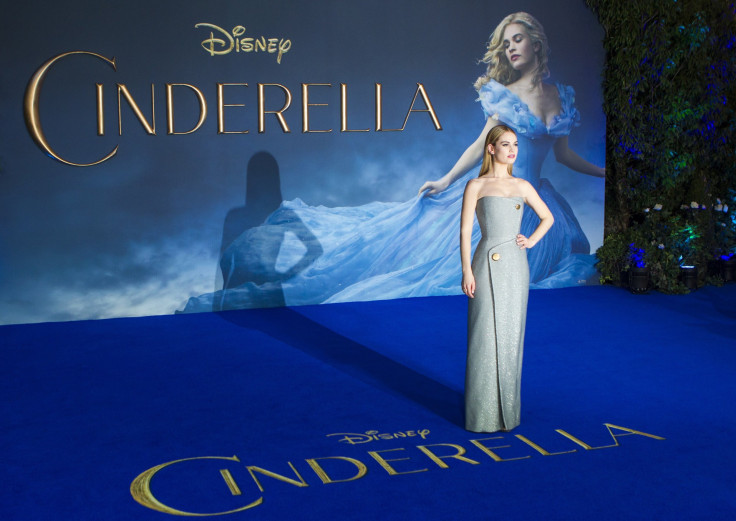 With two recent live-action fairy tale conquests, Disney is already looking to take things in a new direction. The House of Mouse announced a male-centric live-action fairytale based on one of the characters of its most recent box office success stories, "Cinderella."
Following in the magical footsteps of "Cinderella" and "Maleficent," Variety reports this new live-action enchanted tale will follow Cinderella's love interest, Prince Charming. Sources hinted the script may center on the prince's brother, who has failed to live up to royal expectations. The comedy was penned by Matt Fogel, who previously worked with the zany minds of Phil Lord and Chris Miller on "Cloudy With a Chance of Meatballs."
Both of its most recent fairytale efforts did extraordinarily well at the box office. The bippity boppity bump of "Cinderella" added over a cool $500 million to the company's bottom line according to Box Office Mojo. The previous hit "Maleficent" wasn't too far off, adding over $700 million in international ticket sales.
Fairytales are still captivating Disney fans young and old, as the company rode on the fevered frenzy of "Frozen." The megahit broke over the billion mark at the international box office during its run. "Frozen" has become so prevalent, one of the protagonists' names, Elsa, cracked the top 500 names for baby girls in the U.S. according to the Guardian.
While the Prince Charming spinoff is still in development, Disney's live-action adaptation of "Beauty and the Beast" is well underway. Starring Emma Watson, Dan Stevens, Luke Evans, Josh Gad and Ian Mckellen, the Bill Condon directed project will bring the Disney Renaissance favorite back to the big screen. "Beauty and the Beast" will open on March 17, 2017, around the same time "Cinderella" did earlier this year.
© Copyright IBTimes 2022. All rights reserved.
FOLLOW MORE IBT NEWS ON THE BELOW CHANNELS