'Beauty And The Beast' Star Ian McKellen Shares First Cast Table Read Of Live-Action Disney Movie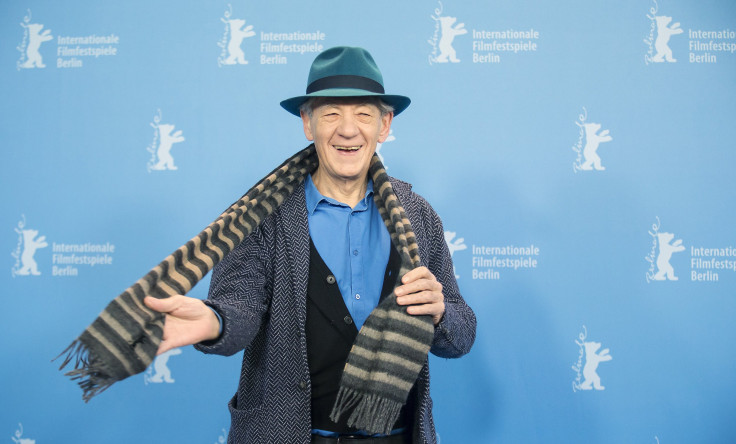 New "Beauty and the Beast" cast member Ian McKellen invited fans to be his guest for the first table read of the upcoming live-action movie. The actor posted details of the event, revealing that director Bill Condon made the read festive by placing a clock, feather duster and candelabra in the center of the table as stand-ins for some of their characters.
The 75-year-old is set to star as fussy Cogsworth, the animated clock. He shared that the read-through even earned applause at the end, the first McKellen had ever seen for what amounts to the first script practice for the cast. As with many viewers of the classic Disney film, McKellen even got the catchy song "Be Our Guest" stuck in his head on the way home.
Ian McKellen is no stranger to big screen adaptations. The venerable British actor brought the famous wizard Gandalf the Grey to life in Peter Jackson's epic "Lord of the Rings" and "The Hobbit" trilogies. Superhero fans will recognize him as the arch-villain Magneto from the long-running X-Men movie franchise. McKellen is set to appear in his "Beauty and the Beast" director Condon's next film, "Mr. Holmes" later this year.Lumiere, Cogworth's castle cohort, has yet to be cast, leading some to speculate whether or not Ian McKellen's real life BFF will fill the role. In the 1991 animated original, Broadway and "Law & Order" vet Jerry Orbach voiced the iconic fiery character.
Emma Watson is scheduled to bring the bookish Disney princess to life. Dan Stevens ("Downton Abbey") will play the beastly prince and the strongest man in the village, Gaston, will be played by Luke Evans ("Fast & Furious 6"). Co-star Josh Gad ("Frozen"), who will portray Gaston's stooge le Fou, posted a cast selfie with Watson, Stevens and Evans in the background.
The announced cast so far also includes Gugu Mbatha-Rawk ("Beyond the Lights") as the feather duster Plumette, Emma Thompson ("Love Actually") as the kindly Mrs. Potts, Kevin Kline ("A Fish Called Wanda") as Belle's father Maurice, and Broadway star Audra McDonald as Garderobe, the helpful wardrobe in Belle's room.
"Beauty and the Beast" is set to hit theaters March 17, 2017. Check out Ian McKellen's tweet below:
© Copyright IBTimes 2022. All rights reserved.
FOLLOW MORE IBT NEWS ON THE BELOW CHANNELS