Prince Harry Accused of Forcing Disney To Hire Meghan Markle After Royal Exit
When Prince Harry and Meghan Markle announced their plan to step back from their royal duties, they revealed they wanted to become financially independent. However, some believe the Duke of Sussex may have forced Disney to give his wife her first job outside of the royal family.
At the London premiere of "The Lion King" in July 2019, Prince Harry was filmed while having a chat with Disney's CEO Bob Iger. During the conversation, the 35-year-old was heard praising the former "Suits" star and boasting about her voice over skills.
Royal expert Charlie Lankston suggested that Harry "strong-armed" Disney into offering Meghan a job.
READ: Prince Harry, Meghan Markle Release 'Spiteful' Statement After Feeling 'Victimized' By Queen Elizabeth
"It is important to note that she is doing a voiceover for Disney. And I'm sure many royal fans will remember that viral clip of Prince Harry talking to Disney's Bob Iger and saying to him, 'my wife is very interested in doing a job with you, she's good at voiceovers.'"
"It looks like Harry's strong-arming worked," she added.
Although Prince Harry Harry may have influenced Meghan's employment at Disney, Lankston revealed the couple is using the Duchess of Sussex's latest gig to benefit a cause close to their heart.
"This documentary has been made in collaboration with a very important charity that is based out of Africa. Harry and Meghan both have a connection to this charity - they went to Botswana back in 2017, all those years ago, and they actually met the elephants there," the royal expert explained.
"They got to meet them up close and personally, they got to see what goes into caring for them. So this is actually a project very close to Meghan's heart," she added.
Meghan reportedly recorded her narration for the upcoming "Elephants" documentary months before she and Prince Harry announced their plans to take a step back from their senior royal duties.
Disney's "Elephants" is scheduled to be released Friday, April 3 on Disney+.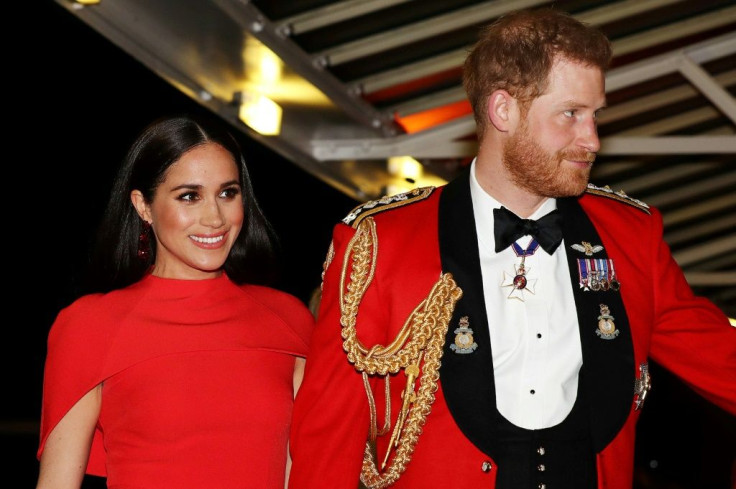 © Copyright IBTimes 2023. All rights reserved.