Prince Harry Adopting Meghan Markle's Philosophy Of Ditching Friends? Royal Expert Speaks Up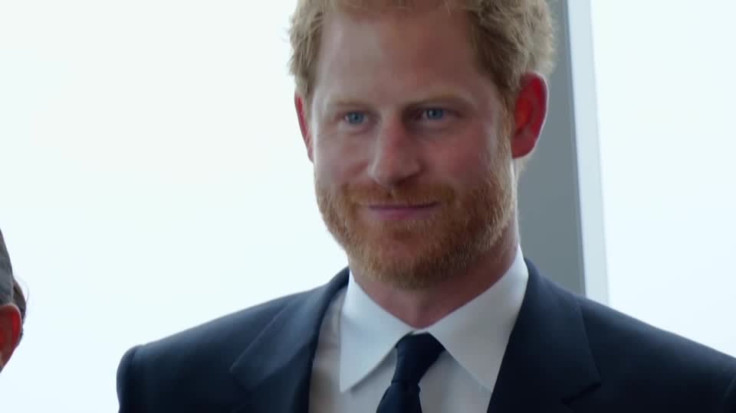 KEY POINTS
Prince Harry skipped his pal Jack Mann's wedding to Isabella Clark over the weekend
Dan Wootton alleged that Prince Harry followed Markle's philosophy of ditching his pals
Angela Levin claimed that Prince Harry has withdrawn from all of his friends and is very isolated
Prince Harry didn't attend his unofficial best man Jack Mann's big day, according to reports.
The Duke of Sussex missed Mann's wedding. Mann married Isabella Clark in Stutton over the weekend, and the Sussexes were not present, Daily Mail reported. Mann was an usher at Prince Harry and Markle's royal wedding in 2018. He also appeared among his "Band of Brothers" in a memorable portrait at Windsor Castle.
Wootton alleged in an episode of "GB News" that his absence was "an indication that he's adopted Meghan's philosophy of ditching nearest and dearest." Wootton added that Prince Harry ghosted his groomsman. British journalist and royal biographer Angela Levin joined him in the said episode and spoke about the incident.
"Well, I just think that he's withdrawn from them all," Levin told Wootton. "I think he's got too much in his mind about, you know, the court case, and I think Meghan, and he's very worried about that, and I think that he just doesn't want to go up very much."
The "Harry: A Biography of a Prince" author added that she was told that Markle goes to any party she's invited to while Prince Harry stays at home. She also noted that they aren't seen together.
"I think he just feels, you know, he's in no man's land, and he just doesn't want to see people, and if he does see them, he's full of moans, and they don't necessarily want to see him," she continued.
"I mean Obama, who would love Harry and did this great stint with him in Invictus games [when] they did something funny with Queen, and saying 'we're winning, no you're winning.' I mean, they don't want to know them anymore. They don't want him to have bashed his family to pieces, and so they don't really want to spend time with him. I mean, it makes sense because you're tarnished by what he's been saying."
Wootton mentioned English comedian and actor James Corden, who has been friends with Prince Harry and Markle. However, the former TV host had already moved back to London, with Levin noting, "He's no longer there." Wootton asked Prince Harry's biographer if he is more isolated than ever.
"I think he is very isolated," Levin replied before adding, "because he doesn't want to complain about Meghan, [he] absolutely wouldn't dream of it, and yet, you know, he goes to these hotels on his own and spends time there alone."
Wootton also asked Levin if that was probably part of the reason why Prince Harry wanted to travel to Africa for a documentary sans his wife. According to Page Six, Prince Harry is doing a solo Netflix documentary.
"Yes, I mean, he's obviously desperate to keep the details that they've, you know, said to them that the money that they're giving. They've got 40 million pounds left, and all he can think of is to go to Africa and talk about wildlife and the people there. Netflix haven't said they want it, but that's where he wanted to go."
Levin continued, "He told me, when I was interviewing him for the biography, that he actually longed to go to Africa and he could help stop the animals from dying out. That's where he felt most at home. He said, 'I call it my second family and my second home.'"
International Business Times could not independently verify the claims.
In 2018, Markle made headlines for allegedly cutting ties with her friends ahead of her royal wedding to Prince Harry. An unnamed source told Grazia magazine that as she got close to Prince Harry's circle, she ditched her pals.
"People understood as soon as it became clear how serious her relationship with Harry had become," the insider claimed. "Meghan is sociable, but her life has changed, and certain friendships can't go on."
Meanwhile, Wootton shared the reaction from Mann's dad after Prince Harry missed his wedding.
"I'm in no comment mode," Simon Mann said.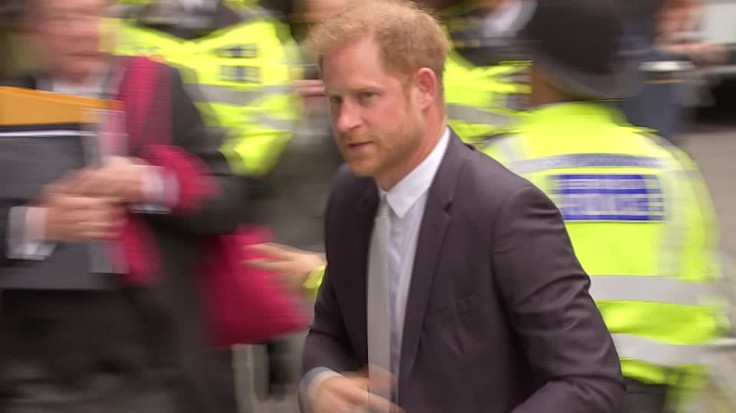 © Copyright IBTimes 2023. All rights reserved.