Prince Harry, Meghan Markle 'Getting A Taste Of Their Medicine': Royal Biographer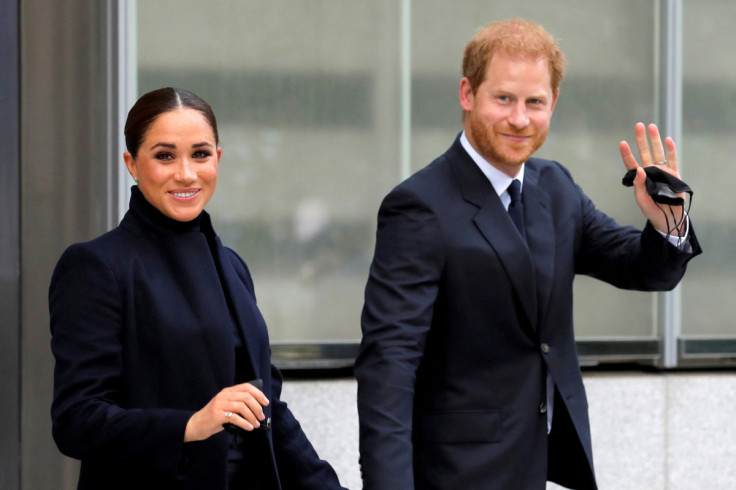 KEY POINTS
Meghan Markle and Prince Harry reportedly have a week from hell in Montecito
Tom Bower claimed there's a feeling in London that the Sussexes are getting a taste of their medicine
Bower alleged that the Sussexes are looking for a cause to re-establish their magic and mystique
Prince Harry and Meghan Markle are still figuring out what to do next, a royal expert has claimed.
British journalist and royal biographer Tom Bower joined Dan Wootton in another episode of "GB News." Wootton mentioned that the Duke and Duchess of Sussex were allegedly struggling to rebrand themselves after a series of damaging blows — losing the Spotify deal, being called grifters by a top boss, hemorrhaging staff and more. The "GB News" presenter said there were questions if the royal couple could be heading toward bankruptcy and what they would do next.
"Well, I'm told it's been a week from hell for the Sussexes in Montecito, and what they really can't decide is what they're going to do," Bower told Wootton. "On the other hand, in Clarence House in London, there's a feeling that they're finally getting a taste of their medicine, which is poison. And so the mood really is at the moment 'wait and see.' But on the other hand, I do think the Sussexes are suddenly finding great problems about establishing or re-establishing the magic and the mystique which they thought they had two years ago and has now re-evaporated."
According to the "Revenge" author, Prince Harry and Markle are looking for a cause that they can use to rebrand themselves. However, he also noted they have separate projects.
"And they were looking for a cause. They're looking for something to do," he continued. "And this division where suddenly Harry announces he might go off to Africa and make a film about saving Africa, which is just a nonsense." He also mentioned Markle doing her own podcast, noting that "she has not forgotten how to work."
Spotify and the Sussexes announced last month that they mutually agreed to end their $20 million multi-year deal. Although Spotify didn't renew Markle's "Archetypes" podcast, a rep for WME, the talent agency which signed her, said she "is continuing to develop more content for the 'Archetypes' audience on another platform."
"So, I think this week, from what I'm told, they've just been hitting their heads against the wall trying to discover what should we do, how do we actually relaunch ourselves rather than disappear on the whole," Bower added.
International Business Times could not independently verify Bower's claims.
The Sussexes' alleged plan to rebrand has been in talks for weeks. However, "The Royal Report" writer and broadcaster Esther Krakue felt that it was already too late for the royal couple to do so.
"I suspect, and this is my personal opinion, that it's too little too late, and the penny has dropped. It's too late for them to do anything," Krakue claimed of the Sussexes.
"The reality is when they left the royal family, that was when most of the bulk of the work should have started. That's when they should have really curated their brand more carefully because effectively that's what's going to pay them."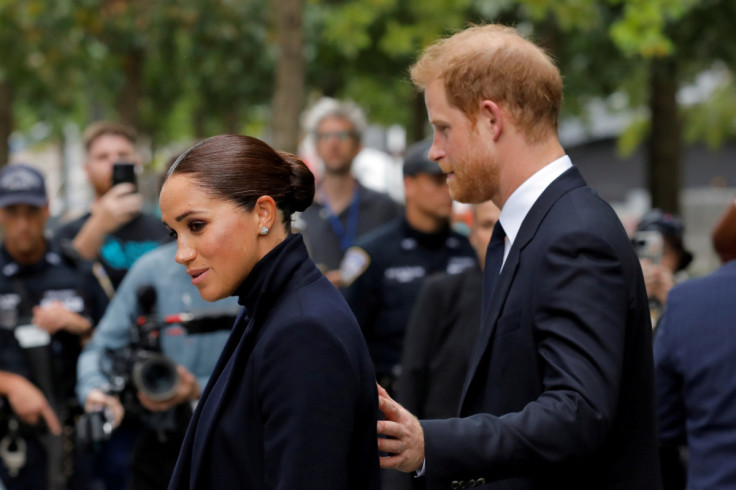 © Copyright IBTimes 2023. All rights reserved.