Prince Harry Arrives in California for Two-month Helicopter Training [PHOTOS]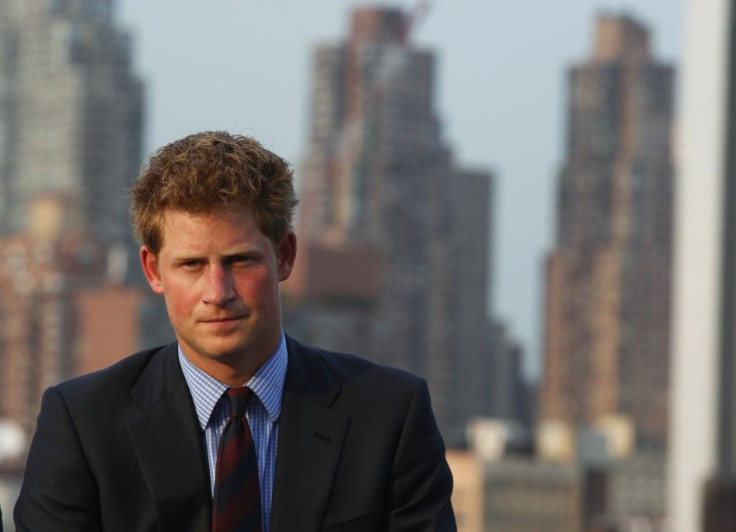 Prince Harry, 27, the younger brother of Prince William, arrived in California on Thursday night for two-month military-helicopter training course.
As a captain in the Army Air Corps, Harry will spend the first 4 weeks in El Centro's Naval Air Facility, where replicates brutal environment of Afghanistan such as soaring mountains, vast desert and high temperature.
Without doubt, the conditions can't be compared with the Prince's palatial surroundings in London. However, it will be helpful for his preparation to go back to Afghanistan for his second tour of duty. In 2007, Harry was deployed there, but was held back from his infantry's regiment to the front line.
After one month training in California, the third-in-line to the throne will travel to Gila Bend Air Force Auxiliary Field in Arizona with 20 other captains to learn advanced techniques of flying, which he described as awesome.
Comparing Prince William and Kate Middleton's recent travel in North America, Harry's visit will be more low-profiled.
He (Harry) is treated exactly the same as any other. He would not want to be treated any differently, the exercise director Lt Col Peter Bullen said.
But there's still some downtime for the captains to let off some steam. We are not placing specific restriction on downtime. Their down time is spent at their discretion, Lt Col Bullen said.
The news might be to the delight of all American girls, who love Harry. Start the slideshow to check him out.
© Copyright IBTimes 2023. All rights reserved.