Prince Harry In An 'Emotionally Abusive Relationship' With Meghan Markle, Candace Owens Says
KEY POINTS
Candace Owens is convinced that Meghan Markle is grooming Prince Harry to believe that she is his mother reincarnate
The conservative author said it's disturbing to watch Prince Harry, so she urged everyone to stop putting cameras on him
Owens added that Prince Harry being completely isolated from his family and country is a classic sign of emotional abuse
Prince Harry is in an emotionally abusive relationship and has to be saved from his wife Meghan Markle, according to Candace Owens.
In a series of tweets, Owens shared her thoughts on the Duke and Duchess of Sussex's marriage. For her, it was disturbing to watch Prince Harry attacking his own family and she blamed it on the former "Suits" star.
"I cannot say enough that Prince Harry is in an emotionally abusive relationship. Meghan has groomed him to believe that she is his mother reincarnate — only this time, he has a chance to save her," Owens tweeted. "It is so disturbing to watch. Please stop putting cameras on him."
In another post, Owens shared the telling signs she saw that prompted her to conclude that Prince Harry is in an abusive relationship. She added that the prince has to be saved from his own wife.
"He is completely isolated from his family and country and believes he has to be in order to save his mother from being killed again. These are classic signs of emotional abuse and Freudian transference. Oprah honestly needs to stop now," she added. "Harry needs to be saved from Meghan."
Owens' take on the Sussexes' marriage received mixed responses. Some agreed with her while many defended Markle and urged the author to stop attacking the royal couple.
"Yes!!! He needs help. He was vulnerable and she preyed on him as she had an agenda from very early on. It's very sad how much she has isolated him from his family. That is not healthy! Oprah is just cashing in on this slow moving train-wreck," one commented.
"In 5 years, they will be divorced, and she will take half his money. I'm sure that was her plan from the beginning," a second user added.
"Candace stop...he's an adult and they have children together. Stop," another user wrote.
"We don't actually know how Harry feels unless we are Harry. He could be the happiest he's ever been In his life right now. You made a strange targeted assumption," a fourth user added.
Meanwhile, according to Nick Bullen, Prince William was "very shocked by the amount of things that his brother has said over the last few weeks." He added that the royal family wants Prince Harry to stop speaking about them.
"I'm sure the royal family and the various royal households just want a moment of calm and [are saying], 'Let's not have any more headlines. Let's just have a period when no one's speaking,'" he said.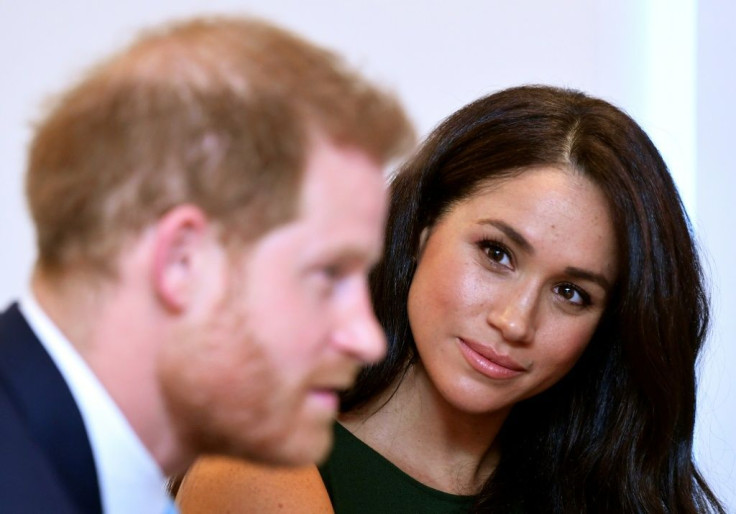 © Copyright IBTimes 2023. All rights reserved.