Prince William Takes Jab At Meghan Markle, Prince Harry With 'In-Laws' Comment? Twitter Reacts
KEY POINTS
Prince William joked that some "are quite happy they haven't seen their in-laws for a year" but said he loves his in-laws
Some Twitter users thought he was taking a jab at Meghan Markle and Prince Harry
Other royal fans praised his close bond with wife Kate Middleton's family
Prince William joined soccer fans from across Scotland's emergency services to watch the Scottish Cup final Saturday, but one of his comments during his chat with them caught the attention of royal fans.
In a video shared by Roya Nikkhah, royal editor at U.K.'s The Sunday Times, on Twitter, Prince William sat down with the emergency responders as well as their friends and family at the Cold Town House rooftop bar in Edinburgh to watch the soccer match and dig into some "pizzas and beers." The Duke of Cambridge spoke to them about how they have coped during the COVID-19 pandemic and thanked them for their efforts.
"William spoke about the importance of keeping in touch and talking to family during difficult times, while joking that 'Some people are quite happy they haven't seen their in-laws for a year,' diplomatically adding 'I love my in-laws,'" Nikkhah quoted Prince William as saying on Twitter.
Some Twitter users felt Prince William's joke was a dig at his brother Prince Harry and sister-in-law Meghan Markle, who moved to California last year. While Prince Harry flew to England for Prince Philip's funeral in April, Markle hasn't returned to the U.K. since they quit royal duties. The Duchess of Sussex also reportedly remains at odds with her father, Thomas Markle Sr.
"Some people are quite happy they haven't seen their in-laws for a year,' diplomatically adding 'I love my in-laws.' - William's hilarious," one commented with a laughing emoji.
"Somehow I get the feeling, that in that one sentence, he's talking about 2 different lots of in laws," a second user wrote with a thumbs up and laughing emojis.
"Now this is how Real Househusbands would shade," another added.
"William! King. Of. Shade," a fourth user commented with a clip of Jimmy Fallon saying, "I love it."
"That can mean anything. Well done, Will," a fifth user wrote.
Some pointed out that Prince William was likely not throwing shade at his brother and sister-in-law but rather showing appreciation for Kate Middleton's family, with whom he is known to share a close bond.
"One author claimed that Catherine's family was her ace in the hole. W loved them as much as he loved her. This is why I don't think he would ever cheat on her. I think he values their opinion of him too much & know that they wouldn't put up w/ it," one commented.
"I love that he talks about his in laws so much, he really does love them," a second user wrote with a red heart emoji.
"Catherine's family have always welcomed William & treated him like family. The Middleton's have never sold photos or stories to the press. They've never gossiped or betrayed William's family. They respect his family & they all get along. He's fortunate to have them as in-laws," a third user added.
"Well, he is not lying. It's demonstrated over the years that he really loves the Middletons," another commented.
"Lovely to see and what a nice gesture to Scotland's emergency services," another wrote.
In the documentary "William and Harry: Brothers In Arms," royal correspondent Ashley Pearson shared a glimpse of how close the Duke of Cambridge is to Middleton's parents, Carole and Michael Middleton. She said the duchess' family has a huge impact on her relationship with the prince.
"He would lie on the couch with his head in the lap of Mrs Middleton. Or he would sit after dinner and talk for hours with Mr Middleton," Pearson said.
She further said Prince William appreciates Middleton's close relationship with her siblings, Pippa and James. "Feeling part of that close, tight-knit, very British family was the first time in his life that he'd had that experience and for William it was entirely intoxicating," Pearson added.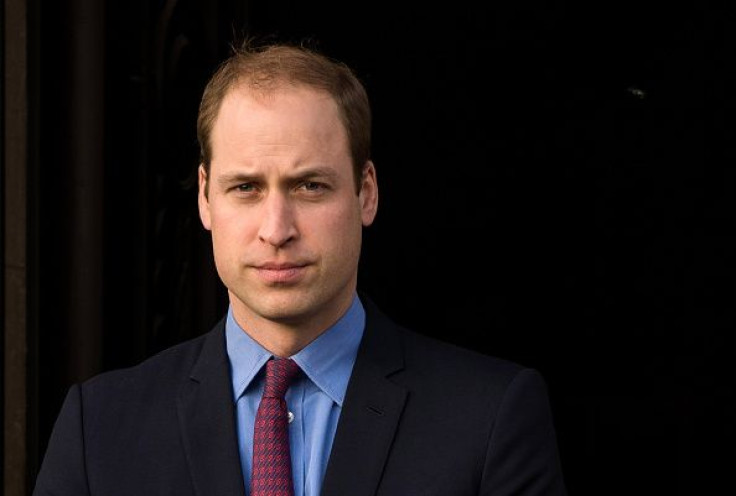 © Copyright IBTimes 2023. All rights reserved.