Prince Harry Hints He And Meghan Markle Won't Renounce Royal Titles; Twitter Reacts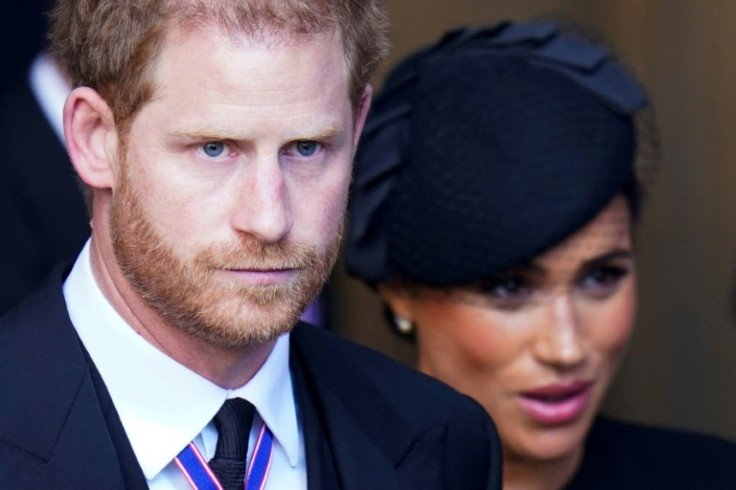 KEY POINTS
Anderson Cooper asked Prince Harry about not renouncing his royal title
The Duke of Sussex suggested that he felt it would not make a difference
Some social media users said they believe Prince Harry should give up his royal title after quitting royal duties
Prince Harry has hinted that he won't give up his royal title despite his strained relationship with the royal family and his departure from royal life.
The Duke of Sussex sat down with Anderson Cooper for an interview on "60 Minutes" Sunday to promote his upcoming memoir, "Spare."
During the interview, the CNN anchor directly asked the royal why he and his wife Meghan Markle have not renounced their titles as Duke and Duchess of Sussex after stepping back from royal duties in 2020 and moving to California.
"Why not renounce your titles as Duke and Duchess?" Cooper asked.
"And what difference would that make?" Prince Harry responded, according to People.
Cooper went on to point out, "One of the criticisms that you've received is that OK, fine, you want to move to California, you want to step back from the institutional role. Why be so public? Why reveal conversations you've had with your father or — with your brother? You say you tried to do this privately."
While not referencing their royal titles specifically, Prince Harry said that when he has tried to handle family matters more privately in the past, there were allegedly still "briefings and leakings and planting of stories."
Royal fans reacted to Prince Harry's response, with some taking to Twitter to slam the duke and urge the Sussexes to drop their royal titles following their attacks on the royal family.
"I now believe Harry and Meghan are liars. If the royals are that bad, renounce your title and be done," one commented.
"Give up [their] titles[?] You must be joking, Meghan married the title," a second user wrote.
"Harry should renounce his title and money. Become a working-class man like the rest of the world," another person wrote. A fourth person suggested, "Renounce your title Harry and walk away with dignity... That's what you should have done."
Some speculated that he might lose it if he applies for U.S. citizenship, but others believe that Harry will not apply for it.
"He'll forever be a royal, and even if they did [give up their royal titles], they'd take his original title, [Prince Henry]. I sense it'll happen when Harry applies for U.S. citizenship when eligible in the coming years, which has a swearing ceremony where you renounce foreign allegiances," one person wrote.
"As a U.K. citizen, Harry is bound by their laws. He has never filed for a green card, for to do so is to renounce his title. Kinda curious how Meghan maintains hers," another Twitter user commented.
Other social media users believed that Prince Harry doesn't really want to lose his royal title, whether it's because of the connection with his family or the conveniences it brings.
"That's a quick retort by Harry. Truthfully, he does not want to renounce his title as duke. Harry is scared s---less right now," one person claimed.
"The title is the gravy train, they certainly don't want to give that up," another added.
"The single reason - she thought [they] could make money out [of] it," a different person alleged.
When Prince Harry and Markle stepped back from their roles as working members of the British royal family in early 2020, they were not stripped of their duke and duchess titles, and the royal family's website still refers to the couple as the Duke and Duchess of Sussex.
Prince Harry and Markle were given a year by Queen Elizabeth II to decide whether they would return to the U.K. or stay in the U.S. The royal couple decided in February 2021 to remain in California.
Following their decision, Queen Elizabeth II stripped her grandson of his military appointments and the couple of their royal patronages.
In addition to their duke and duchess titles, Prince Harry and Markle also still hold the titles of Earl and Countess of Dumbarton and Baron and Baroness Kilkeel, according to their profiles on the British royal family's official website.
But they no longer use HRH (His/Her Royal Highness) honorifics, as they are "no longer working members of the royal family," Buckingham Palace said in a 2020 statement.
The line of succession has not changed, and Prince Harry remains fifth in line to the British throne.
His and Markle's children, Archie, 3, and Lilibet, 1, have been given the last name of Mountbatten-Windsor.
As the grandchildren of a ruling monarch, Archie and Lilibet are also entitled to prince and princess titles, though it is unknown whether they will ever actually use them.
Prince Harry's book "Spare" hits shelves Tuesday.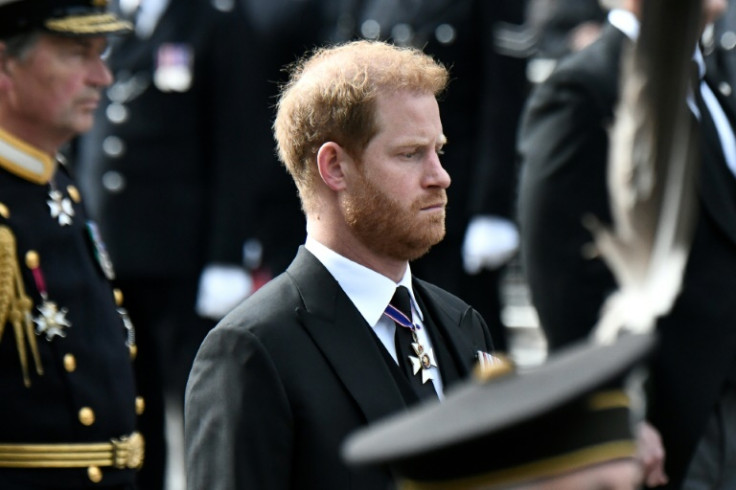 © Copyright IBTimes 2023. All rights reserved.