Prince Harry Sees His Dynamic With Prince William In Kids Archie, Lilibet: 'I Get It'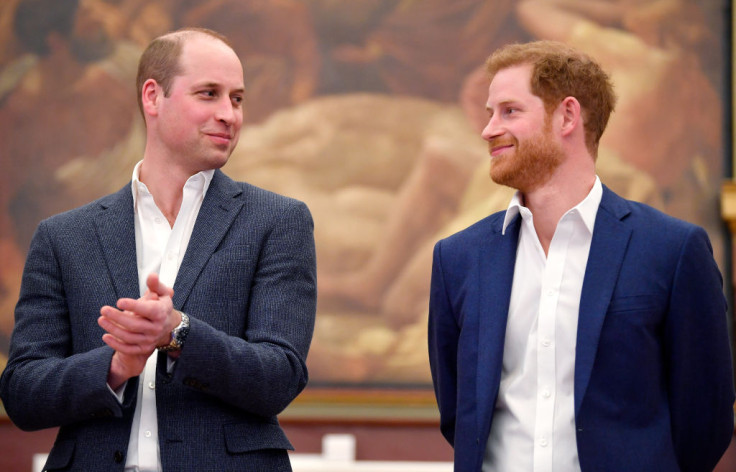 KEY POINTS
Prince Harry said he sees himself and Prince William in his children Archie and Lilibet
He shared that Lilibet is "obsessed" with her big brother, but Archie wants his "space"
Prince Harry claimed he and Prince William "were on different paths" after their mother died
Prince Harry has revealed that his children Archie and Lilibet's rapport reminds him of his and his older brother Prince William's when they were kids.
The Duke of Sussex opened up about his relationship with his older sibling in his ITV interview with Tom Bradby, which aired Sunday, just two days before the release of his memoir "Spare."
According to the royal, seeing how his and Meghan Markle's kids Archie, 3, and Lilibet, 1, interact taught him something about his dynamic with Prince William.
"The gap between me and William was very similar to Archie and Lili," Prince Harry, who has a two-year age gap with his older brother, told Bradby, Us Weekly reported. "And to see Lili obsessed with Archie and Archie like, 'No, no, Lili, I need my space. I need my space now.' I get it. ... I get how irritating the younger sibling can be to the older sibling."
Prince Harry details the ups and downs of his relationship with his big brother in his new book, including that they coped with the death of their mom, Princess Diana, differently and that her passing kept them apart from each other emotionally.
"But in the moment of the time, I didn't really grasp that. I didn't really realize it," he explained to Bradby Sunday. "But yes, I've always loved my brother. And I think what would be quite shocking or surprising to people is that after our mother died, we were on different paths. Right? Two individuals who experienced a very similar traumatic experience, but dealt with it in two very different ways."
Prince Harry and Prince William were 12 and 15, respectively, when their mother died in 1997. In his book, he claimed that the Prince of Wales told him to pretend that they didn't know each other when he finally joined his brother at Eton, which Harry admitted "hurt" him at the time.
Prince Harry also spoke about his and William's childhood "sibling rivalry" in his interview with Anderson Cooper for "60 Minutes" Sunday.
"I couldn't make sense of it," Harry told Cooper. "I was like, 'What do you mean? We're now at the same school. Like, I haven't seen you for ages, now we get to hang out together.' He's like, 'No, no, no, when we're at school, we don't know each other.' And I took that personally."
Prince Harry's revelation received mixed responses from social media users. Some could relate to Prince William, while others sympathized with Prince Harry and argued that it wasn't normal for siblings to behave as Prince William did.
"That made me laugh because my daughters went to the same school and my eldest daughter would tell the younger that at school they don't know each other. That is normal behavior with siblings," one person commented.
"My older brother would look for me when we were in school together so that he could watch out for me. I see William had a different definition of being a big brother. If he wouldn't look out for his own brother, what kind of king will he be to Commonwealth citizens?" another wrote.
Prince Harry's book "Spare" hits shelves Tuesday.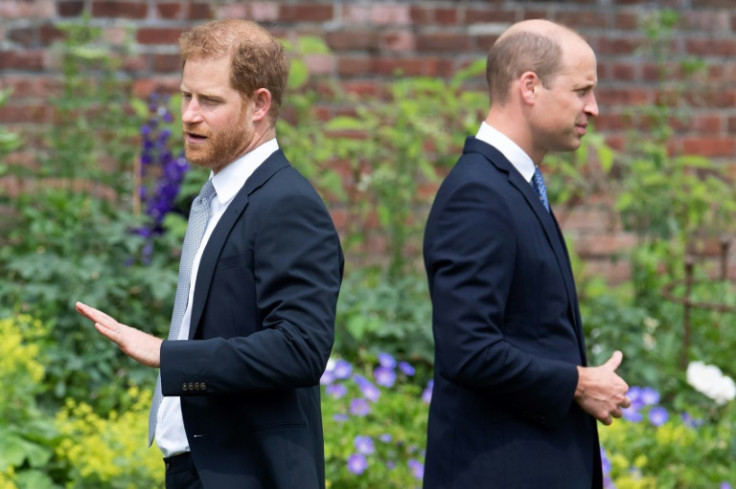 © Copyright IBTimes 2023. All rights reserved.