Prince Harry May Attend Prince Philip's Memorial Sans Meghan Markle Amid Security Fight: Report
KEY POINTS
Prince Harry may reunite with the royal family during Prince Philip's memorial on March 29, a report says
The Duke of Sussex is reportedly unlikely to bring Meghan Markle and their kids if he returns to the U.K. for the event
Prince Philip's memorial "has no impact on" Prince Harry's ongoing legal dispute against the government, according to the report
Prince Harry could still fly to the U.K. and reunite with the royal family next month for his grandfather Prince Philip's memorial.
The Duke of Sussex's appearance at the March 29 memorial service for Prince Philip has been a subject of debate as Prince Harry continues to battle the U.K. government over his bid to fund police protection for him and his family while in his home country.
However, unnamed sources told Page Six that the upcoming event will be covered by state security as Prince Harry's grandmother Queen Elizabeth II, his father Prince Charles and his brother Prince William will be in attendance. Other members of the royal family are also expected to be present.
Prince Harry is expected to be covered by security, based on precedent on such occasions, so the insiders said there is a possibility that the Duke of Sussex will fly from California and attend the memorial to be held at Westminster Abbey.
"The memorial service has no impact on what Harry is arguing for," one royal watcher told the outlet.
However, chances are slim that he will bring his wife Meghan Markle and their kids — Archie, 2, and 8-month-old Lilibet – along with him. The Duchess of Sussex has not returned to the U.K. since they quit royal duties in 2020.
Queen Elizabeth — who is currently battling COVID-19 — has yet to meet Lilibet since the couple welcomed her in June last year. The only member to meet Prince Harry's daughter is his cousin Princess Eugenie, who flew out to California to visit earlier this month, Page Six noted.
Last week, Prince Harry's legal team said the duke wants to visit his family and friends in the U.K. but "does not feel safe" without police protection, which he offered to personally pay for. The duke lost his security when he stepped back from his role as a working royal.
"It goes without saying that [Prince Harry] does want to come back to see family and friends and to continue to support the charities that are so close to his heart. Most of all, this is and always will be his home," his lawyer Shaheed Fatima told the High Court in London Friday as the hearing on Prince Harry's action began.
However, government lawyers said Prince Harry's offer to pay for the police's protection was "irrelevant" to how officials took decisions over royal family security because personal protective security by the police "is not available on a privately financed basis."
Robert Palmer, representing the U.K.'s Home Office, also claimed that Markle's husband "failed to afford the necessary measure of respect" to the defendant and Executive Committee for the Protection of Royalty and Public Figures (RAVEC) as "the expert, and democratically accountable, decision-maker on matters of protective security and associated risk assessment."
RAVEC, which is responsible for deciding who should be protected by the police and how much they need, placed Prince Harry in an "exceptional category," which meant that his future police protection in the U.K. would depend on the specific circumstances of each visit. However, Prince Harry wants 24/7 protection.
Last month, an unnamed source told Page Six that the Duke and Duchess of Sussex might skip Prince Philip's memorial amid Prince Harry's legal dispute against the Home Office.
The royal source claimed at the time that Prince Harry would "want to have security for him and his family. If and when he decides to go back to the U.K., he needs security."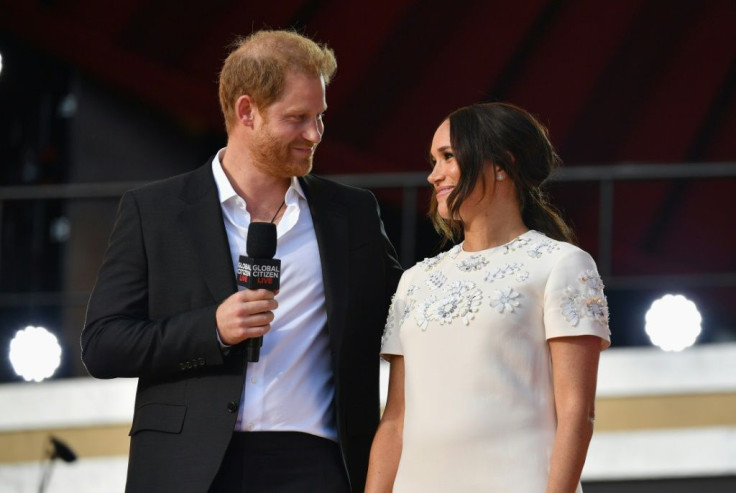 © Copyright IBTimes 2023. All rights reserved.
FOLLOW MORE IBT NEWS ON THE BELOW CHANNELS