Prince Harry, Meghan Markle Launched New Profile Due To This Heartbreaking Reason
Prince Harry and Meghan Markle just launched their new profile with the help of their new advisor, Sara Latham. According to a source, the couple's reason for doing so is actually heartbreaking.
While speaking with the Daily Telegraph, the source said that the Duke and Duchess of Sussex don't want their staff to also be working for Prince William and Kate Middleton.
"They wanted autonomy and see it as a huge disadvantage to be in with all the others at Buckingham Palace. There is a sense that sometimes the Sussexes think the world is against them," the source said.
In the past, Prince Harry has been accused of complaining that he's being sidelined by Prince William. As such, launching their new profile could pave the way for the soon-to-be-dad to spread his wings.
Other than creating their own social media account, it has also been revealed that Prince Harry has partnered with Oprah Winfrey in creating a docu-series emphasizing the importance of mental health. Winfrey and Prince Harry will executive produce the upcoming television project.
During a previous interview, Prince Harry opened up about powerful leadership may be obtained by having good mental health or mental fitness.
In related news, Prince Harry and Markle also made headlines this week after the royal couple announced that the birth of their baby will be kept private. Markle will also break royal tradition by giving birth at Frogmore Cottage and not at St. Mary's Hospital's Lindo Wing like Princess Diana and Kate Middleton.
Penny Junor, a royal biographer, told CNN that Prince Harry and Markle would be pleased that some royal birthing traditions have been consigned to history.
"It used to be that the prime minister had to sit it on the birth of a royal baby, centuries ago, to verify that the child was, in fact, the child of the Queen – and not one that had been smuggled in under a blanket," she said.
Junor said that Markle's decision to keep things private is acceptable because home births can be very stressful.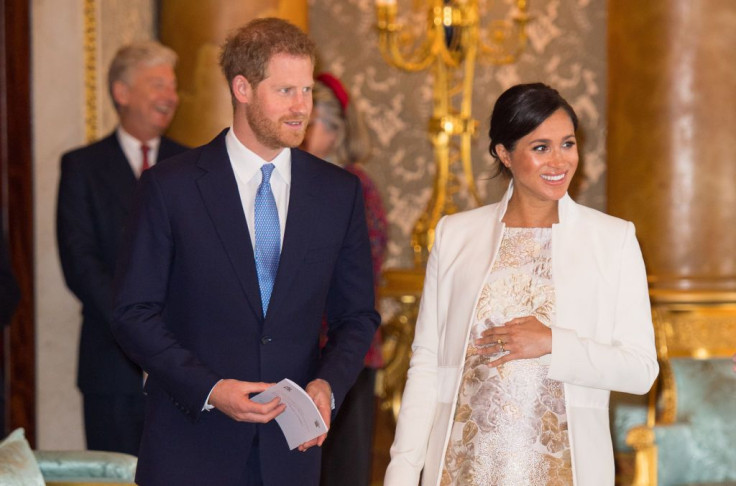 © Copyright IBTimes 2023. All rights reserved.