Prince Harry, Meghan Markle Not In Favorable Position And They Know It: Royal Commentator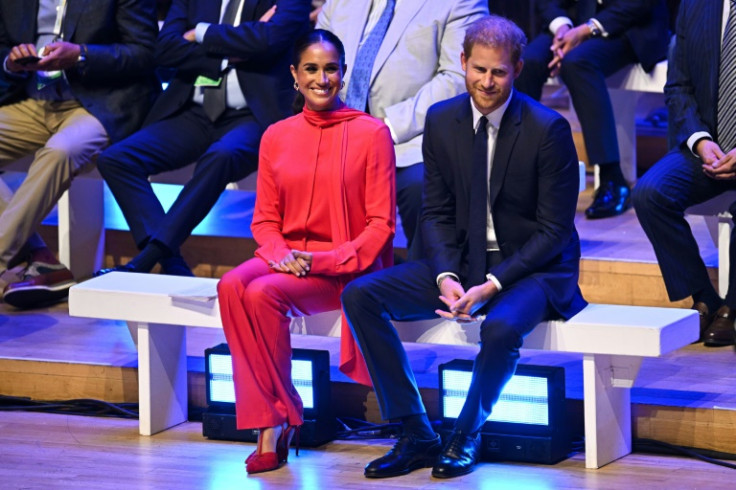 KEY POINTS
Prince Harry and Meghan Markle are reportedly in a perfect storm due to a combination of many factors, per Esther Krakue
The writer and broadcaster claimed the Sussexes don't have the reputation in the industry to produce good quality content
Krakue believes the Sussexes are aware they are not in a favorable position, so they hired a new PR team
Prince Harry and Meghan Markle are allegedly aware that they are not in a favorable position at this point, according to a royal commentator.
Writer and broadcaster Esther Krakue, who has been a regular guest on Sky News Australia's "The Royal Report," joined host Caroline Di Russo for another episode. They talked about the Duke and Duchess of Sussex amid reports that they are rebranding.
"Well, this is the main issue, this is what everyone is kind of anticipating from the Sussexes, what are they going to do next," Krakue said. "I think we have to understand the variety of factors that are at play with what's looking like the decline of the Sussex brand if it ever was, you know, succeeded in the first place."
Krakue pointed out how the world changed when the Sussexes left the royal family, which happened shortly before the world was in lockdown. According to her, at the time, everyone was contained at their homes, and the subscriptions for streaming services, including Spotify and Netflix, soared. However, the world has returned to normal, and they are losing subscriptions.
Also, she acknowledged that "Sussex is not really having produced a lot of content, and they seem to not have a very specific focus on actually the kind of content that they want to produce." Plus, they reportedly lost their reputation.
"We now see a combination of very little content, a lack of direction from the Sussexes, not great production value and the streaming giants dedicating all this money to the couple [and] not really seeing a return on investment. So that really is the perfect storm for them because they don't have a reputation in the industry now for producing good quality content," she explained.
"You know the idea that they're going to keep drawing eyes to them, and attention is again waning, and their reputation is also falling by the day. So, even if they do produce content, if people think that, you know, they're just a sanctimonious pair of wingers trying to make money and have no expertise in anything, even if they do produce content. Will people watch it?"
She added, "They're not in a favorable position right now, and I'm sure they know it because they've hired a new PR team and it looks like they're focusing on a bit of rebranding. But that is the issue that they are facing now."
International Business Times could not independently verify the claims.
In April, William Morris Endeavor (WME) announced that Markle had signed a deal with them. In the announcement, WME said, "The agency will be focusing on building out her business ventures across multiple facets of the agency and its broader ecosystem, including film and television production, brand partnerships, and more."
Former BBC journalist and royal author Tom Bower claimed that the Sussexes planned to change their family name to Princess Diana's surname "Spencer" after they "sabotaged themselves by being so controversial." However, Prince Harry's biographer Angela Levin didn't think Princess Diana would like it if she were alive.
"She wouldn't like this at all," Levin, whose first royal book was about Princess Diana's father, claimed on "GB News," addressing the reports that the Sussexes want to be Spencer. "She certainly wouldn't like it to be Spencer. In fact, I say in my book, which came out 15 years ago, that her father was one of the reasons that she was very troubled."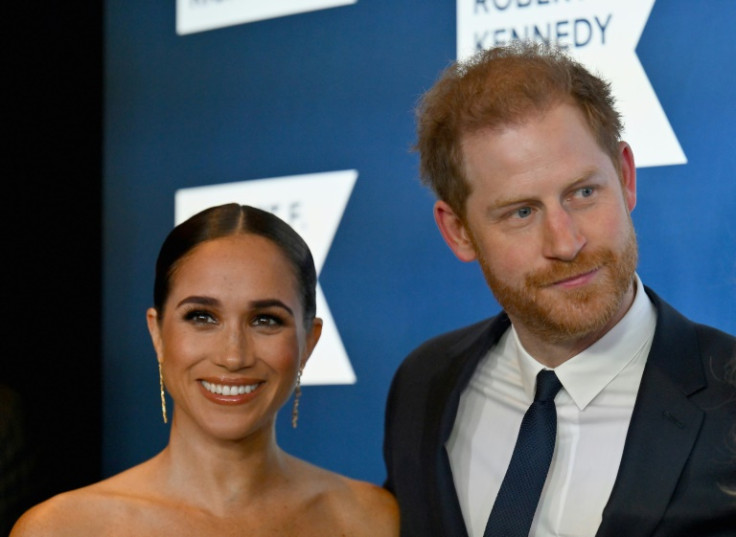 © Copyright IBTimes 2023. All rights reserved.