Princess Diana Would Not Want Meghan, Harry To Change Last Name To Spencer: Royal Expert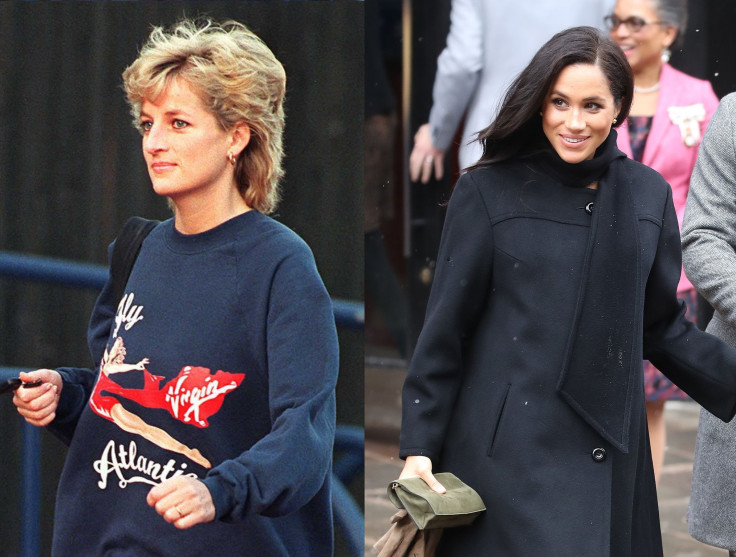 KEY POINTS
Reports claimed Harry and Meghan are allegedly considering changing their last name to Spencer
Angela Levin claimed it would be a "ridiculous choice"
The royal biographer suggested that Princess Diana "wouldn't like" this move if she were alive
Princess Diana would not support her son Prince Harry and his wife Meghan Markle's alleged plan to change their last name to Spencer if she were still alive, a royal expert has claimed.
Angela Levin, a veteran journalist on royal affairs and a biographer of Prince Harry's, said it would be a "ridiculous choice" if the Sussexes take on Princess Diana's surname.
"If [Markle] wants to take on the name of Diana, she needs to take on Diana's maiden name, which is Roche, from her mother. Her mother tried her best to look after her, but [Diana's father] Earl Spencer hit her," Levin alleged during an interview with GB News host Nana Akua. "He's known for being very aggressive. His father and his grandfather also hit their women. So why she should want to have the name of Spencer is actually not thought through."
International Business Times could not independently verify the information.
Levin's comments came after royal biographer and investigative reporter Tom Bower claimed on GB News that Prince Harry and Markle are considering giving up their Sussex titles and changing their last name from Windsor to Spencer in a "bid to align with Diana" following the loss of their Spotify deal.
Bower claimed that it was Markle who allegedly suggested the idea and that Prince Harry is on board. The former BBC journalist and television producer also said he believes the couple has already discussed the idea with other people.
Levin, however, wondered whether Charles Spencer, the brother of Princess Diana and current Earl Spencer, would be open to the idea of his nephew Harry and Markle using the name Spencer.
"The current Earl Spencer might not want somebody else to be a Spencer," the "Harry: A Biography of a Prince" author suggested. "Would it be with or without titles? This is something that you have to discuss with him in great detail. I don't actually think he would want that because if she has it and Harry doesn't, then that's not really going to work out either."
Levin also said she believes Princess Diana would not want Prince Harry and his wife to change their last name to Spencer if she were still alive.
"[Diana] was somebody who loved the royal family, who supported the royal family, who tried to establish with her two children that they had to be supportive of the royal family because it was a wonderful opportunity. She wouldn't like this at all," Levin, whose first royal book was about Princess Diana's father, claimed. "She certainly wouldn't like it to be Spencer. In fact, I say in my book, which came out 15 years ago, that her father was one of the reasons that she was very troubled."
Markle has been compared to her husband's late mother since she joined the royal family. But the former "Suits" star's estranged brother, Thomas Markle Jr., claimed that his sister was "nothing like Diana."
"I've read that Meg wants to be like Diana. Diana was worshipped by everyone in the world. She was loved for the right reasons. That's what Meg wants, but I don't think that's going to happen. She's not genuine like Diana," Markle Jr. claimed. "There's a whole different side of her that has started to surface and it's ugly to see."
On the other hand, Emma Corrin, who played Princess Diana in "The Crown" Season 4, said Markle and the late princess have a lot in common when it comes to how they were treated by the media as well as the royal family.
In October 2020, months after Markle and Prince Harry stepped back from their roles as working royals and relocated to California, Corrin told Town and Country, "You just want to shake these tabloids and say, can't you see history repeating itself?"
"The coldness, the traditions, and the expectations of behavior... I don't think [Diana] expected that," Corrin added. "I think she expected to join a family."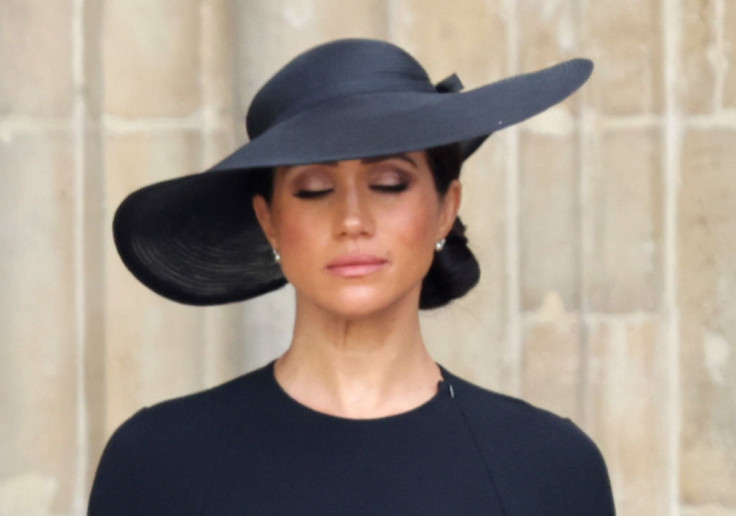 © Copyright IBTimes 2023. All rights reserved.