Meghan Markle, Harry 'Sabotaged Themselves'; Now Want To Be Spencers, Royal Biographer Claims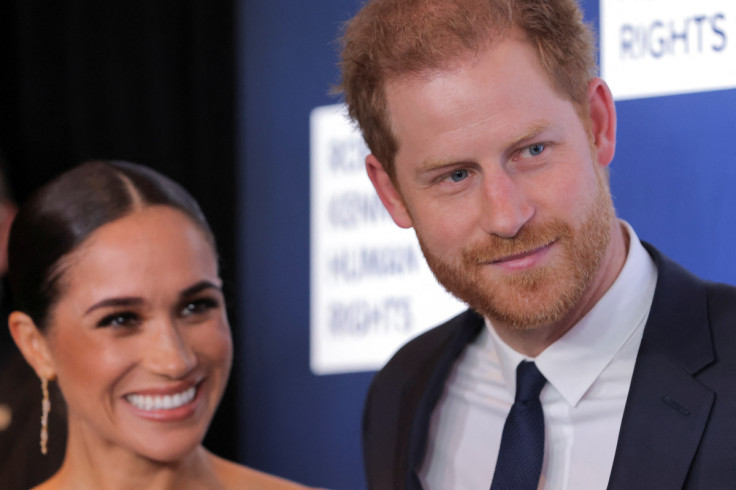 KEY POINTS
Tom Bower claimed Prince Harry and Meghan Markle "sabotaged themselves by being so controversial"
Losing their Spotify deal and Dior denying the rumor of contract talks with Markle were a "major blow" to the Sussexes
The royal biographer claimed the pair are trying to "recast themselves" as Harry and Meghan Spencer
Meghan Markle and Prince Harry could be set to drop the "Windsor" name and go by "Spencer" instead in a "bid to align with" Princess Diana, a royal biographer has claimed.
During an interview with GB News host Dan Wootton, British journalist and investigative reporter Tom Bower claimed that Dior's denial of rumors of contract talks with Markle was another "major blow" to the Duke and Duchess of Sussex following the loss of their reported $20 million Spotify deal and Spotify executive Bill Simmons' "grifter" accusations.
"For the Sussexes ... this is a major blow," Bower told Wootton. "What is he going to do to earn money? What's she going to do? It would have been wonderful to have been the face of Dior. There's huge money there. So they are really at the end of it. They sabotaged themselves by being so controversial, and I think that is what people like Dior and other corporations fear. They don't want to be associated with that sort of controversy."
The former BBC journalist and television producer, who penned "Revenge: Meghan, Harry and the War between the Windsors," claimed that Prince Harry and Markle are now considering giving up their Sussex titles and changing their last name from Windsor to Princess Diana's maiden name, amid reports that the couple is "rebranding" after losing their multimillion-dollar deal.
"Meghan Markle decided that her real object in life was to be Diana. That has always been her passion. That has also been Harry's passion," Bower claimed. "Meghan went to the extent of suggesting that they should drop the name Windsor and take the surname Spencer. So she'd be Meghan Spencer—the new Diana."
The royal author went on to claim that Markle and Prince Harry have discussed this alleged plan with other people.
"They've actively discussed it not only by themselves but with others too. This isn't something they've plucked out of their minds. They are actively trying to recast themselves as [Harry and] Meghan Spencer," Bower alleged.
The alleged plan was "all about the break-off," and would also include dropping the Sussex title, Bower claimed.
"They'd also give up the Sussex title because you've got the new incarnation of Diana, which I think all makes sense," the royal author claimed. "The image was important, and it's all now sabotaged. Everything is broken up. That's a great blow to them because they were looking for something new, and now you have to look for something again."
International Business Times could not independently verify Bower's claims.
Prince Harry and Markle were given the titles Duke and Duchess of Sussex by Queen Elizabeth II after they tied the knot in 2018. Their two children originally used the surname Mountbatten-Windsor, but they now go by Prince Archie of Sussex and Princess Lilibet of Sussex.
This comes days after multiple outlets, including the Daily Mail, claimed that the Duchess of Sussex was about to sign a deal to be the new face of Dior.
A spokesman for Dior in Paris denied the claims in a statement to WWD Tuesday, clarifying that there were no contract negotiations or recent contact with Markle.
A rep for Markle also shut down the claims, telling The Telegraph that the duchess is currently not in talks to become the face of the French fashion house.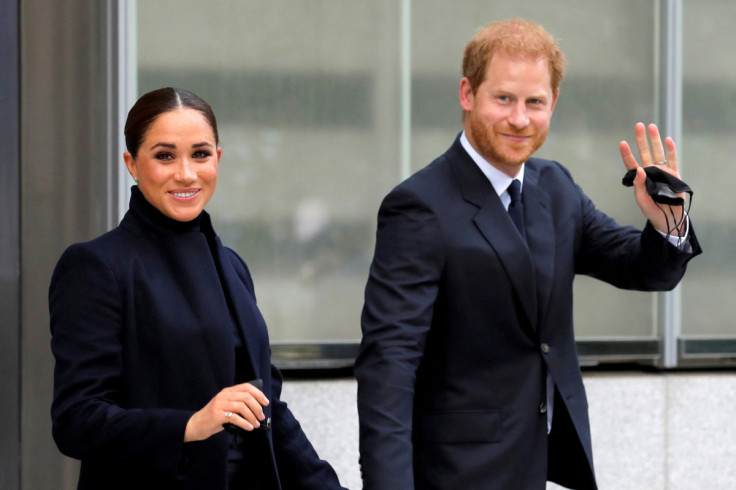 © Copyright IBTimes 2023. All rights reserved.