Twitter Reacts To Claims Taylor Swift Rejected Meghan Markle's Invitation To Appear On Podcast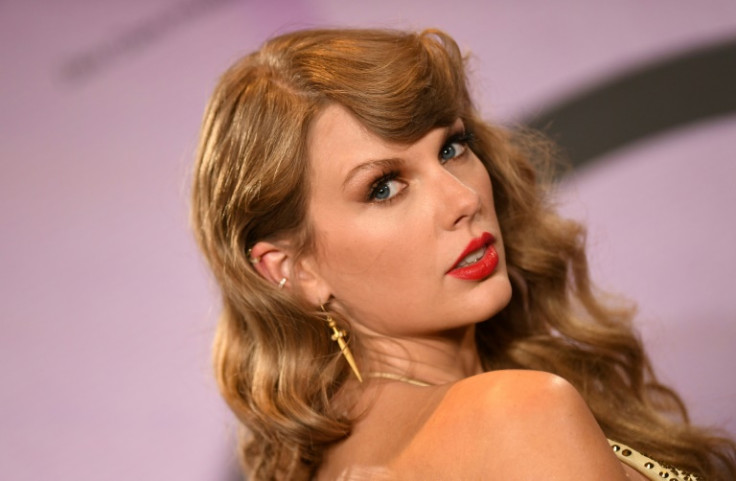 KEY POINTS
Meghan Markle reportedly wrote a personal note to Taylor Swift inviting her to appear on "Archetypes"
Swift reportedly declined the offer via her rep
The report sparked mixed responses on social media
Taylor Swift reportedly turned down Meghan Markle's invitation to appear on the duchess' now-canceled Spotify podcast.
The Wall Street Journal reported that the Duchess of Sussex wrote a personal note to Swift inviting the pop superstar to be a guest on "Archetypes" but was rejected.
The report claimed that Markle didn't receive a response from Swift herself as the "Shake It Off" singer allegedly had a representative decline the offer on her behalf.
While neither Markle nor Swift has addressed the claims, Twitter users had mixed opinions about the singer's alleged snub.
"Gee, Taylor apparently values her time, how refreshing," one person commented along with a face with tears of joy emoji. Another user added, "Smart move by Taylor!"
"Props to [Taylor] for refusing to be associated with the negativity and drama that is Meghan Markle and Harry Windsor," a third user claimed.
Some social media users pointed to Markle and her husband Prince Harry's alleged rift with Prince William and Kate Middleton, suggesting that Swift may be Team Wales, not Team Sussex.
"Me thinks Taylor is Team William and Catherine," one person commented on a resurfaced video of Swift singing "Livin' on a Prayer" with Prince William and Jon Bon Jovi.
Another claimed, "Taylor is definitely team William. She prefers class to trash."
Some cast doubt on the report, with one person claiming, "Story is made up. Just like the Dior story."
"I only see British media posting this, so it's probably a lie like everything else they post," another user claimed.
Others insisted that there was no drama and that neither of the two women did anything wrong in the alleged situation.
"Normalize someone being able to say 'no' and it being okay. 'Snubbed' is unnecessary," one wrote.
"I don't think it's fair to say she snubbed it. She declined. She didn't ignore the invitation. She simply said, 'No.' Maybe every little thing doesn't have to be so silly and dramatic," a second user said.
"I don't see why people are making a big deal of this. Taylor hardly does interviews and certainly doesn't do podcasts," another wrote.
"Taylor Swift didn't do anything, wrong, and Meghan Markle didn't do anything wrong," another tweeted, claiming that the report was "pitting women against each other."
The Duke and Duchess of Sussex and Spotify announced earlier this month that they mutually decided to part ways, ending their multimillion-dollar, multi-year deal. The audio streaming giant also decided not to renew Markle's "Archetypes" podcast.
Following Spotify and the Sussexes' split, Markle was accused of faking interviews for her podcast. There were allegations that some guests on the show were interviewed by producers and that the duchess' questions were only edited in afterward.
But Andy Cohen, who appeared in the final episode of the podcast last year, defended the duchess, saying that he personally talked to Markle.
"Of course, I [spoke with Meghan], And she definitely [interviewed me]. That's an insane rumor," he told Us Weekly last week. "Her podcast is conversations with people. How would she not have, of course she did."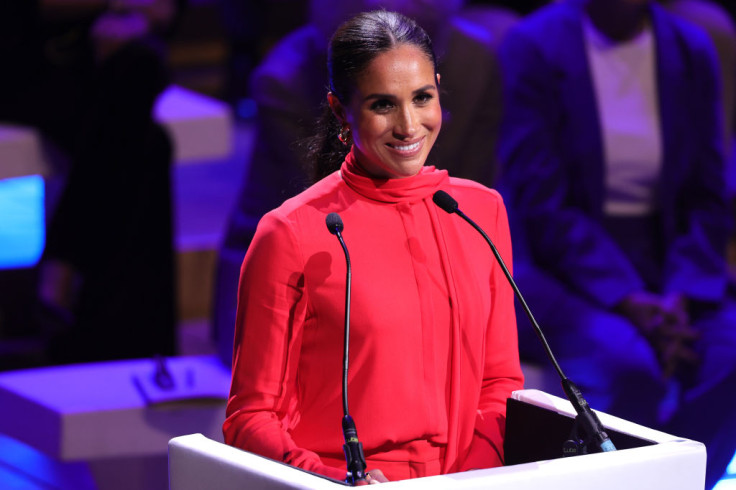 © Copyright IBTimes 2023. All rights reserved.