Twitter Reacts To Claim Prince William, Kate Middleton Were Spotted Arguing Multiple Times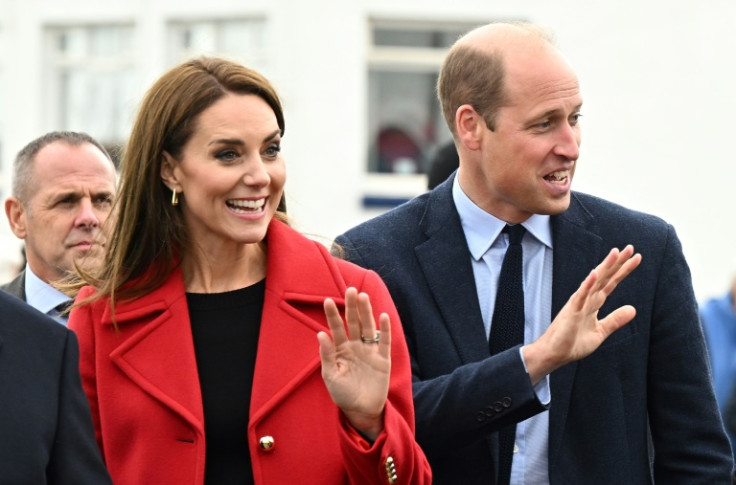 KEY POINTS
Pop Tingz claimed Prince William and Kate Middleton were having marital issues
The media outlet's tweet received mixed responses from other Twitter users
A source told Tom Quinn Middleton treats her husband like the fourth child
Twitter users reacted to the claim that Prince William and Kate Middleton could be dealing with marital problems.
The Prince and Princess of Wales celebrated their 12th wedding anniversary in April. Pop Tingz, a media and news outlet that shares reports about pop culture on social media, uploaded a snap of Prince William and Middleton on Twitter and alleged in the caption that the royal couple has marital issues.
"Prince William and Kate Middleton are allegedly having marital issues after the couple have been seen arguing and mad at each other on several occasions," the tweet read.
The tweet didn't share more details, but it came amid reports that the future king and queen were having rows. The post immediately received several responses from other users on the micro-blogging site. The reactions were mixed, with some finding it unsurprising since all couples argue.
"Oh, please! What couple does not have arguments and is often so trivial?" one asked. Another added, "Your proof is where? I won't hold my breath waiting!"
"This is a lie nothing true about it," a third user wrote.
"Prince William and Kate Middleton are married, but they have been fighting a lot lately," a fourth commenter claimed.
"Allegedly you are a fake site that does nothing but tweet out lies -and not even good ones, no details, be more creative, guys- because you get paid to do so by a certain potbellied, Ozempic-jabbed couple in Montecito or someone acting on their behalf. Allegedly," another user wrote, dragging Prince Harry and Meghan Markle to the issue. The latter's marriage is also rumored to be on the rocks.
An insider told royal author Tom Quinn that Middleton treats her husband like their fourth child. The future king and queen consort share three kids — Prince George, 9, Princess Charlotte, 8, and Prince Louis, 5.
"Kate treats him [William] like the fourth child because he's prone to tantrums," a source alleged to Quinn, Page Six reported.
The "Gilded Youth: An Intimate History of Growing Up in the Royal Family" author claimed that the Duke and Duchess of Cambridge "do have rows," adding that their marriage isn't perfect.
"They have terrific rows. But, where some couples have a row and throw heavy vases at each other, William and Kate throw cushions at each other. It's always kept under control," Quinn claimed.
British journalist and royal expert Jennie Bond reacted to the claim about Middleton treating her husband "like the fourth child."
"Who doesn't treat their husband like another toddler from time to time," Bond told OK! "It's well known that William can be hot-tempered and certainly quite stubborn. Of course, they have rows, which apparently can be quite fiery, but they are quickly over, and peace is restored."
She added, "I think it's a sign of a healthy and relatable marriage. And, actually, there is an incredibly equal partnership."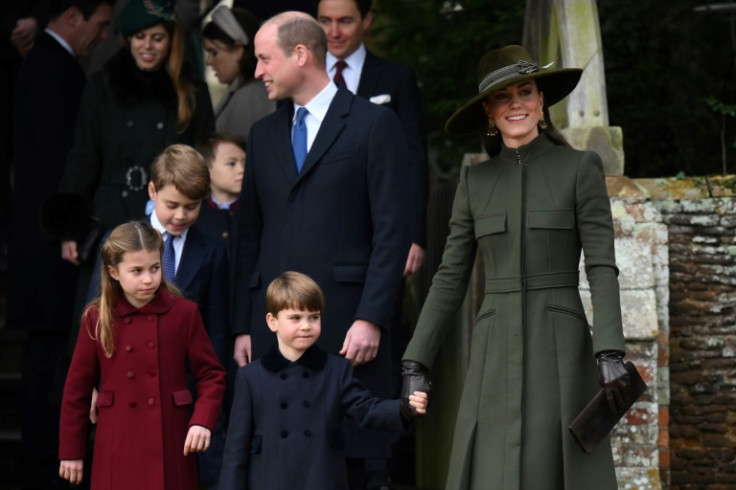 © Copyright IBTimes 2023. All rights reserved.