Prince Harry's Dreams 'Are Collapsing'; Meghan Markle Not Helping Husband: Royal Expert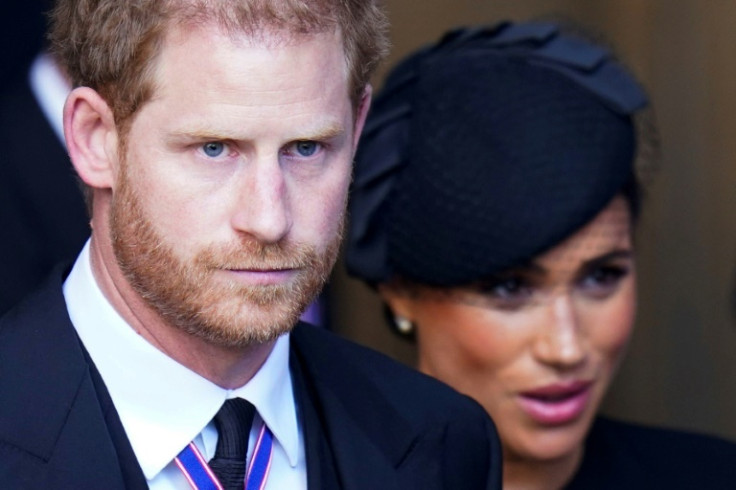 KEY POINTS
Prince Harry is involved in two major court cases next week, according to Dan Wootton
Angela Levin believed Prince Harry would have a hard time amid his legal battles
Levin claimed Prince Harry doesn't know what to do and how to manage his predicaments
Meghan Markle is allegedly not supportive of Prince Harry.
Prince Harry's biographer Angela Levin joined Dan Wootton for another episode of "GB News." They discussed Prince Harry's state, with Wootton saying that the Duke of Sussex would be involved in two major court cases next week — one in the U.S. and another in the U.K. The TV presenter alleged that Prince Harry is the first royal to be in a courtroom testimony since the 19th century.
The host noted that Markle has remained quiet amid the things going on with her husband. Wootton asked Levin if the U.K. would welcome Prince Harry back should he be deported or if his marriage with Markle didn't work.
"I think all of his dreams are collapsing, actually," Levin said in response to Wootton. "I think they're much more like nightmares now because he doesn't know who to be or what to be, and the impression I get is that Meghan isn't there to help him in the same way that if you really love somebody, you would be actually."
The "Harry: A Biography of a Prince" author also shared her thoughts about Prince Harry's current predicament. Levin believed that Prince William's brother would have a hard time.
"I think it's going to be very, very difficult for him, and, although I'm extremely annoyed with him and I can't recognize what he's like, [but] I do feel sorry for somebody in such a state that they don't know where to turn and how to manage [the issues] and he's created for himself a whole pool of negativity, so where everywhere he looks it's being fed up with things not working out, wanting to punish people, trying to change the press in the country all alone, one single man doing that," Levin continued.
"It's all just impossible for him, and he's got nowhere where he can feel positive and build on himself and look for the future, and I think Meghan is not actually trying not to help him with that."
International Business Times could not independently verify the claims.
Prince Harry and Markle's marriage has been rumored to be on the rocks. Many noticed that they didn't mark their fifth wedding anniversary. Bronte Coy, an entertainment and royal reporter at News.com.au, said on Sky News Australia's "The Royal Report" that it was "very strange" the Sussexes were silent on their marriage milestone.
Kara Kennedy, a royal commentator and writer for The Spectator, said on "GB News" that the rumors about the Sussexes' marriage being on the rocks started in January when Markle didn't join Prince Harry when he was promoting his memoir, "Spare."
"So January was the point where everybody started to notice that these people had kind of started separate lives," Kennedy claimed.
Levin also claimed in another interview with Wootton that Markle "is absolutely separating" from Prince Harry. She noted that Markle "hasn't been anywhere where he really needed her."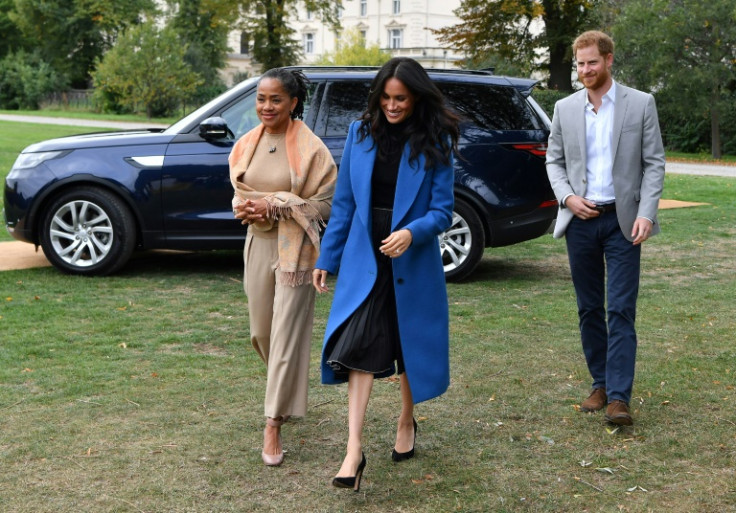 © Copyright IBTimes 2023. All rights reserved.