Prince Harry, Meghan Markle Spotted In 'Low Key' Dinner Date: Here's What They Ordered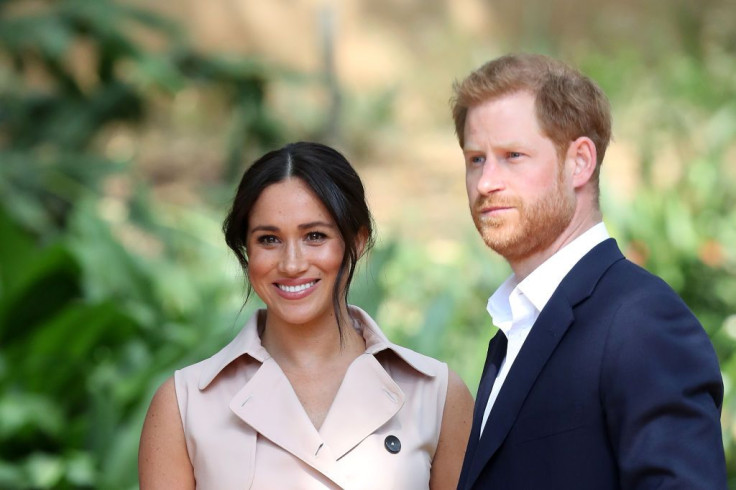 KEY POINTS
Prince Harry and Meghan Markle had dinner together at The Dutchess, a bakery, café and restaurant in California
The Duke and Duchess of Sussex reportedly ordered naans made in-house from scratch
Markle shared updates on her children and their life in California on her "Archetypes" podcast
Prince Harry and Meghan Markle recently took a break from parenting duties to enjoy some quality time together as a couple.
The Duke and Duchess of Sussex were spotted having dinner together at The Dutchess, a bakery, café and restaurant in Ojai, California, Hello! magazine reported.
Unnamed sources told the outlet that the couple went under the radar during their romantic dinner date.
"They came in just the two of them, and it was very impromptu, no reservations, very low key," one onlooker told the magazine. "They loved the food - the naans are made in house, they take two days to make from scratch, in an imported Tandori oven. The chef even makes his own ghee. Everyone said they were really great, and they had a very pleasant time."
The Dutchess, an establishment named after the eatery's original oven, is a busy bakery during the day and transforms at night into a Burmese restaurant with a head chef from Burma, who has been working there for at least 15 years, according to Hello.
The restaurant Prince Harry, 38, and Markle, 41, chose for their date night is located around 20 miles away from their Montecito, California, family home, where they now live with their two children, 3-year-old Archie and 1-year-old Lilibet.
But their kids reportedly stayed at home, and it's possible that Markle's mother Doria stepped in to take care of the children that night, according to the outlet.
In last Tuesday's episode of Markle's Spotify podcast, "Archetypes," which featured special guests Sophie Trudeau, Pamela Adlon and Sam Jay, the duchess gave an update on her kids and their family's life in California since she and Prince Harry quit royal duties and moved there in 2020.
"Lili is...just started walking. She's a year and a couple of months old and Archie's just over 3 years old," Markle shared.
She went on to reveal that she's a very hands-on parent and that Prince Harry would often help out with the kids in the morning.
"So, the morning rush, I'm sure it'll only get more chaotic as they get older, but for me, it's—you know, both monitors on for the kids to hear them, always up with Lili. Get her downstairs. Then a half hour later, Archie's up. Start doing his lunchbox right before he's up, while I have her getting [a] little nibble. My husband's helping me get him downstairs, and it's—I make breakfast for all three of them. It's very important to me. I love doing it," Markle said, noting that it was the "greatest way to start the morning."
"And then it's like, feed all three of the dogs, because we just got another dog, and then get Archie out the door to school and, you know, but it does, it feels like a whirlwind," she concluded.
The duchess praised Adlon, 56, who is a single mom, noting that it is "so much work" to be a mother while still "trying to be a conscious parent to raise good [and] kind human beings." She also explained how having a daughter has changed her perspective.
"I first just had Archie, [and] now I'm a mom of a daughter," Markle said. "And whether I thought it was going to happen or not, it did. I see the world differently through how she is going to see the world and how she is going to look at certain women as role models."
Markle added that she hopes to raise her daughter to be a "woman with a voice" and a "full-fledged, interesting, curious, kind [and] strong" human being.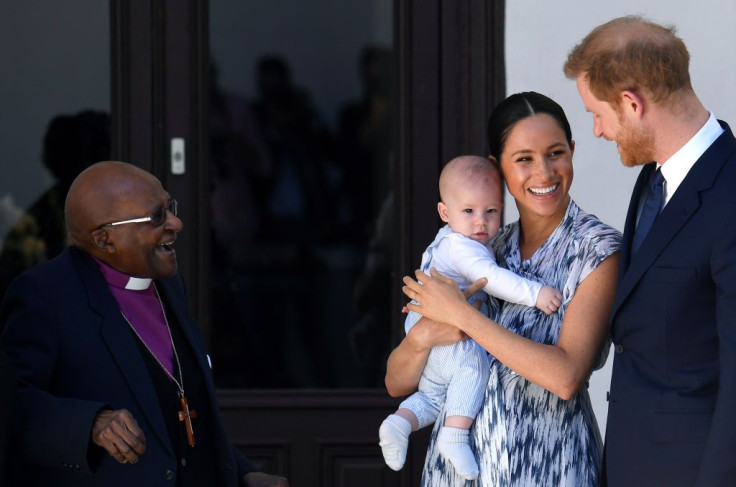 © Copyright IBTimes 2023. All rights reserved.
FOLLOW MORE IBT NEWS ON THE BELOW CHANNELS