Prince Harry, Meghan Markle Won't Have A Balcony Moment At Queen's Jubilee, Royal Biographer Says
KEY POINTS
Prince Harry and Meghan Markle will likely return to the U.K. for the Queen's Jubilee
The Sussexes are unlikely to have a balcony moment but will acknowledge the event in their own way
The event is a safe time for the Sussexes to travel with their kids because baby Lili will be old enough to travel comfortably
Prince Harry and Meghan Markle are still likely to attend Queen Elizabeth II's Jubilee, but they might not join the senior royals for the traditional balcony appearance, according to a royal correspondent.
Omid Scobie, author of "Finding Freedom" spoke about the Duke and Duchess of Sussex on the "Royally Obsessed" podcast. He shared his thoughts on the royal couple's plan for next year's Jubilee and he said Prince Harry and Markle will likely attend the event.
"There was a lot of talk about the couple coming back for some element of the Jubilee next year, and I do think that that will still be the case," he said. "Will it be a balcony moment? I don't think so, but I do think that the couple will want to acknowledge it in their own way."
"By then, it's a very safe time to come over, the children are old enough to fly a little bit more comfortably. I imagine with a newborn at the end of the day this is a newborn child, I think they're going to want to do that - especially the long overseas trip - when it's a lot more comfortable," he added.
He also said that instead of using their daughter baby Lili's christening as the opportunity to return to the U.K. to be with the royal family, Jubilee would be an appropriate event for the couple to visit Prince Harry's homeland.
"My money is on the Jubilee, I know that the Queen would love to have them over for an aspect of it, so I would imagine that that conversation if it isn't already happening, will be happening soon," he added.
Scobie is one of the royal correspondents who has become close to the Duke and Duchess of Sussex. However, he said he wasn't sure if they like him.
"[I don't] even know if the Sussexes like me, to be honest. Press is press, and there will always be that distance between the Sussexes and the press – I think the relationship with the tabloids is completely dead and I don't see that ever working," Scobie told Tatler.
Scobie added that the royal couple may have chosen to work with him because of his "careful" reporting. Furthermore, Markle wanted to open up in a safe environment and that was what he offered.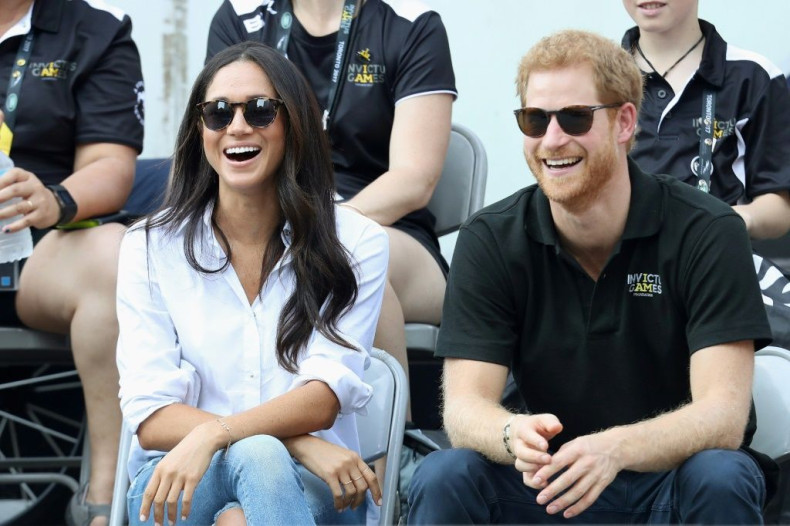 © Copyright IBTimes 2022. All rights reserved.